I was in the middle of a photoshoot, and suddenly this passed through the viewfinder:
No Batman, you may not have any Chocolate-Stuffed Cookies.
Luckily I grabbed the cookies before Mr. naughty little puppy could snag a taste.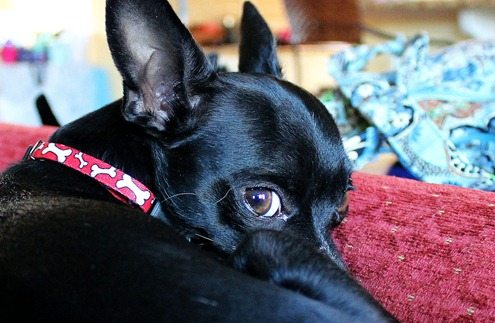 Naughty?
Me??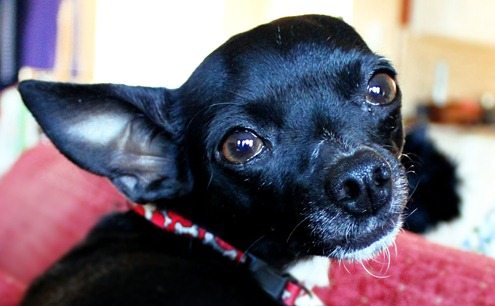 Yes, you.
Since adopting Batman, I've had to be much more careful about leaving photoshoots unattended, even for just a few seconds. Henry couldn't care less about eating the props, but Batman will literally jump up onto the table!
(P.S. What the heck happened to his other ear??)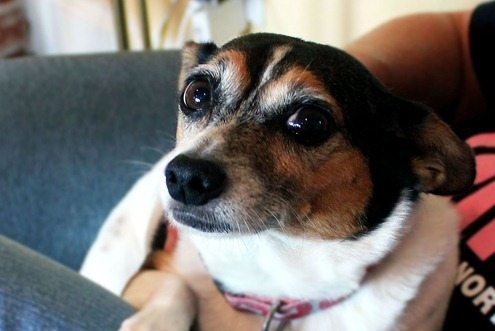 Help! My brother is crazy!
Tomorrow will be reader's choice… cookie edition!
What do you want to see?
Snickerdoodles, Oatmeal Raisin, or Peanut Butter Cookies?
No matter how you vote, I will eventually be posting all of the recipes (as well as many others). December is going to be cookie crazy around here.
And thanks for your kind words on yesterday's post.
They really meant a lot to me. Also, quite a few people tried yesterday's microwave chocolate cake with applesauce instead of oil and said they loved the results. So maybe I was wrong in cautioning against it. (I still think the oil version sounds better, but I tend not to like fat-free baked goods.)