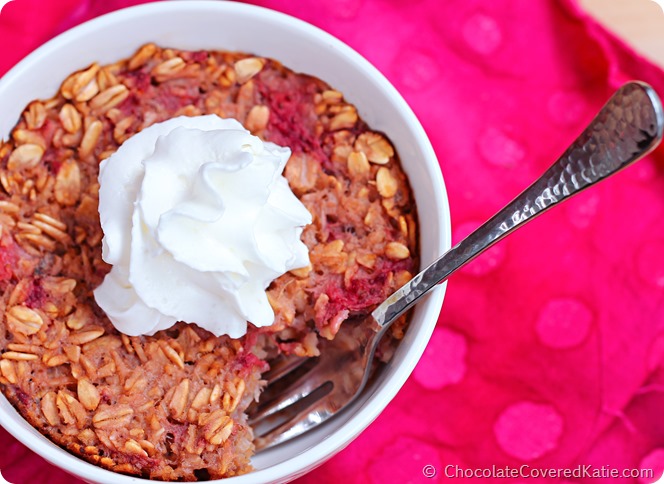 This is like eating strawberry shortcake for breakfast!!
You can eat it plain or topped with ice cream or my Low Calorie Homemade Whipped Cream.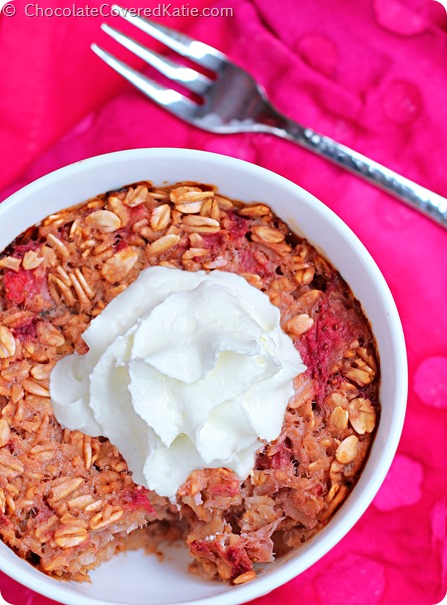 Also, it will make your house smell amazing while it's baking!
I'm not sure how it's been over two years since I last posted a baked oatmeal for one recipe.
The last one was back in 2012: Single Serving Reeses Chocolate Peanut Butter Cup Baked Oatmeal (which is a huge reader favorite).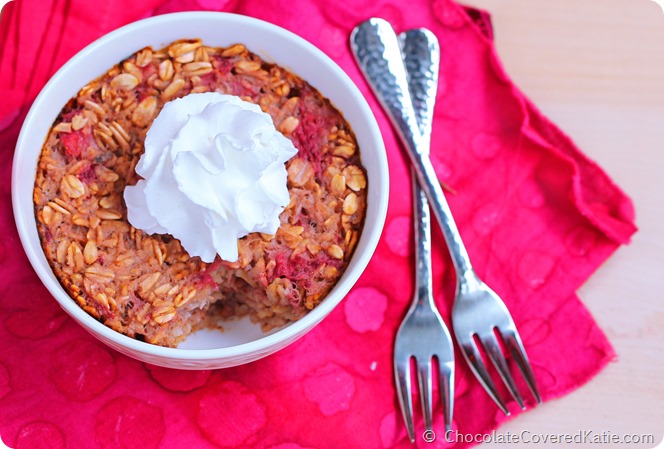 You can prepare this baked oatmeal recipe the night before if you're short on time in the mornings, or you can make a bunch at once and freeze them for a later date. But, pretty much, you will want to eat this as soon as it comes out of the oven.
(See the bite taken out in the photos… I couldn't resist!)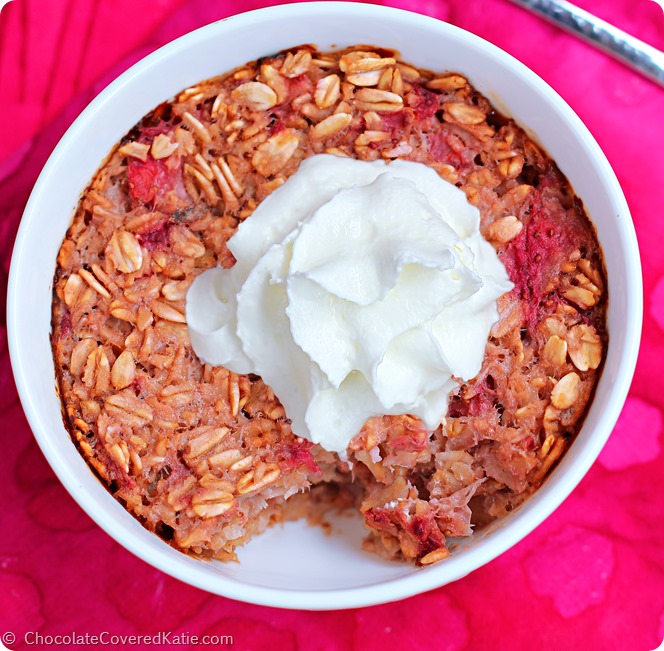 Strawberry Shortcake Baked Oatmeal
(Makes a single serving! If you're feeding a family, try my larger-serving baked oatmeal recipe instead.)
1/3 cup mashed strawberries (measured after mashing) (80g)
2 tbsp milk of choice (30g)
1/4 tsp pure vanilla extract
1 tbsp oil OR more milk of choice OR nut butter of choice (15g)
1/2 cup rolled oats, gf if desired (50g)
1/8 tsp salt
sweetener, such as 1 tbsp maple syrup or pinch stevia
optional: cinnamon, shredded coconut, chocolate chips, etc.
Grease a 1-cup ramekin or oven-safe dish (or two half-cup ramekins) and set aside. Stir together the liquid ingredients, then add all remaining ingredients and stir again. Pour into the prepared dish, then place in a cold oven. Immediately turn the heat to 380 F. Bake 28 minutes or until firm. (You can broil for the last minute if desired.) Eat from the bowl, or go around the sides with a knife and pop out the baked oatmeal cake! Top with either Homemade Reddi-wip (linked under the second photo in this post) or whipped topping or coconut butter or ice cream of choice.
—> View Strawberry Oatmeal Nutrition Facts <—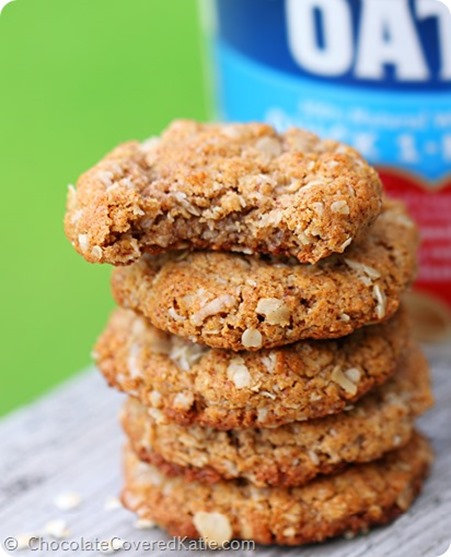 Link of the Day:  Almond Butter Cookies –  NO flour and NO oil!
Have you tried any of the single-serving baked oatmeal flavors yet? Do you have a favorite flavor? Or any particular flavor you'd love to see in the future?