CCK's version of The Princess and the Pea.  Did you ever read that childhood story?  Was I the only one who put a pea under my bed to see if I could feel it?  (Please reassure me that I wasn't!)
My favorite story, growing up, though, was Snow White and the Seven Dwarfs.  Every single night, we coerced my poor mother into reading it (and also Where the Wild Things Are, for my sister).  After a while, she didn't need the books anymore, and she made up her own versions (out of boredom, I'm sure), such as a version where Max (of Where the Wild Things Are) decides to bring all the wild things home with him!  Needless to say, my sister and I liked Mom's versions even better than the originals.
Now it's my turn to make up a new version of a classic story.
Therefore, today's post is not about peas, but knees.  A few months ago, I wrote a post lamenting the fact that my new shoes were aggravating my knee.  (The problem subsided, and I'm now running pain-free.)  After the post, two girls left comments asking if I had any advice about taking care of one's knees as a runner.
Aside from the aforementioned shoe issues, I've not had any knee pain or problems with my knees, so I thought I'd put this post out there in case some of you super-smart bloggers and blog-readers know more about the topic!
Personally, there are two big things I do to take care of my knees:
1. I usually run on the grass instead of the pavement.  (No, not on peoples' lawns; I run on the grass that's between the sidewalk and the road.) The softer surface is less stressful on my joints.  Plus, I feel like the rougher terrain also gives my muscles a better workout.
2.  I lift weights and stretch to strengthen my knees.  Oh, and I make sure to take at least one rest day per week to recuperate.
But I'd love to know all of your thoughts.  What precautions do you all take, during or after exercise, to protect your joints/muscles/bones/etc?  Any tips from seasoned runners on caring for one's knees?
Chocolate-Covered Meal of the Day
Featuring a Rainbow Sandwich on an Ezekiel pita (with mixed greens because I didn't have broccoli sprouts on hand).
Next up: How to Beat the Heat.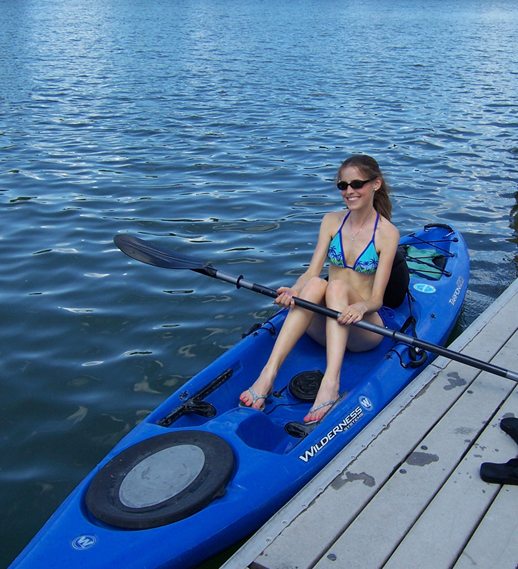 Wish you were here.  Wish I were here….