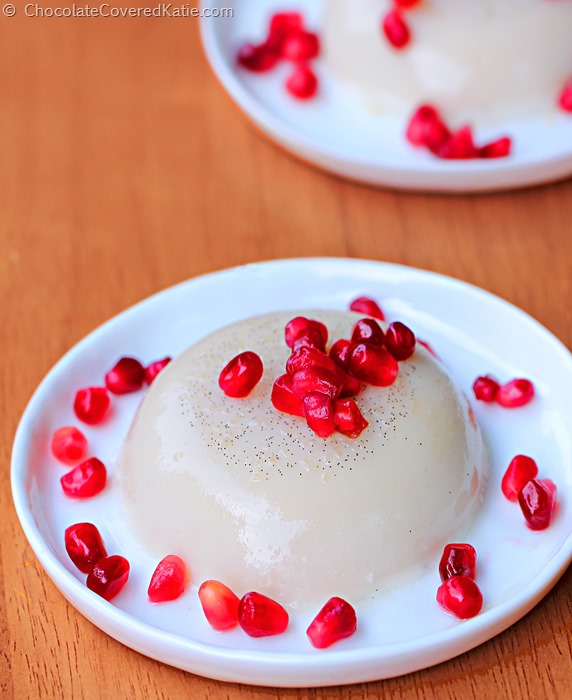 I first made this recipe a little over a year ago… because I wanted to impress a guy.
I was crazy about this guy and wanted the dessert to be absolutely perfect. Each trial was coming out *so close* but not yet there. Simultaneously working on perfecting the coconut panna cotta and attempting to keep the kitchen clean (normally with my experiments, the kitchen turns into a giant mess), I was growing more and more nervous by the second.
What if I didn't get it right by the time he arrived?
And then I ran out of coconut milk… At 5 PM I was running off to Whole Foods to buy coconut milk—no makeup and dishes still piled high in the sink.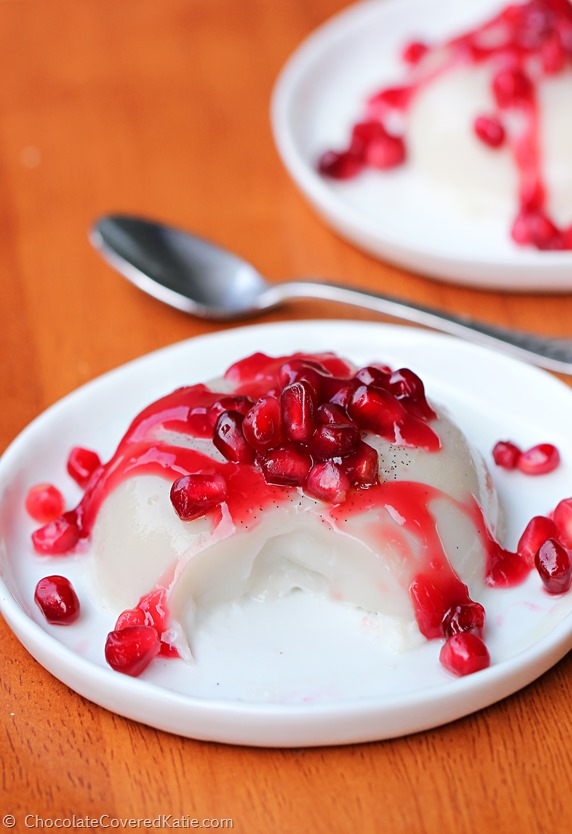 Thankfully, the eleventh hour vegan panna cotta was a fantastic success—perfectly soft and custard-like.
And I had a full two minutes to spare!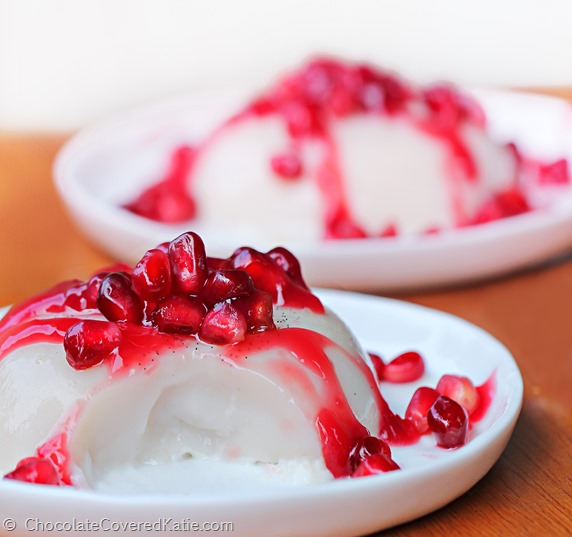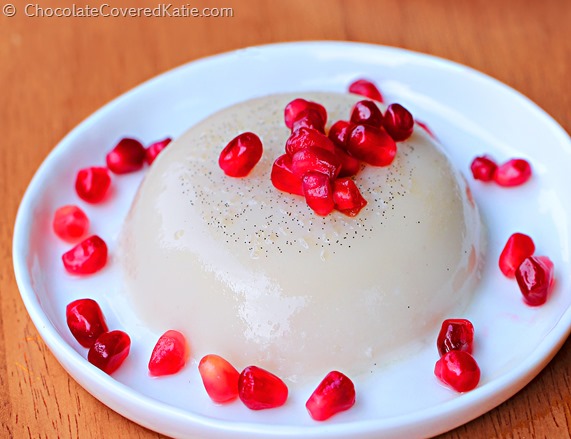 Vegan Vanilla Coconut Panna Cotta
(makes 6-8)
1 cup milk of choice
1 13.5-oz can full-fat coconut milk
1 tbsp agar flakes (look at Whole Foods or an Asian market)
1/2 cup plus 2 tbsp granulated sugar or xylitol
1/8 tsp salt
1 tsp vanilla bean paste (can sub 1/2 tsp pure vanilla extract)
Lightly grease 6-8 small dishes or ramekins, then set aside. In a small saucepan, combine all ingredients except the vanilla. Stir, then let sit 10 minutes before heating. Slowly bring to a boil. Once it starts to boil, lower to a simmer and cook until the agar dissolves (about 5-8 minutes). Turn off the heat and stir in the vanilla. Pour the mixture into the prepared dishes, then chill uncovered in the refrigerator until set (about 3-4 hours). Once set, you can either run a knife around the sides and slide the vegan panna cotta out OR you can cover and leave in the dishes until the next day. Note: If you wish to sub carton coconutmilk or another milk for the full-fat canned coconut milk, please feel free to experiment, but at your own risk.
View Coconut Panna Cotta Nutrition Facts
LINK OF THE DAY: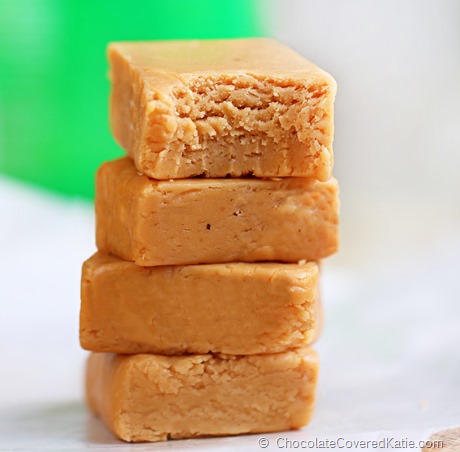 P.S. More than a year later, I'm still crazy about the guy.