Pool Party!
For my boyfriend's little sister's birthday, I cooked up a batch of vanilla cupcakes (courtesy of Vegan Cupcakes take over the World), and decorated them with a summer theme. I was running out of time, so I used Pillsbury vanilla frosting.
Pillsbury Frosting?!
Surprise! Many of the Pillsbury frostings–even the cream cheese and milk chocolate varieties–are vegan! (They do contain partially-hydrogenated oils, but hey, no one eats cupcakes to be healthy.)
On the day of the party, the boy and I supervised (along with his mom) as the birthday girl and her friends ate up all the cupcakes, then went swimming right afterward. Didn't their mothers ever tell them not to swim on a full stomach?!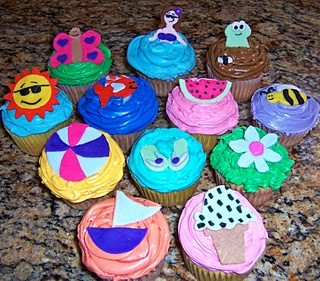 The watermelon was the first to go…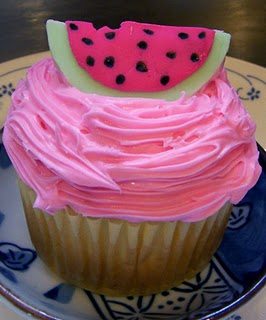 …followed by the sunshine.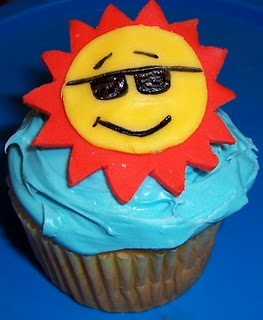 And then the rest of the lineup.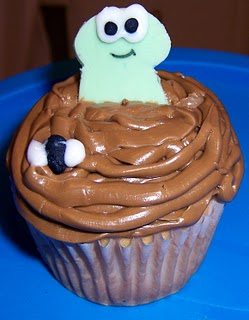 My boyfriend was sad; he had his eye on the frog cupcake, and he felt sure that none of his sister's prissy little friends would want such an ugly, "manly" cupcake. But alas, the greedy girls ate every last bit of every last cupcake– even the fly!
As for the icing: I used an icing tip for a few of the cupcakes (such as the ice cream, below). But for others–including the frog, above–I used the following method:
Whipped Cream Trick
This works for frosting, but it also works for foods such as mashed potatoes, sweet potatoes, or even pumpkin pie mousse!
Just put the frosting, mousse, or whatever else in a plastic bag. Then cut a small hole in the corner and squeeze out.  Sweet potato whipped cream, anyone? 🙂
And now, back to your regularly-scheduled cupcakes: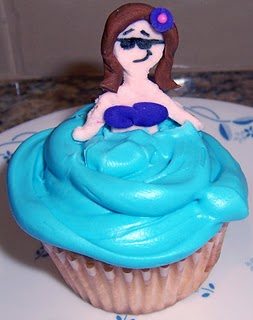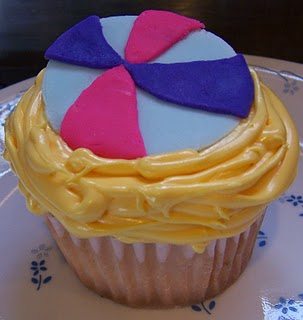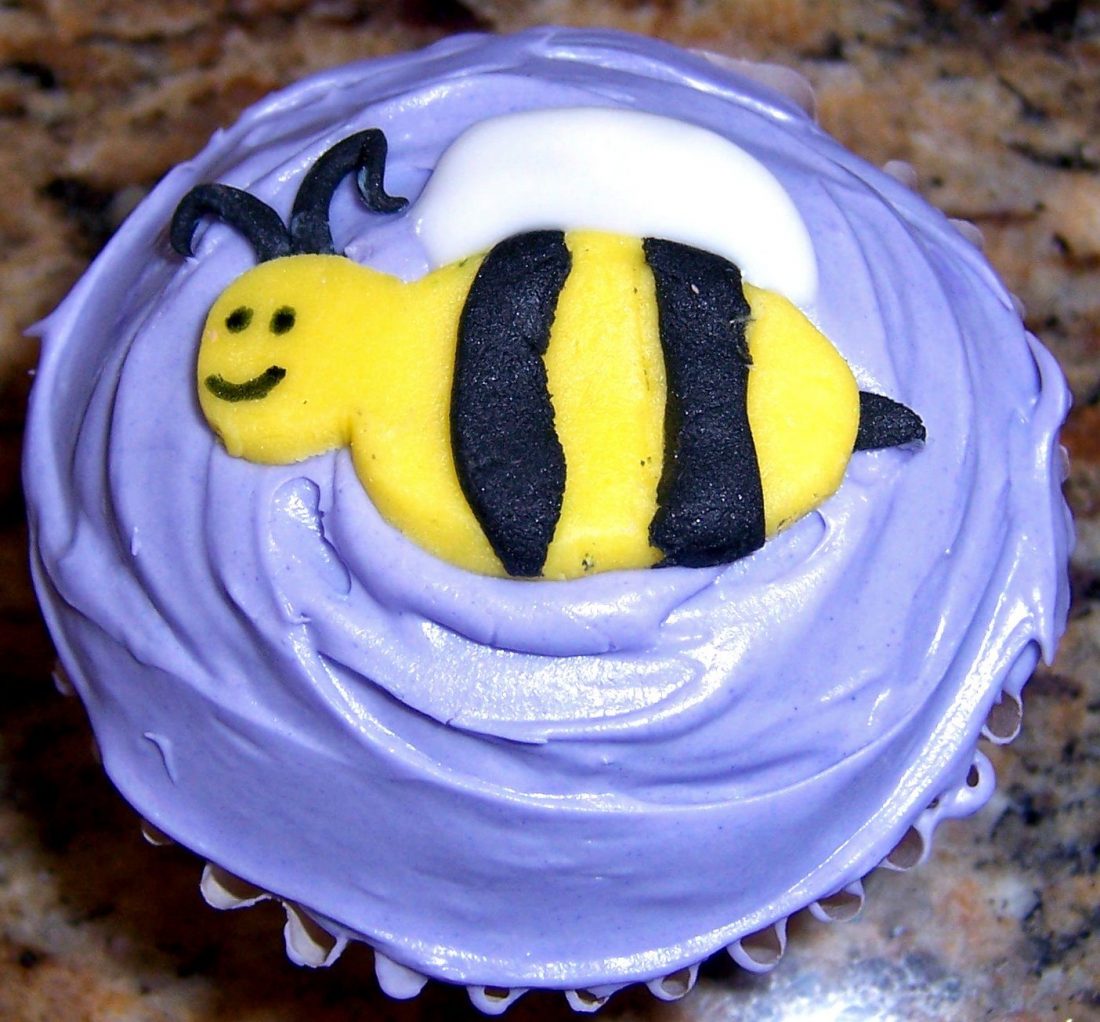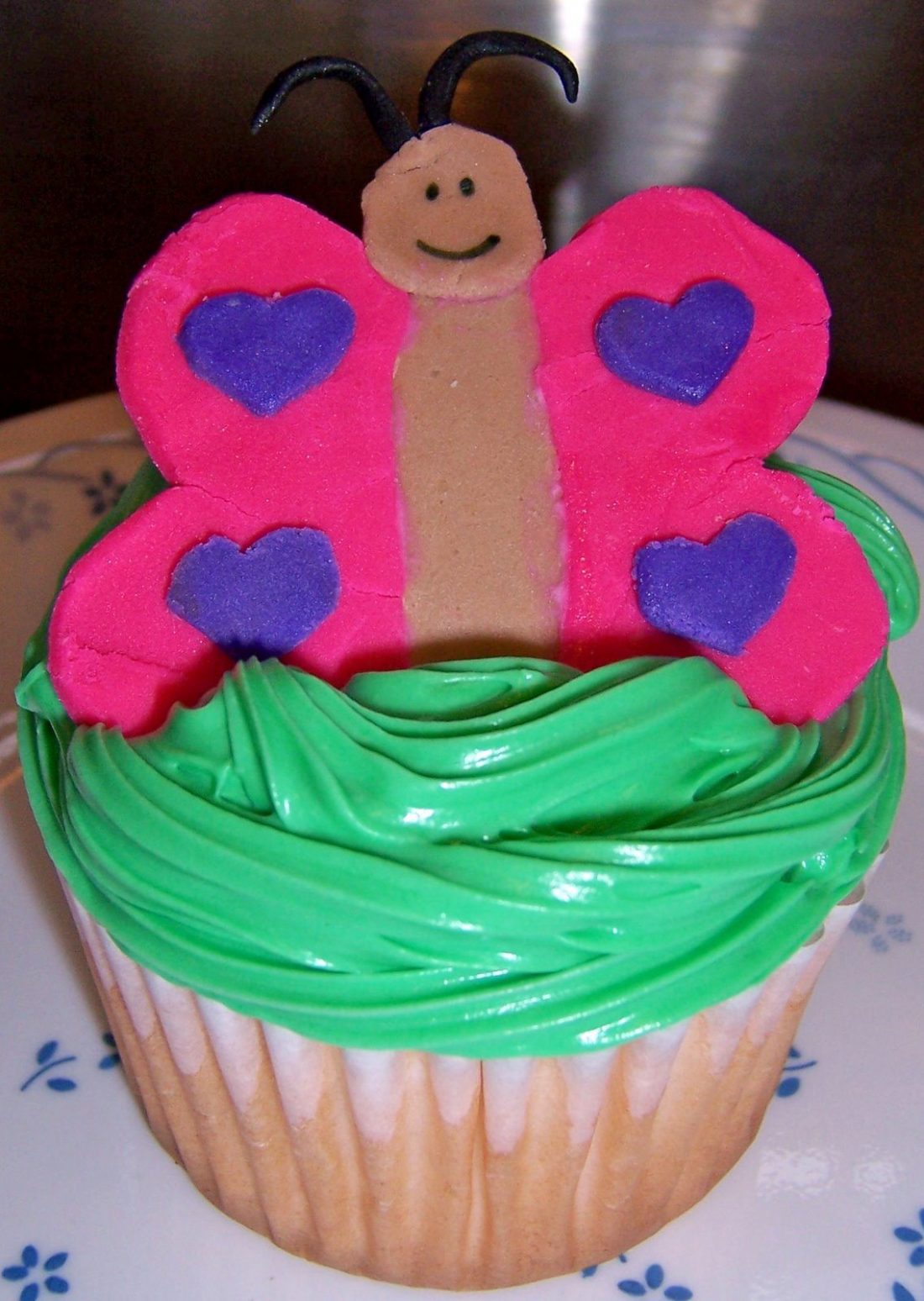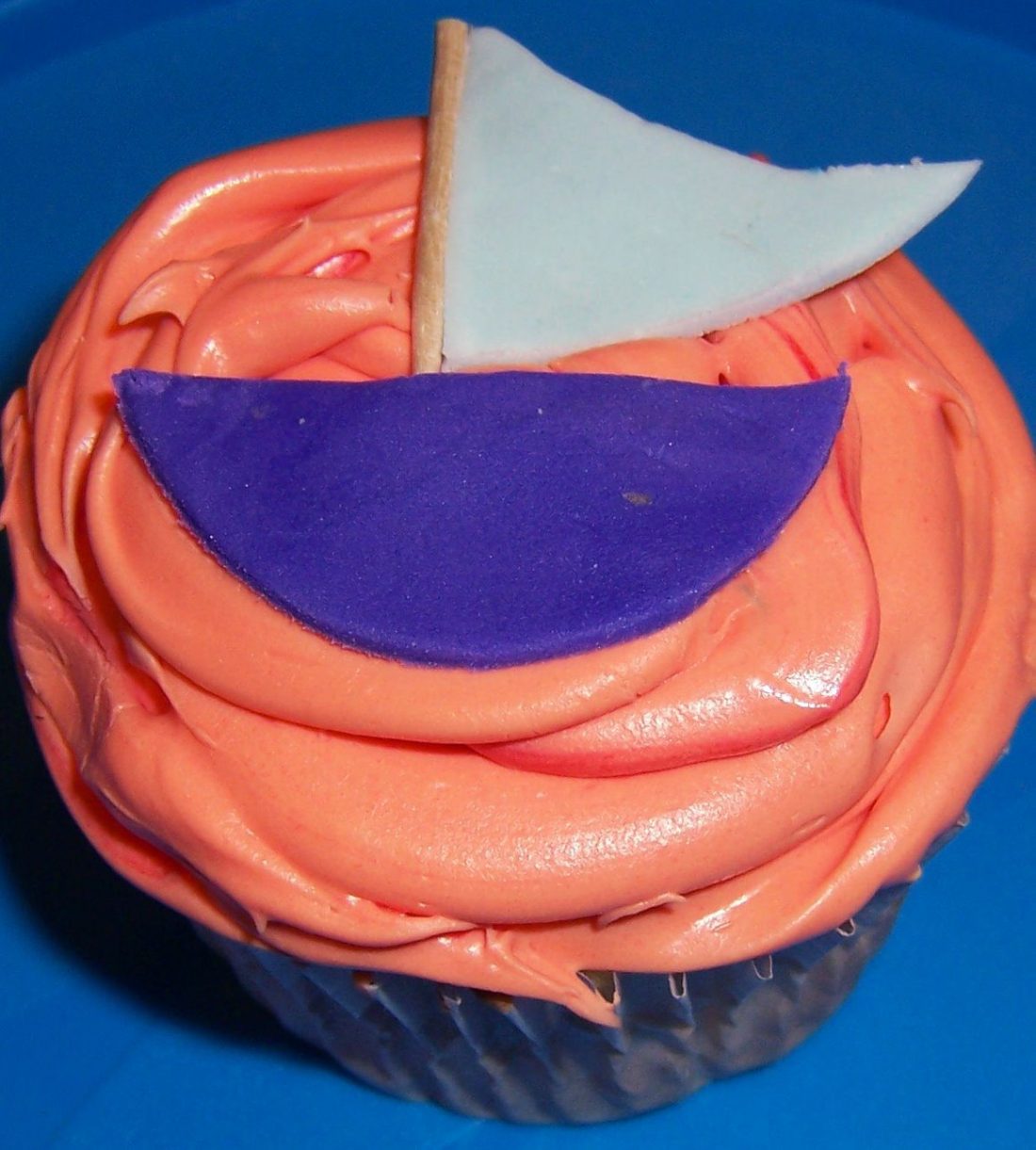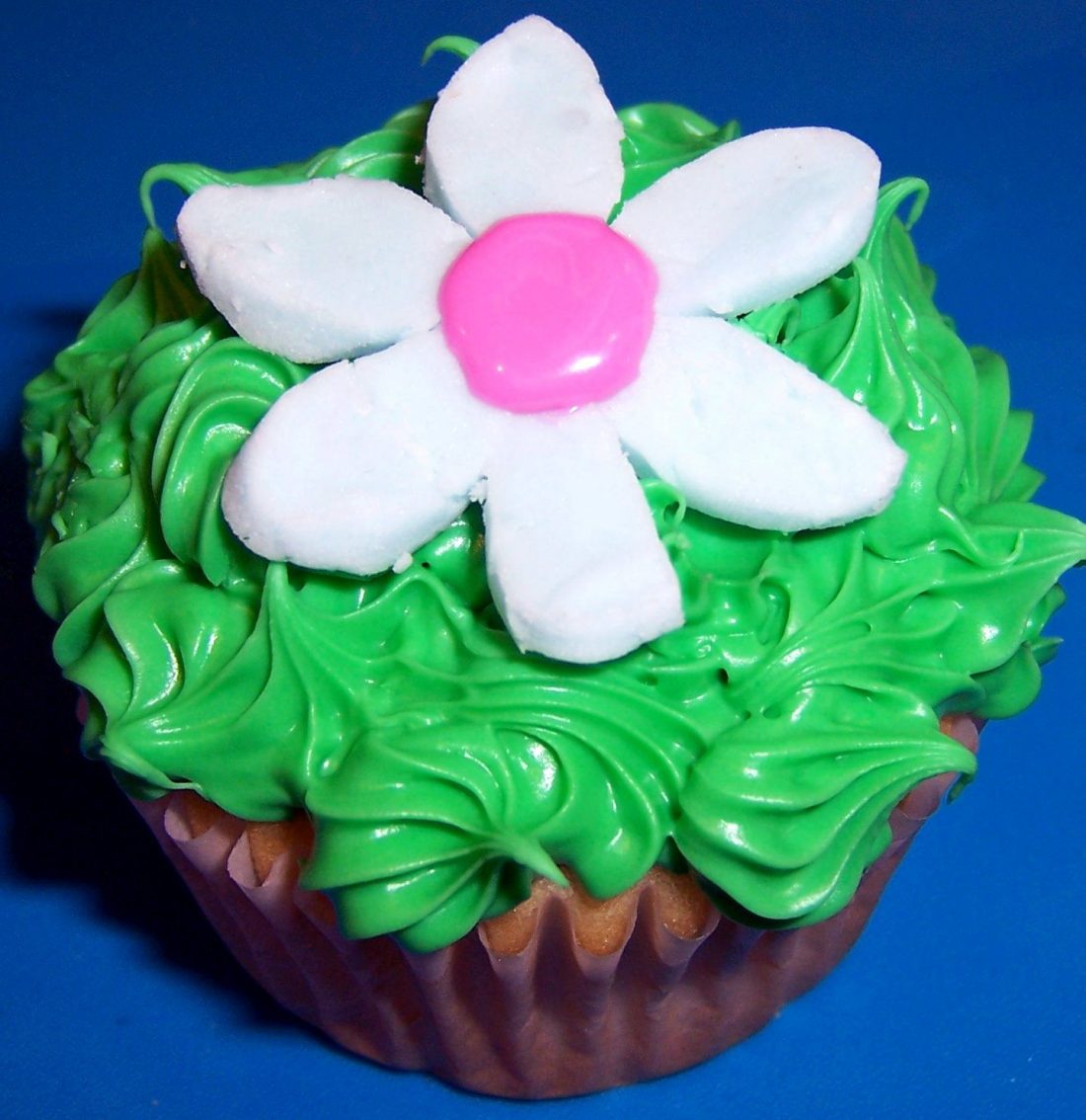 I know it sounds ridiculous, but lately I've been thinking how much fun it would be to open up a Cupcakery– or at least a catering business– because I just enjoy cupcake-decorating so much.
I can hear my mom and dad now: "We spent all that much money on her education and this is her life's aspiration?!"