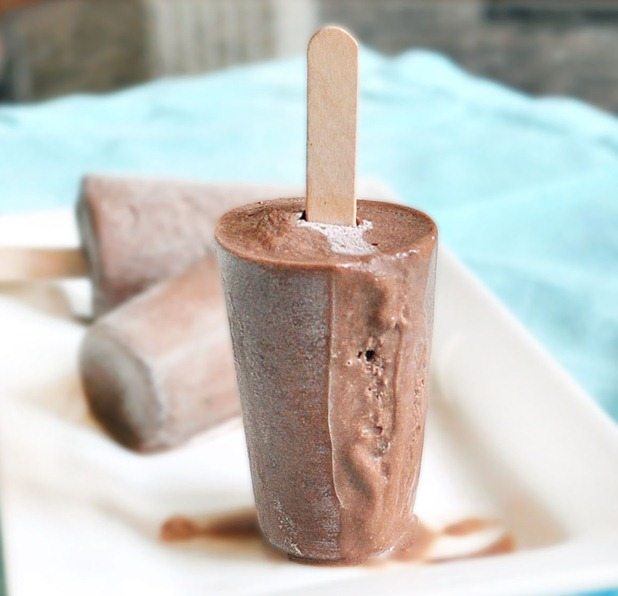 Healthy Chocolate Fudgsicles.
We left off with a breakfast recipe: Brownie Batter Pancakes. And now it's on to dessert. You know, in case you're still hungry after those insanely-chocolatey pancakes.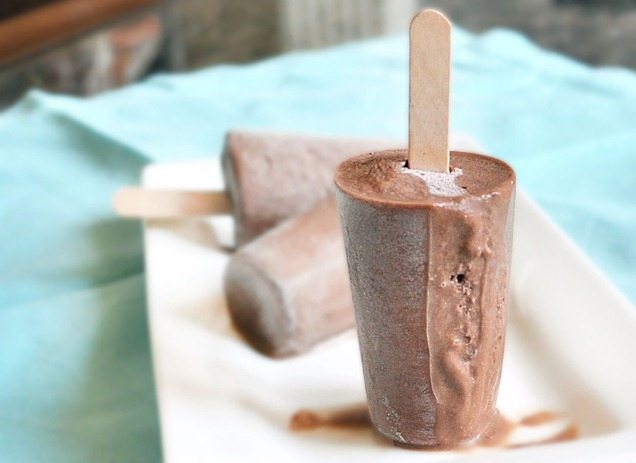 A cool summer breeze.
Untied shoelaces.
And chocolate dripping down my face.
My favorite thing about being a kid on summer vacation was the freedom. You could sleep til noon. Play hide and seek with your neighborhood friends. Splash around in the community pool. No one would make you get out to do your homework. When it got really hot, you'd cool off with a chilly chocolate fudgsicle. To me, fudgsicles are the epitome of summer. Fudgsicles, fresh watermelon, barbecues, and flip flops. But mostly, fudgsicles.
Even as a little girl, I was all about the chocolate.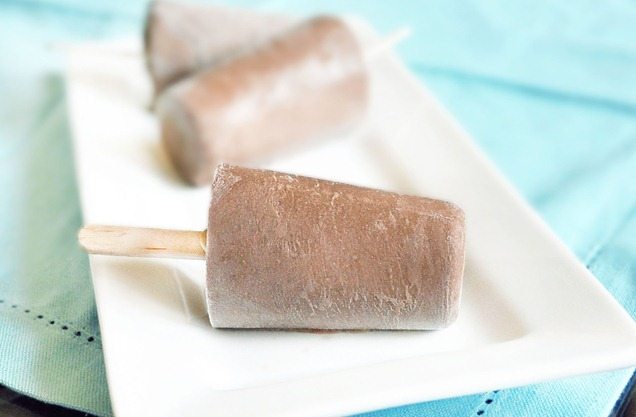 By the way, I now have a new tab: 500+ Healthy Chocolate Recipes.
Enjoy! 😉
A few days ago, I broke out the popsicle-makers for the first time this summer, christening them with a healthier version of my beloved childhood chocolate fudgsicles. Unlike traditional fudgsicles, this version has no high fructose corn syrup or processed ingredients you can't pronounce. These healthy chocolate fudgsicles are completely free of added sugar. But just like the packaged pops, they are creamy and chocolatey and delicious. Emphasis on delicious.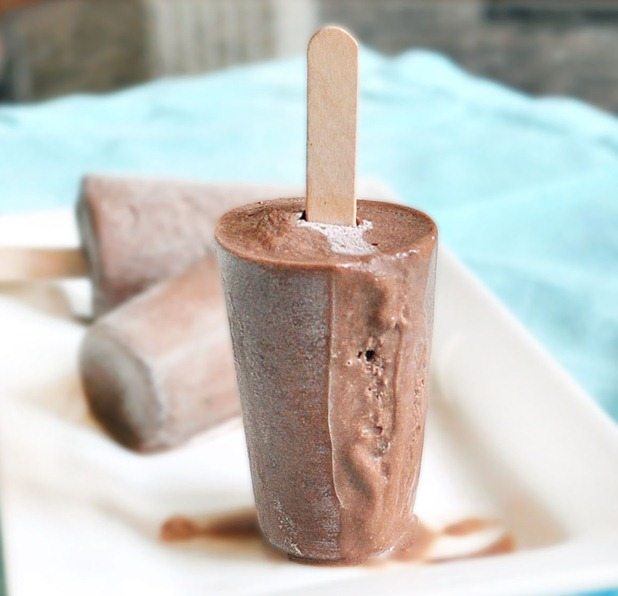 Healthy Chocolate Fudgsicles
(makes 5-6 pops)
2 tbsp cocoa powder
1/2 cup canned full-fat coconut milk (see below link, for lower-cal ideas)
2 small, very-ripe bananas (200g)
scant 1/16 tsp salt
1/2 tsp pure vanilla extract
sweetener of choice, to taste (stevia, agave, etc.)
optional: feel free to add peanut butter!
Healthy Chocolate Fudgsicles Recipe: Combine all items in a blender (I used a Magic Bullet). Pour into popsicle molds and freeze. Easy, right? As I said, the hardest part is waiting for them to freeze! A good way to remove pops is to run the popsicle mold under room-temp water for about 15 seconds, then gently twist. And the proper way to eat the pops is with chocolate dripping down your face.
View Chocolate Fudgsicles Nutrition Facts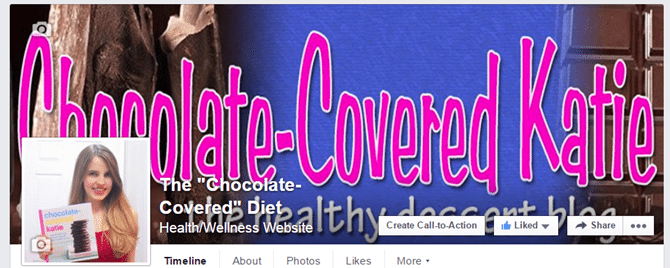 And thanks to everyone who liked the new Chocolate-Covered Katie Facebook Page!