These easy-to-make breakfast banana pops are like summer on a popsicle stick!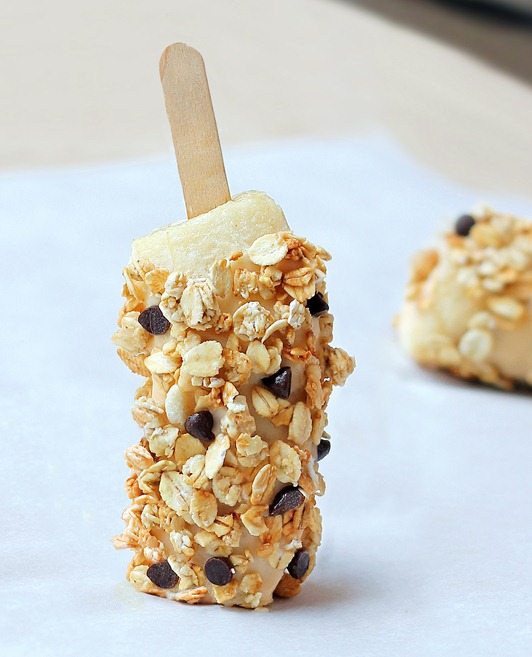 It's a super-kid-friendly recipe as well.
When I was little, we'd make these "nana pops" weekly during the summer months, rolling the bananas in anything from cinnamon and sugar, to granola and raising, to crushed chocolate chip cookies! The recipe is also great for people who hate to cook – it's pretty much foolproof!
If you're anything like me, or if your weather is anything like the weather in Texas, you cringe at the thought of heating up the oven when it's so hot outside. That's why I've been focusing so much on the no-bake recipes lately. For more no-bake healthy snacks: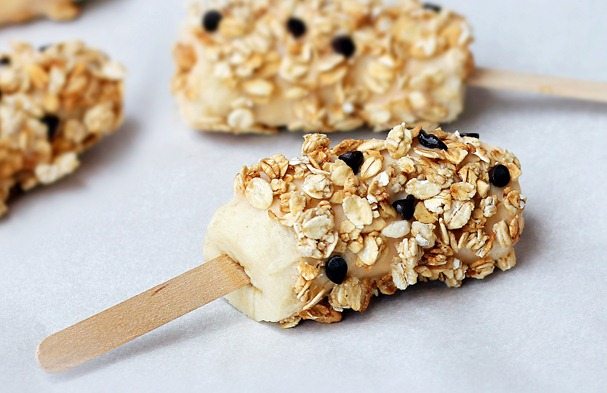 These banana pops are great for snack or as part of breakfast.
For a balanced breakfast, especially good for cooling off after a hot morning workout, I recommend serving with something savory, such as one of my favorite recipes: Eggless Breakfast Scramble.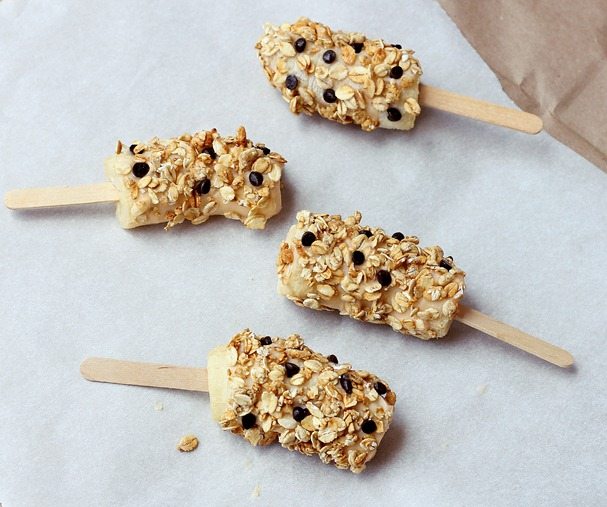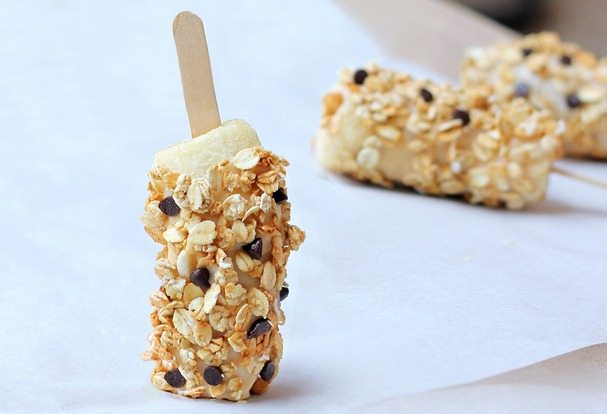 Did you like helping out in the kitchen as a kid?
I especially liked doing dishes! 🙂
I also rolled cookies (and ate the dough), stirred ingredients, peeled carrots… and my sister and I would always fight over who got to mash potatoes. But mostly… I liked eating the cookie dough. Big help I was.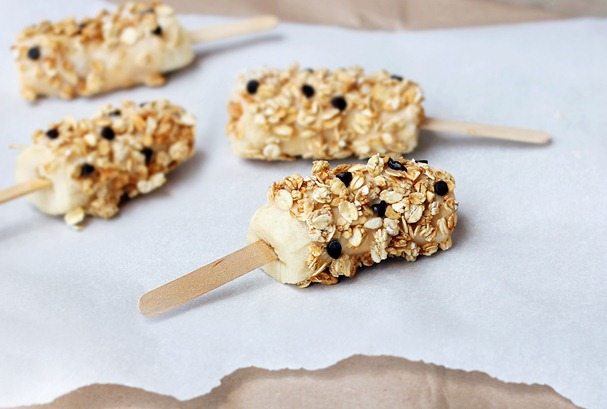 Side note: I currently have over 7 pages of unanswered recipe questions from readers, so if you asked a question and haven't heard back from me, please know I'm doing my best to answer as many as possible in a timely manner. I know it sucks to type out a question and never receive an answer.
(If you ever know the answer to a question someone's asked on one of my posts, please feel free to jump in and answer!)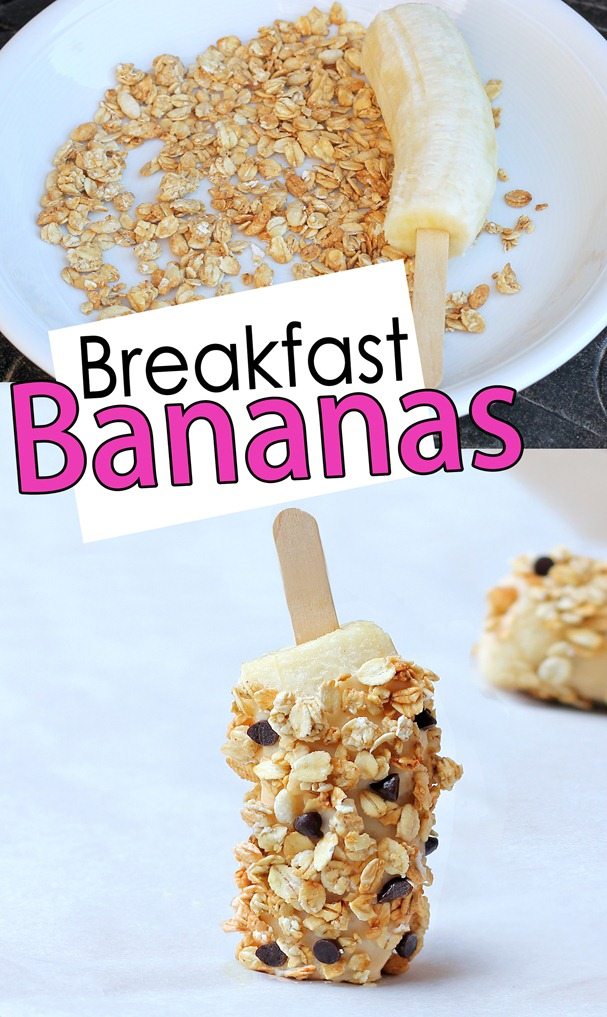 Breakfast Banana Pops
(2 bananas makes 4 pops)
bananas (Or try this idea with strawberries, pineapple, etc.)
yogurt of choice (Wholesoy, Almond Dream, Silk, etc.)
granola of choice, or crushed cookies or Healthy Graham Crackers
add-on ideas: mini chocolate chips, coconut shreds, cinnamon sugar, raisins, etc.
popsicle sticks or silverware to insert in the bananas
Procedure: Pour granola into a very shallow dish or plate. Peel bananas, cut in half, and insert popsicle sticks. Dip into yogurt (or coat with a knife), then roll into granola and add-ons. (I stuck the chips on by hand, after rolling in the granola.) Place on a parchment or wax-lined tray and freeze. Keep uneaten pops in the freezer.
Popular Recipes Right Now: