This homemade vegan chocolate ice cream is rich, creamy, and really easy to make!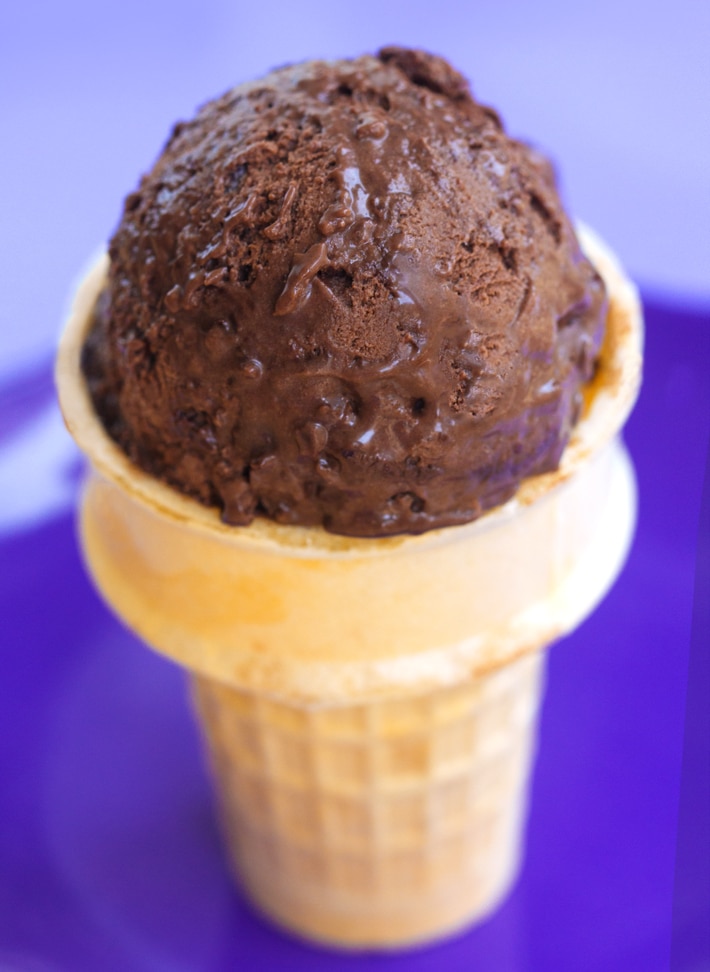 NO soy / NO gluten / NO dairy / NO eggs
Even non-vegans, who love regular ice cream and have Ben&Jerry's and Haagen Dazs in their freezers, routinely ask for seconds of this creamy homemade chocolate ice cream!
It is that good!
Since the recipe doesn't call for eggs, you get to skip the step of heating things up on the stove, making this ice cream ridiculously easy to prepare.
It can be eaten plain OR used as a blank canvas for all sorts of delicious new ice cream flavors.
Also Try This Almond Milk Ice Cream – 5 NEW Flavors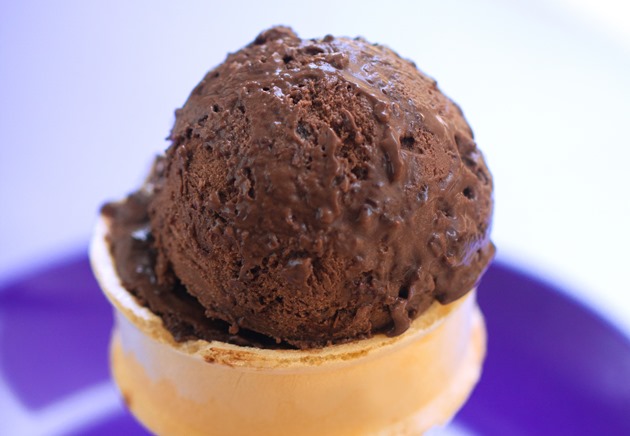 Add shredded coconut and pecans for German Chocolate Ice Cream, or stir in mini marshmallows and make Rocky Road Ice Cream.
Or add caramel, or peanut butter, Coconut Whipped Cream, peppermint, or cookie dough…
My dream flavor would be chocolate brownie fudge:
Stir in some Black Bean Brownies or Sweet Potato Brownies (or Keto Brownies for a low carb version), hot from the oven, for the ultimate vegan chocolate ice cream brownie sundae.
Then I'd cover everything with chocolate syrup.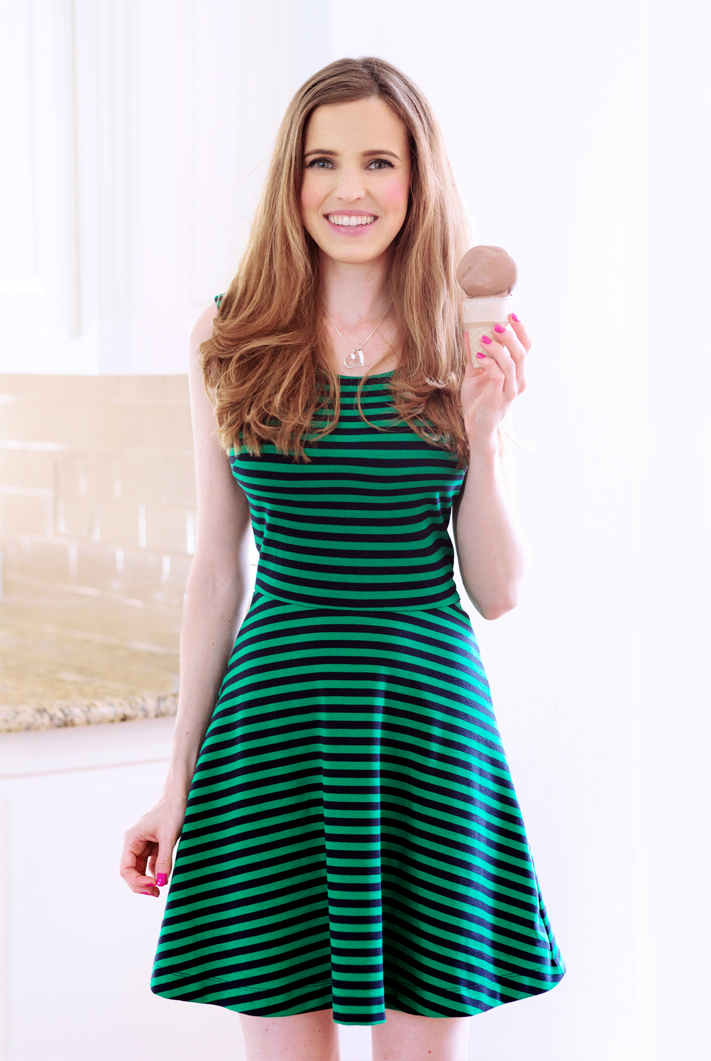 A chocolate-covered ice cream sundae.
A happy Chocolate Covered Katie.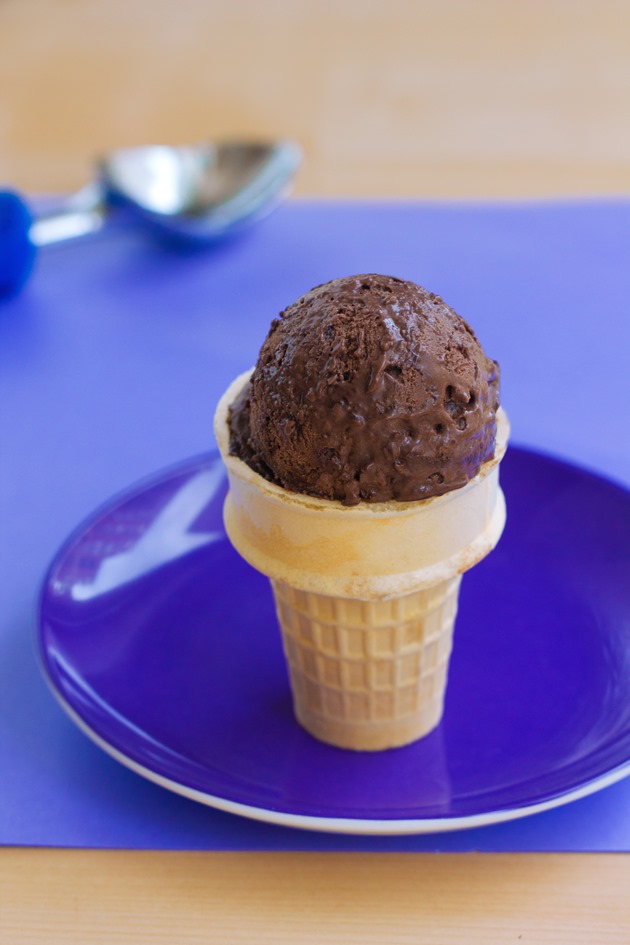 When I was in college, I went through a phase where I ate vegan chocolate ice cream every day—an entire pint of it.
I know… not super healthy.
But I was on a quest to gain weight. College was a time when I was supposed to feel like an adult, and instead I felt incredibly insecure in my child-like body. Plus, it's not like the vegan chocolate ice cream diet wasn't a lot of fun.
It definitely was!!!
Although I have learned a few things about health since college, such as that eating an entire pint of chocolate ice cream—with its accompanying 80+ grams of sugar—in one sitting is not good for you (shocking), I am still a fervent chocolate ice cream fan.
And ever since discovering this luxurious homemade vegan chocolate ice cream, I've not come up for air!


Vegan Chocolate Ice Cream
This homemade vegan chocolate ice cream is rich, creamy, and easy to make.
Ingredients
1

cup

milk of choice or canned coconut milk

1

cup

canned coconut milk OR nondairy creamer or cashew cream

1/4

cup

cocoa powder

1/8

tsp

salt

1/8

tsp

uncut stevia OR 1/3 cup sugar or pure maple syrup or honey

optional mini chocolate chips
Instructions
Whisk all ingredients (except optional chocolate chips) in a dish. *Ice Cream Maker Version: transfer to your ice cream maker and watch the magic! (It took about 12-14 minutes in my Cuisinart. Make sure your ice cream maker's base is completely frozen before use, or it will NOT work!) Stir in chips. You can eat it straight from the machine, or freeze a few hours for firmer texture. Homemade ice cream is best the day it's made, but you can technically thaw it out and it will keep for a few weeks. *Food Processor/Vitamix Version: Pour your whisked mixture into ice cube trays and freeze. The next day, thaw just enough so your machine can blend the frozen mixture. Then process, scraping down or tampering as needed. *No Machine Version: If you don't you don't have any machine, you can still make a less-creamy (but still delicious) ice milk. Transfer the whisked mixture to a shallow container and freeze. Stir every half hour until you achieve a frozen ice milk texture.

View Nutrition Facts
Other Vegan Ice Cream Recipes: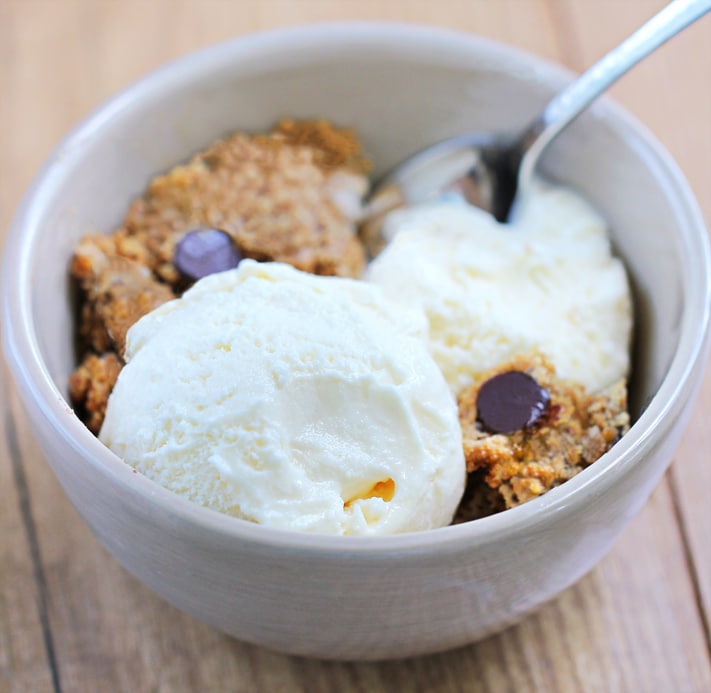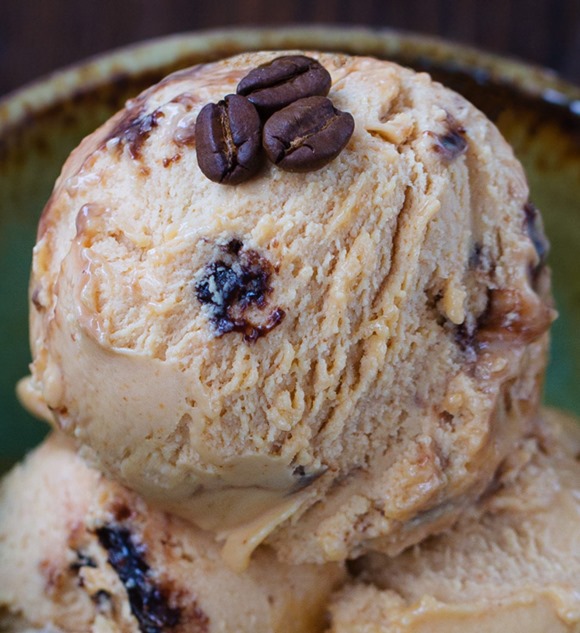 Banana Ice Cream – 10 NEW recipes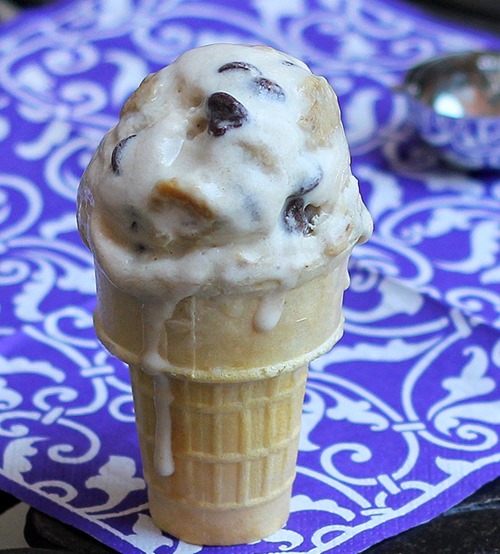 What is your favorite ice cream flavor?
Mine has always been mint chocolate chip (It's got chocolate and it's blue-green. Win win!), but plain chocolate is a close second.
Or coconut ice cream or chocolate chip cookie dough… Basically, I just love ice cream and could happily eat it every single day.