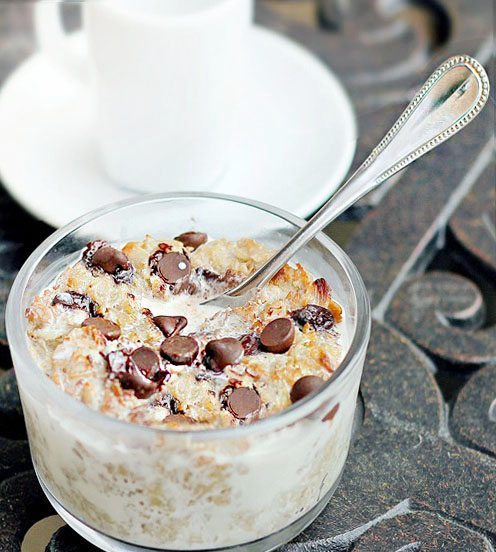 Coconut cookie dough oatmeal.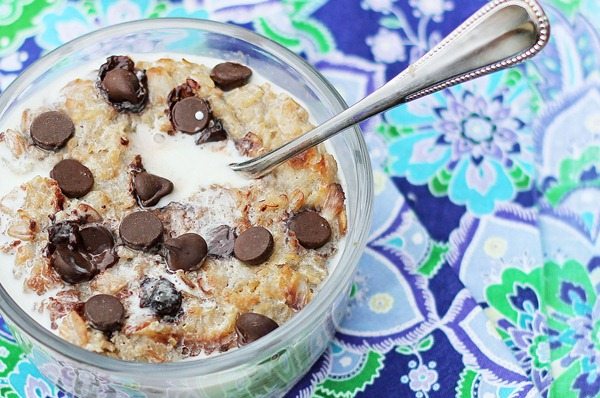 Baked until it's warm and gooey.
With melted chocolate swirled into every bite.
Warm and gooey.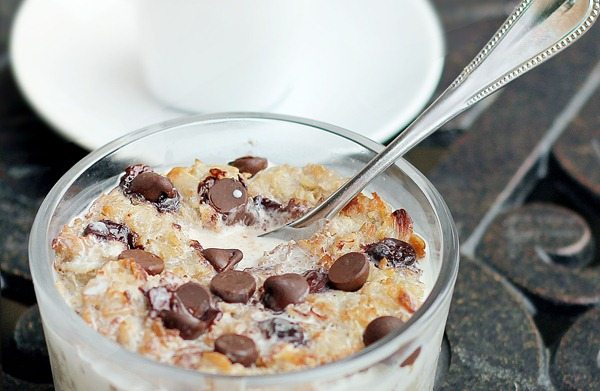 Did I mention it's warm and gooey?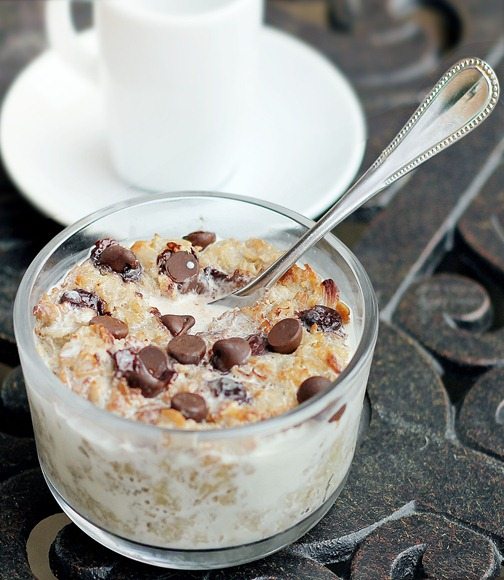 Coconut Cookie Dough Baked Oatmeal
(serves 1)
1/2 cup rolled oats
1/8 tsp salt
sweetener of choice (sugar, stevia, etc.)
1/4 cup applesauce or banana
optional 4 drops coconut extract
1/4 tsp vanilla extract
1/4 cup milk of choice or canned coconut milk
1 or 2 tbsp pre-melted coconut butter (coconut-free version here)
optional handful chocolate chips, plus extras for the top
Baked Cookie Dough Oatmeal: Preheat oven to 380 degrees. Combine dry ingredients, then mix in wet. Pour into a small baking pan, loaf pan, or 1-cup ramekin (or, for mini boatmeal cakes, two 1/2-cup ramekins). Cook for 20 minutes or more, until it's firm. Finally, set your oven to "high broil" for 5 more minutes (or simply just bake longer, but broiling gives it a nice crust). Don't forget to spray your ramekins first if you want your cakes to pop out. If you want a fat-free recipe, I'd go with one of my other baked oatmeal flavors. Sure, this one will still taste good if you leave the coconut butter out… but it won't be coconut cookie dough any more!
View Baked Oatmeal Nutrition Facts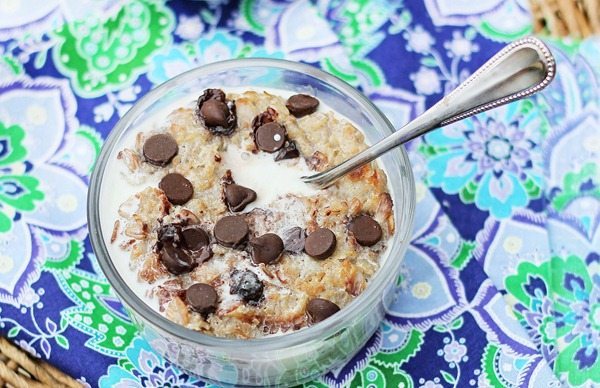 What did you have for breakfast today?
Side note: I just published a new Chocolate-Covered Katie Press Page.
(I'm trying to make it a drop-down page but haven't had any luck with that yet. Some day, I am going to figure this out! Or I am going to win the lottery and then hire a fancy graphic designer to change my header and make my blog easier to navigate. Unfortunately, it's kind of difficult to win the lottery if you never buy a ticket…)