Gooey, delicious cinnamon roll baked oatmeal…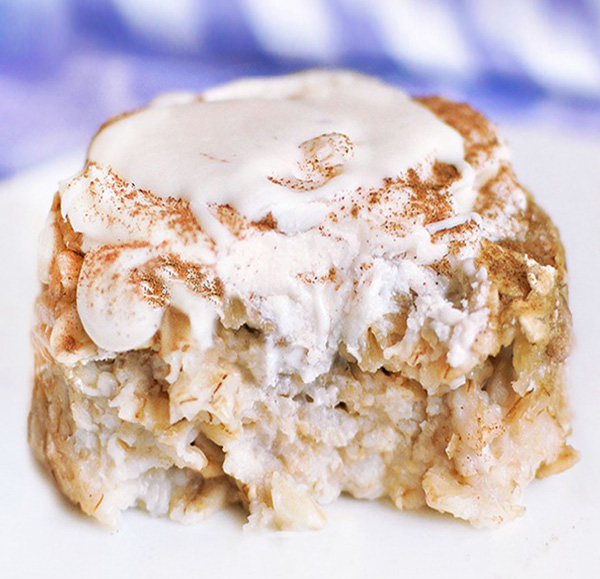 I blame Ikea.
It is impossible to walk out of that store not craving cinnamon rolls.
The aroma of their freshly baked rolls permeates the entire warehouse.
I swear, it's like they've sprayed cinnamon-scented perfume throughout the store.
Trending Right Now: Lentil Soup – The Best Healthy Recipe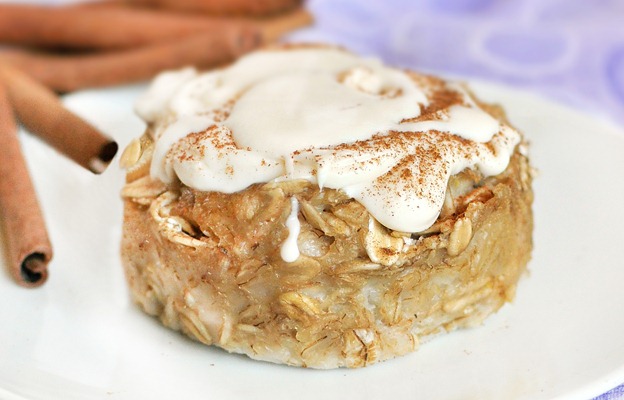 When I was little, I thought Ikea was so boring.
I even fell asleep once, in their rug section. (In my defense, we'd just moved and I was still on jet lag.)
But I feel differently about the store now that I'm an adult, shopping for my own furniture, as opposed to tagging along with mom.
I spent over an hour, yesterday afternoon, happily browsing. I love how their decorating style is so clean and simple.
You Might Also Like: Chia Pudding – 5 Delicious Flavors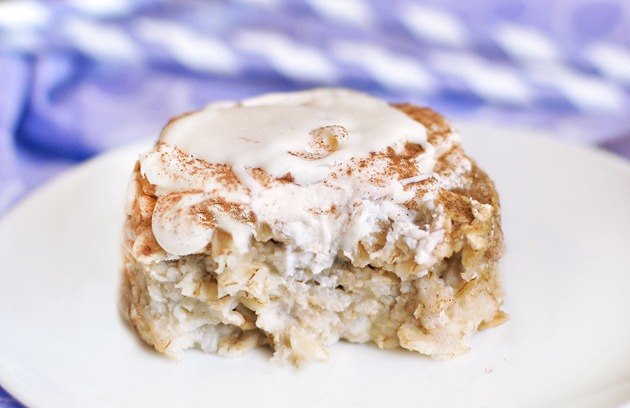 And I love how it smells like homemade cinnamon rolls.
This cinnamon roll baked oatmeal is like a wholesome breakfast version of the classic Ikea cinnamon rolls.
Obviously these taste much healthier and are not anywhere near as sugary-sweet.
Who wants to eat a cloying breakfast pastry that weighs you down and leaves you hungry again an hour later anyway?!
Feel free to frost them with coconut butter, almond butter, or my favorite vegan cream cheese frosting recipe from my Pumpkin Cupcakes post.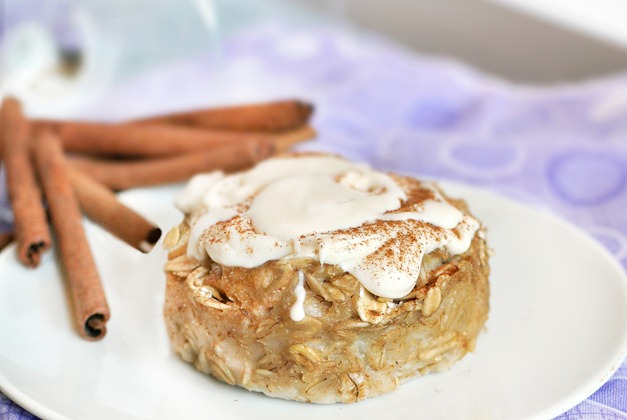 Wouldn't it be amazing if IKEA bottled their cinnamon scent and sold it as perfume?
Or maybe I am the only one who wants to smell like a giant cinnamon bun…
Just thinking out loud here…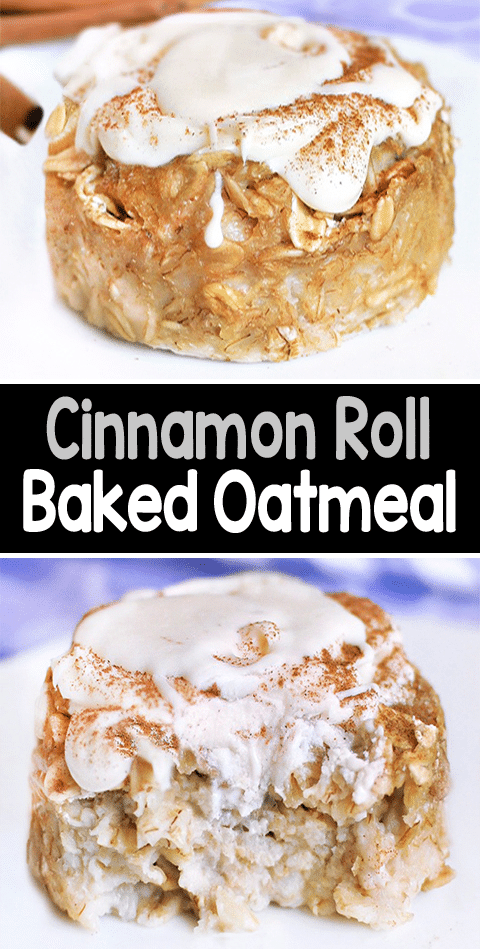 The recipe was inspired by my Vegan Cinnamon Rolls.
Cinnamon Roll Baked Oatmeal
This gooey and delicious cinnamon roll baked oatmeal is perfect for a healthy breakfast!
Ingredients
1/2

cup

rolled oats

1/4

tsp

pure vanilla extract

1/2

tsp

cinnamon

sweetener,

such as 1 1/2 tbsp maple syrup or pinch stevia

1/4

cup

applesauce

(or pumpkin or mashed banana)

1/4

cup

milk of choice,

creamer, juice, or water

heaping 1/16th tsp salt

Optional

for a buttery flavor: 1 tbsp oil or nut butter (if oil, scale the other liquid back)

Optional: handful of raisins,

chopped walnuts, brown sugar for the top
Instructions
Preheat oven to 375 degrees. Combine raw oats, spices, applesauce, and liquid. Pour into a small baking pan, loaf pan, or 1-cup ramekin (or, for mini boats, two 1/2-cup ramekins). Cook for 15-20 minutes, or more until it's firm. Finally, set your oven to "high broil" for 3 more minutes (or simply just bake longer, but broiling gives it a nice crust). Don't forget to spray your ramekins first, if you want your cakes to pop out. Ideas: top with your favorite nut butter, pumpkin butter, banana butter, or coconut butter! Or try the healthy cream cheese frosting linked at the beginning of this post.View Nutrition Facts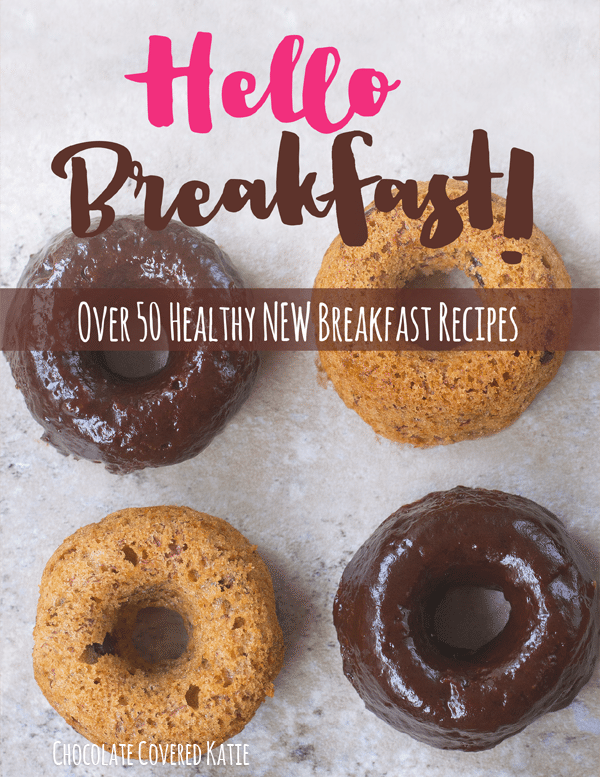 Currently Trending Recipes: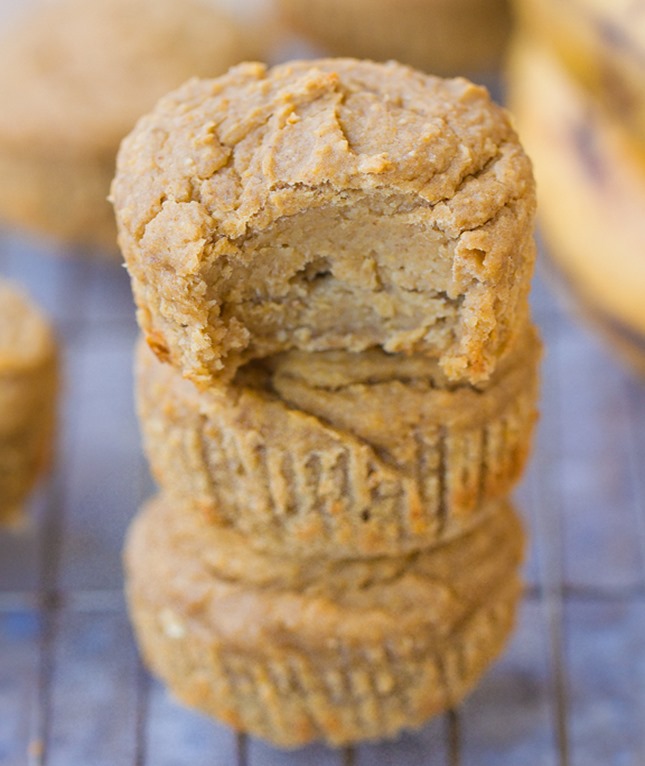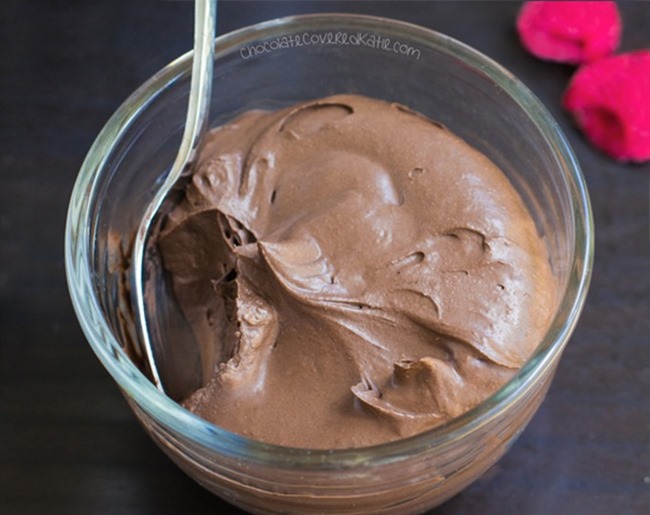 Healthy Chocolate Pudding Recipe