Maybe it's because our family is from New York, but the movie My Cousin Vinny leaves us in hysterics every time we watch it. And I have a cousin who might just be the long lost twin of Marisa Tomei.
Are there any movies you and your family can watch over and over again that remind you of yourselves? We think my Mimi is a carbon copy of Marie, the mom in Everybody Loves Raymond. But don't tell her that.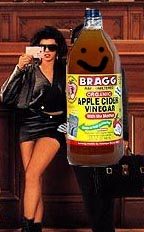 Recently, I received the following email:
Hey Katie, I'm writing you an email today because I wanted to ask you about vinegar. Strange topic, huh? I read a post of yours where you made a stir fry with vinegar as one of the ingredients, and I was wondering if you used the vinegar just for its taste or if you used it for all its health benefits that I've been hearing about on various blogs lately. Is vinegar really healthy for you? Should I be taking shots of it, like one blogger suggested? Please say no! Can you share your stir fry recipe so I don't have to take shots to get my healthy dose of vinegar? Plus, it looks so yummy, especially over those wheatberries—the non burnt ones, of course!
Wow, you remember from an old post! (I think you mean this post: Skinny Bitch burns food in the Kitch.)
I wasn't aware of vinegar's health benefits, so I googled it.  According to some sources, apple cider vinegar contains potassium, malic acid, calcium, pectin, ash (whatever that is!), beta carotene, and acetic acid, and it can help:
Alleviate joint pain and stiffness, arthritis, and weak bones
Remove toxins from the body by helping to improve bowel irregularity
Clear up skin conditions and blemishes, giving one a smoothier complexion
Break down fats for easier use in the body
Alleviate heartburn and headaches
Circulation and blood flow
Regulate blood pressure and metabolism
Sounds like a wonder drug, no?  Remember that I'm not a doctor; I just found some information online. But even if the above information turns out to not be completely true, the recipe below still tastes great!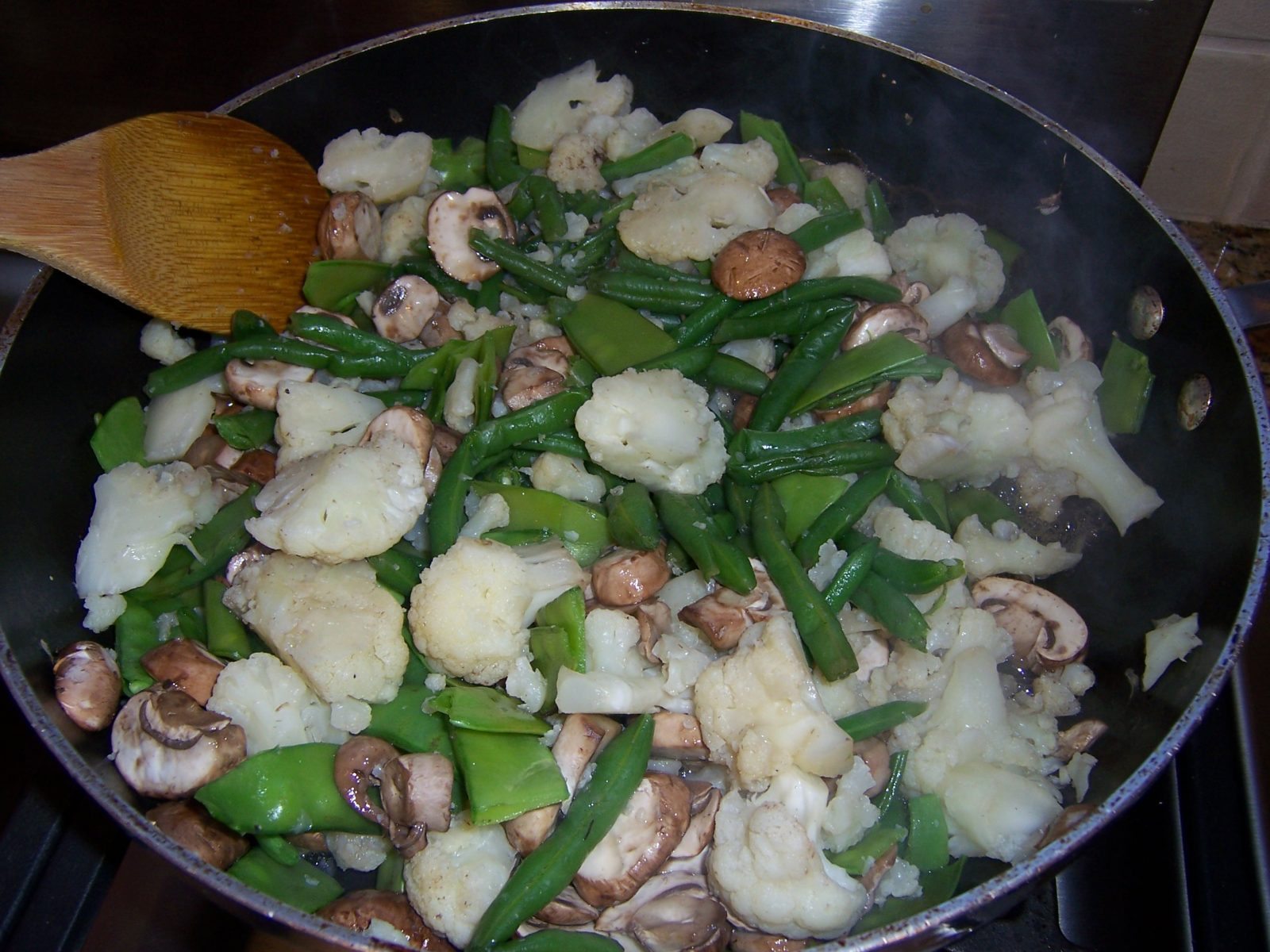 Stir Fry Salad
This is the perfect recipe for those sweltering summer days when you're craving cooked veggies but don't want to eat hot food.  You can sub in any veggies you like; I use what I have on hand, so it changes.  The ingredients below are just examples.
1 head cauliflower, chopped
1 package snow peas
1 package mushrooms
Other veggies (asparagus, green beans, sprouts, okra, etc)
3-4 tablespoons apple cider vinegar (depending on how many veggies you use)
Salt and pepper to taste (you can also spritz on some Braggs liquid aminos, before eating)
Sauté the cauliflower in water, oil, or broth (you can add garlic too, if you wish) until it's kind of soft (about 10 minutes).  Add salt and pepper.
Throw in the snow peas (and other veggies) and cook for about 5 more minutes, then add the mushrooms. Cook for about 5-10 minutes more, depending on how soft you like your veggies.  (Alternatively, you can steam your veggies in the microwave.) Add the vinegar and mix to coat the veggies.  Portion the veggies into Pyrex-type dishes and put 'em in the fridge until ready to eat.
Chocolate-Covered Meals of the Day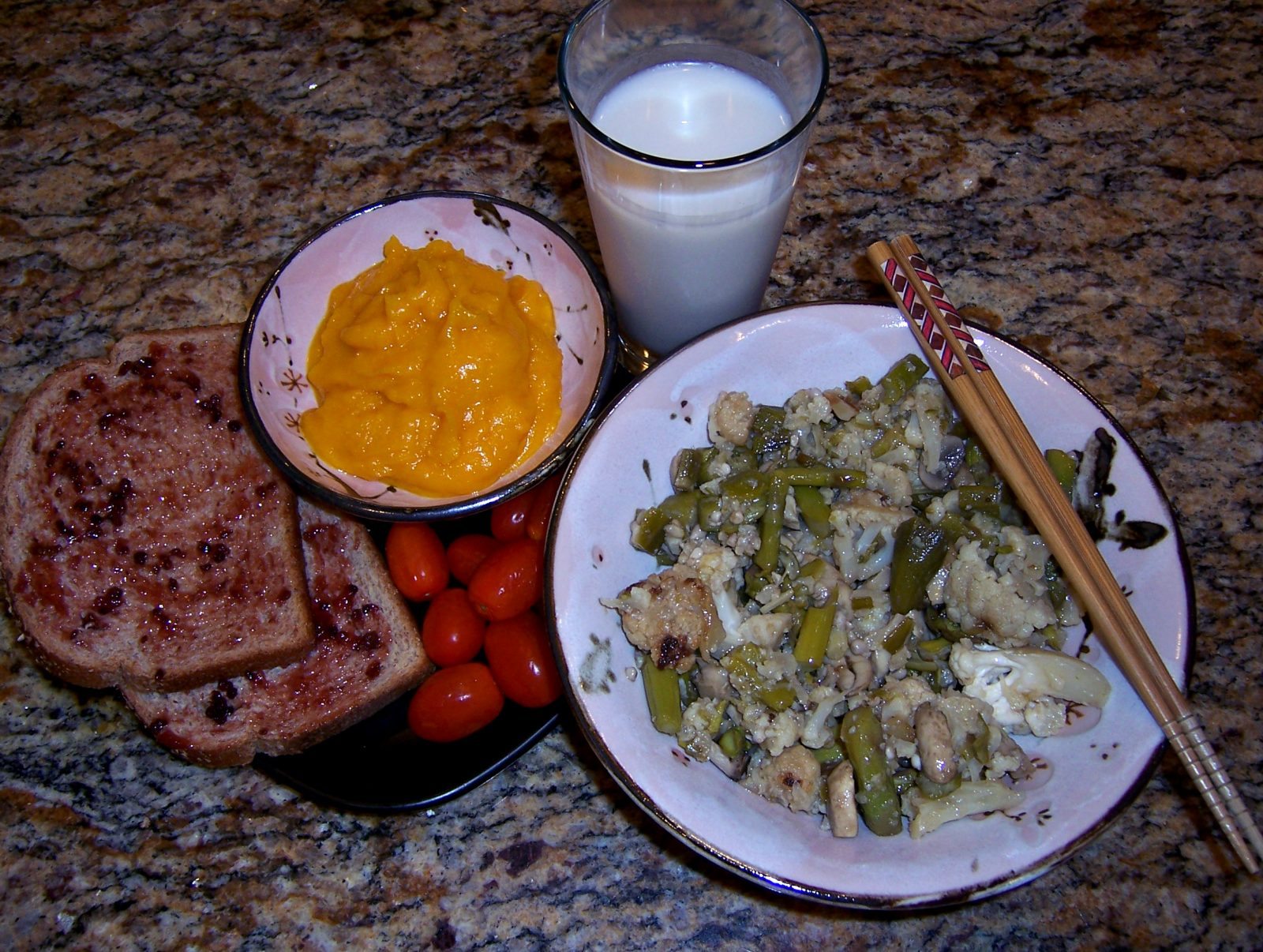 Above, the kabocha-mousse meal from this post,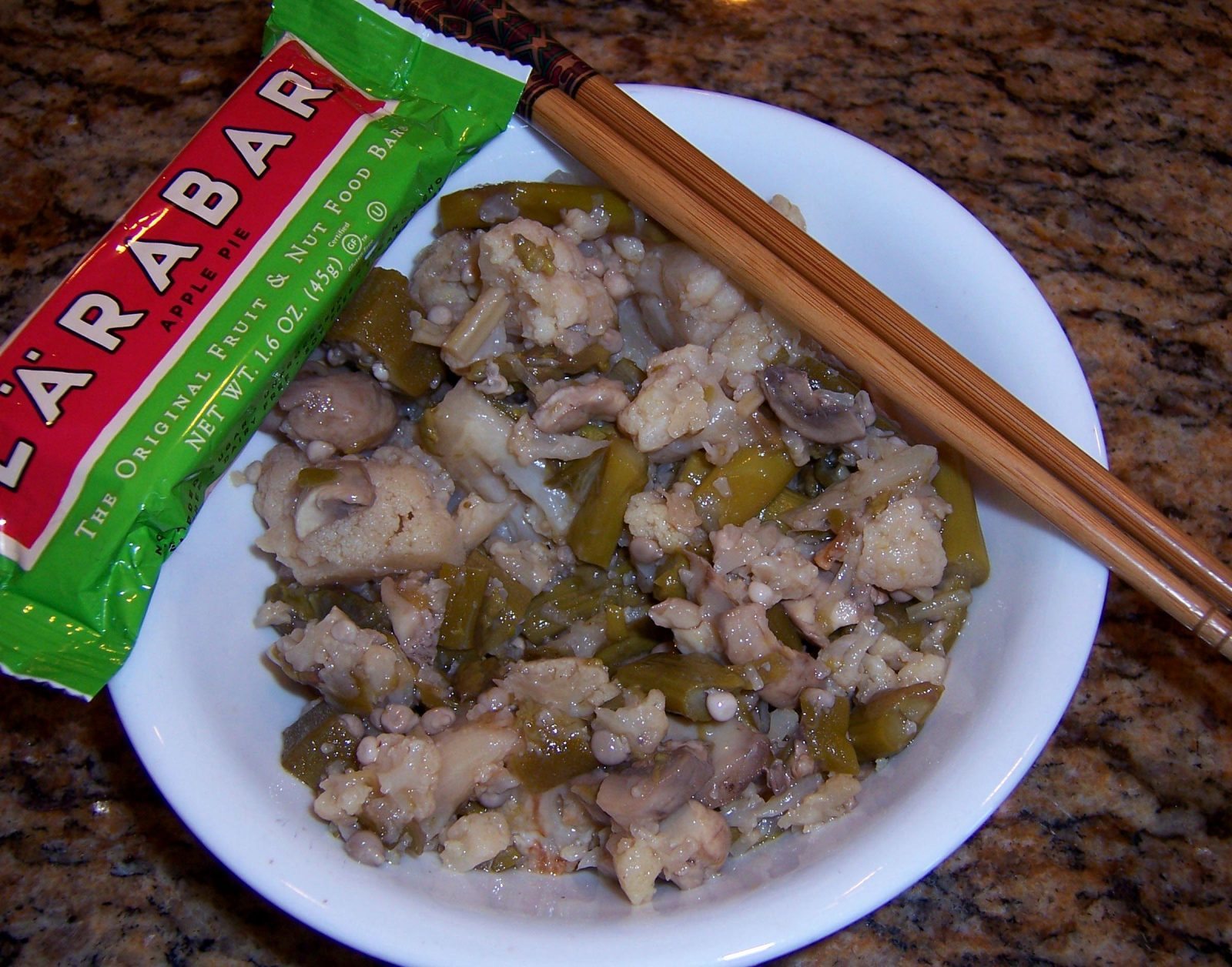 Above, a veggie-ful snack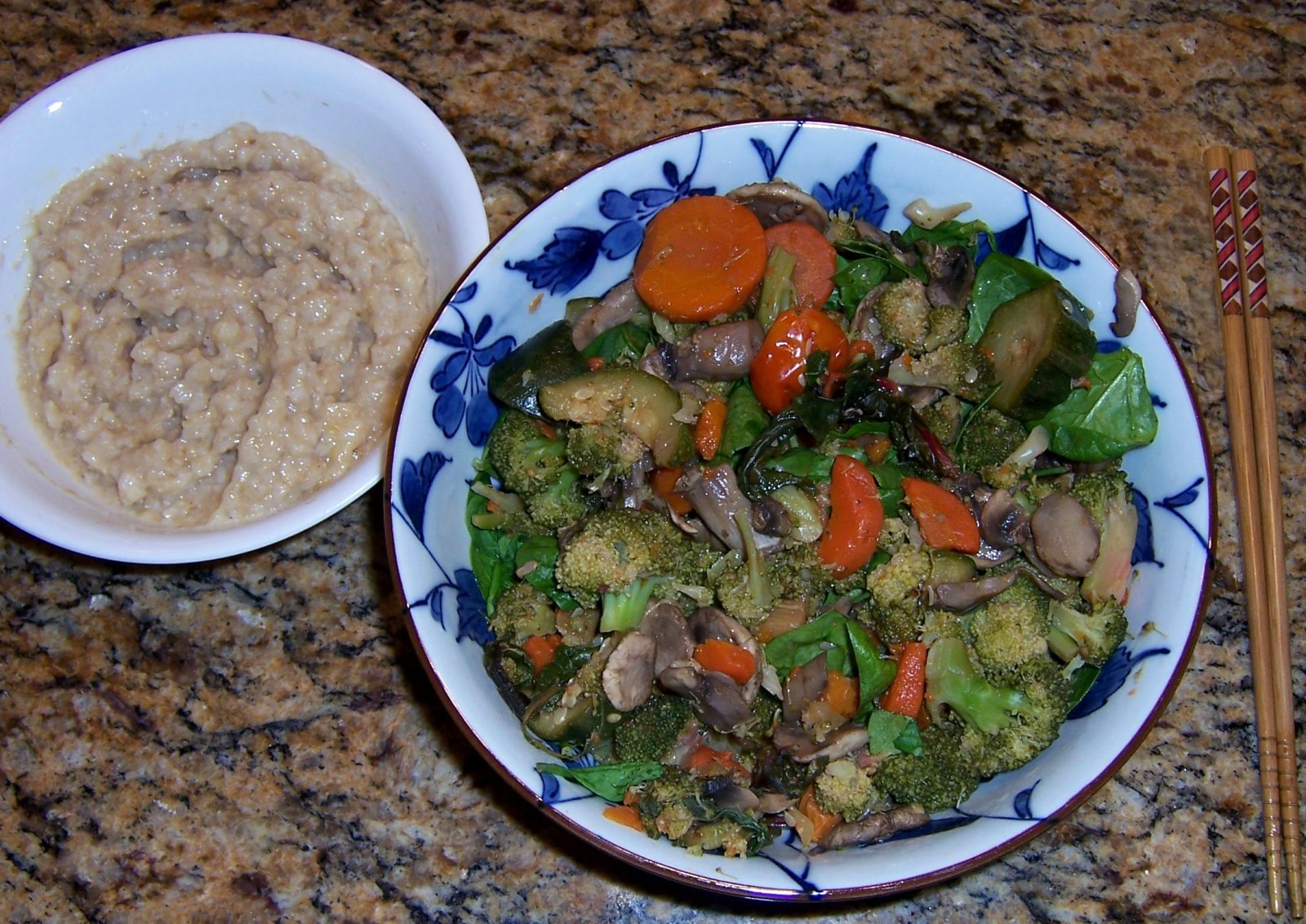 Above, Stir Fry Salad, featuring broccoli, mushrooms, carrots, zucchini, chard, tomatoes, etc. In true salad form, it's sitting atop a bed of raw spinach.
And what's that next to the stir fry? It's hulled (blended) barley pilaf.