A simple, savory, wholesome meal in a bowl – this creamy vegan quinoa recipe is pure comfort food!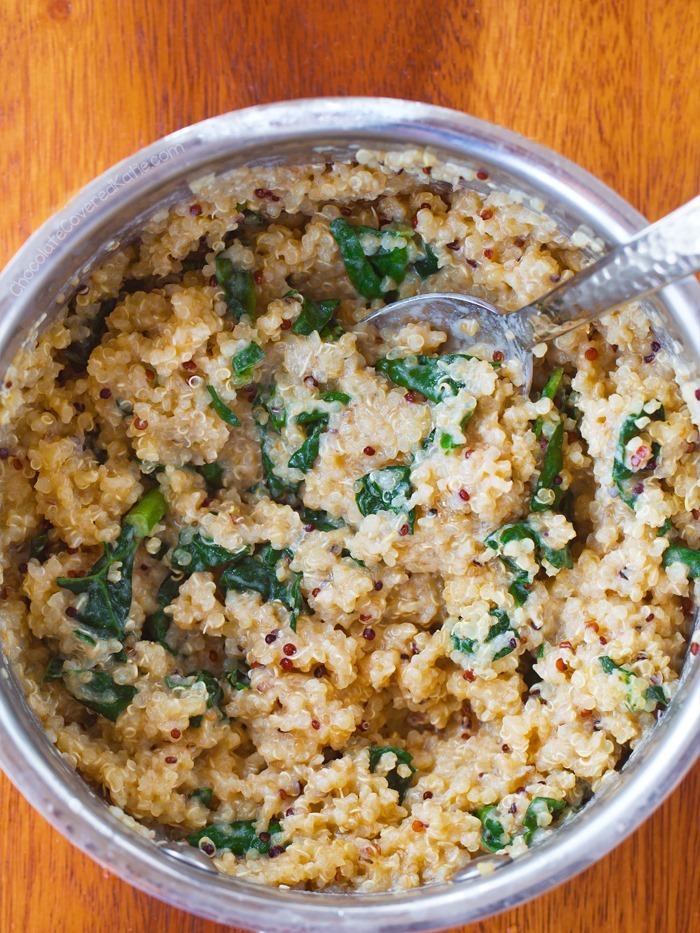 This healthy and plant-based "one bowl" meal is such a perfect dinner for any cold winter's night, and the recipe is super easy to customize, so you can make it your own with the ingredients you have on hand.
Feel free to add your favorite veggies or swap out the kale for spinach, use rice or barley in place of quinoa, or increase the protein in this powerhouse recipe with the addition of beans or another favorite protein source. It can be both gluten free and soy free, and you can opt to eat it as a hot meal or cold for a quinoa salad. Leftovers make a really great lunch too!
And look! It's a kale recipe that isn't Chocolate Chip Kale Cookies!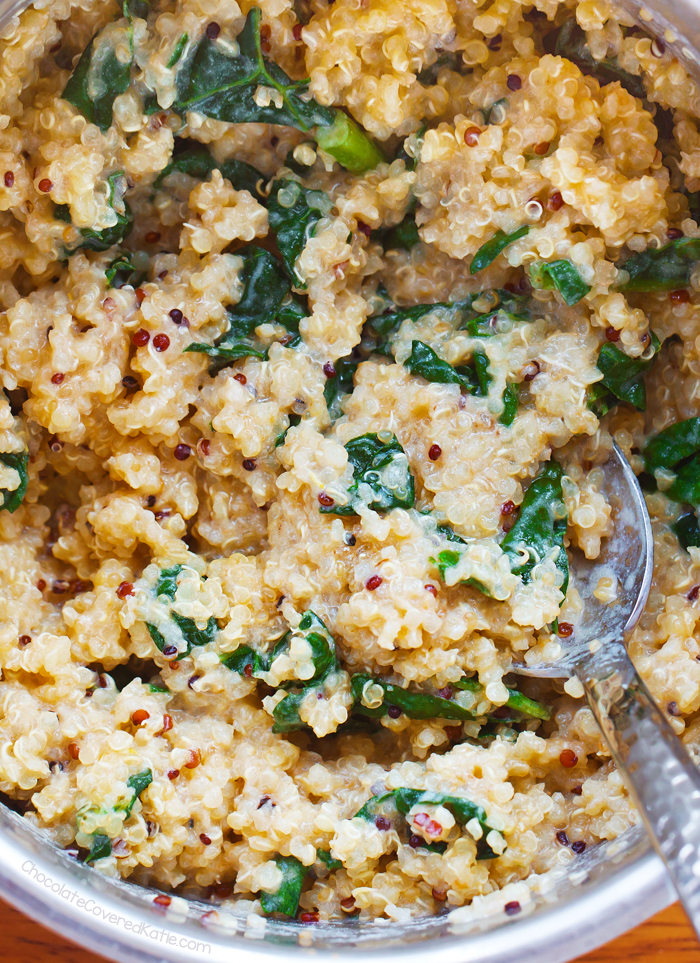 One of my goals for 2018 is to really make a conscious effort to slow down, especially when it comes to meals.
Food is such a huge part of my life (clearly – I run a food blog as my full-time job!), and I grew up in a family that believed in long and relaxing meals together at the table, even on weeknights. We would eat slowly, enjoying both the food and the time catching up with each other. But being on my own and working from home, it's sometimes easy to fall into the habit of inhaling my meals much too quickly while focused on other projects, never actually sitting down. I know I'm not alone in this and that it isn't only a problem for people who work from home – many of my friends complain they find themselves doing the same thing, eating lunch at their desk in ten minutes flat so they can get back to work.
But meals like this comforting vegan quinoa bowl ought to be savored slowly, letting your senses take in all of the flavors and textures. Serve it with rustic bread or a side salad, and a glass of wine if you wish, for a healthy and filling meal that will leave you feeling nourished without weighing you down.


Creamy Vegan Quinoa
Vegan Quinoa Recipe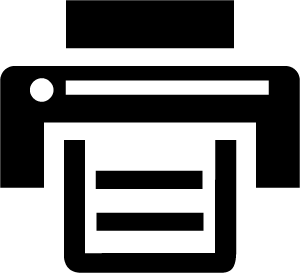 Print This Recipe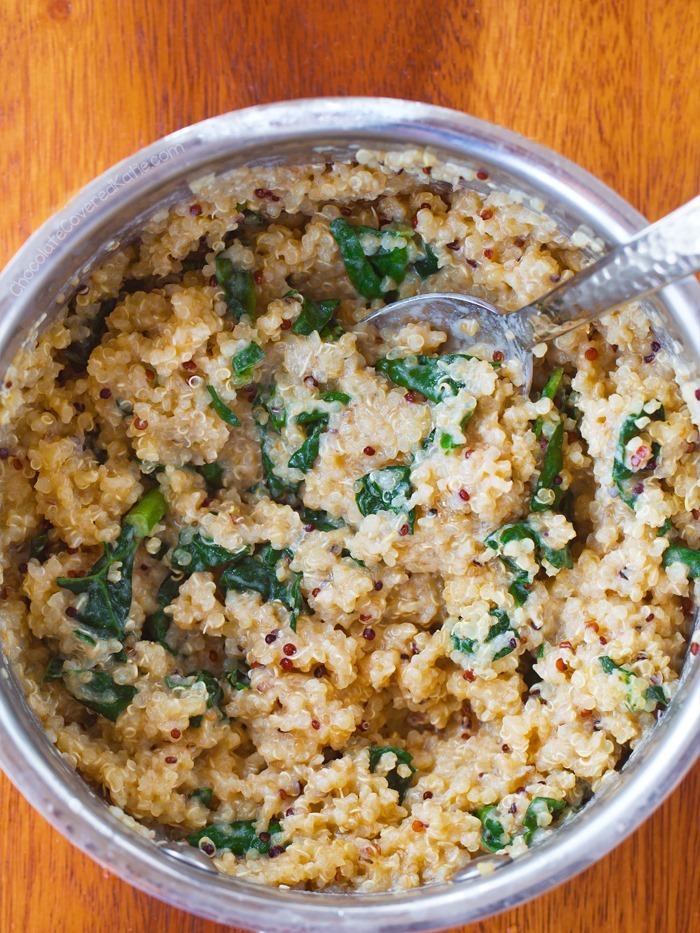 Ingredients
1 1/4 cup water
1/2 cup raw quinoa
3 tbsp nutritional yeast or parmesan, such as vegan Parma
1/2 tsp salt
1/4 tsp each garlic and onion powders
2 tsp buttery spread, optional for added richness
1 cup chopped raw kale or spinach
1/2 cup cream, such as cashew cream, coconut milk, or unsweetened creamer (I like Nutpods creamer)
salt and pepper, as desired
protein of choice, optional
Instructions
Note: If you want to sub a lower-fat milk, such as almondmilk, for the creamy liquid, it's fine and would just recommend including the optional buttery spread in that case, for added richness.
Bring the first 5 ingredients and optional buttery spread to a boil. Once boiling, turn to a simmer and cover 20 minutes or until fluffy. Stir in the kale and cream until kale wilts. Season with salt and pepper as desired. I add another 1/2 tsp salt, but some people prefer less or even none. If adding a protein—such as tofu or beans—you can opt to cook the protein first or stir it in with the quinoa, depending on what type of protein you're using and if it needs to be cooked longer.
*Although I haven't tried it, a few readers say you can make this in the Instant Pot. One reader, Rebecca, did it this way: "I combined the first five ingredients and cooked on the "RICE" setting (12 minutes low pressure). I quick-released the pressure and added the remaining ingredients. It turned out perfectly!"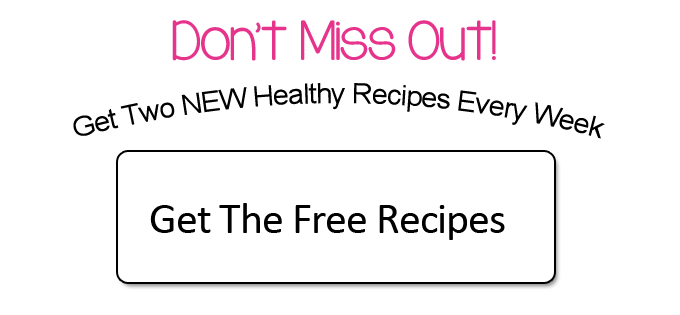 More Popular Vegan Recipes: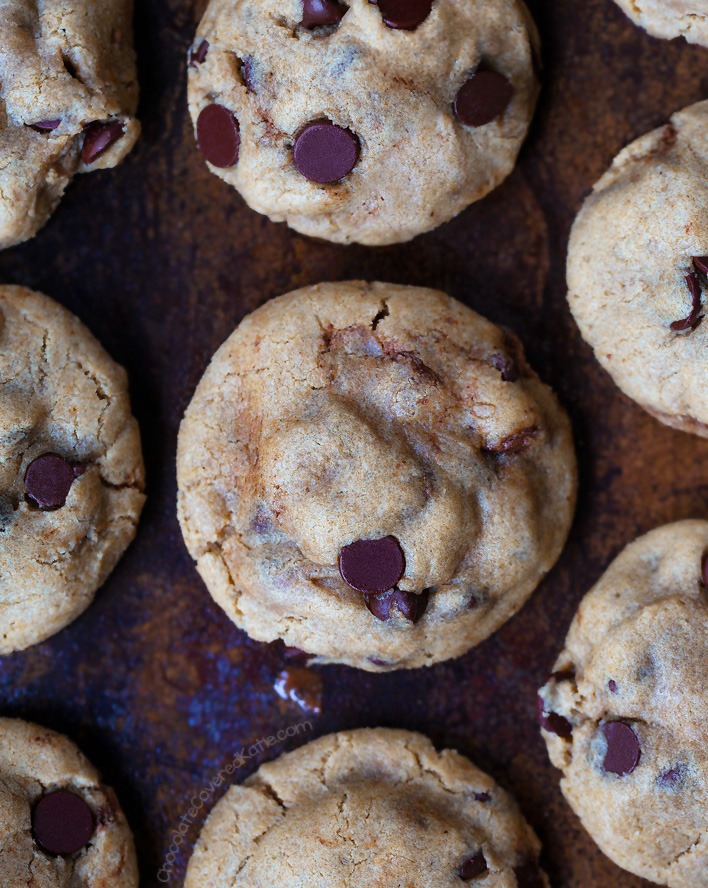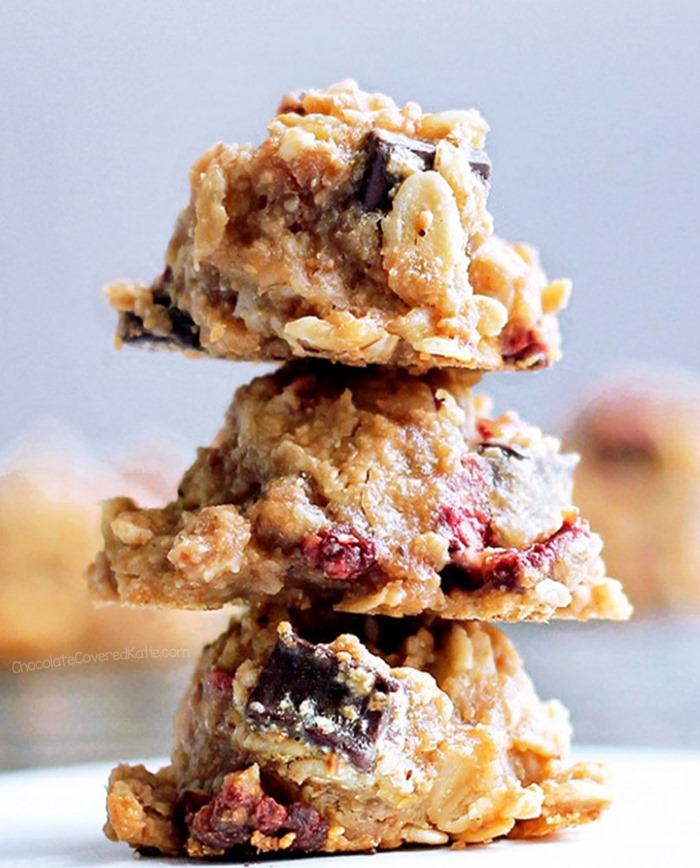 Breakfast Cookies – Super Healthy Recipe