Or not so much.
I love how other bloggers use the "mirror trick" to take photos of their outfits, so I wanted to try it myself.  First try was dreadful:
See what I mean? Second try was even worse!  So I gave up and tried using the "delay" button instead.  Much better!

Although I do feel weird posting photos with my head cut off!  Anyone remember "Nanny" in the Muppet Babies? It always bugged me that they NEVER SHOWED HER HEAD!
I hope I have fashion sense, but it's all my own made-up style. Can't tell a Gucci from a Prada, and how in the world does one pronounce Louboutin? My style mantra is definitely "comfort over beauty."
That means stilettos, knee-high boots, and earrings the size of Texas are all out.  Sadly, I can't wear turtlenecks either (they make me feel like I'm choking).  I like bright colors–especially blues and greens, but I try to listen to the advice of my fashionista sister and not wear too many of them at the same time. Little sister knows all about fashion and keeps me in line. Or she tries to. She's like my mother, yelling at me and telling me to go change!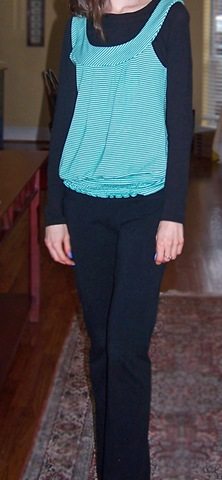 My favorite fashion "secret" is to wear yoga pants as dress pants. They're so comfortable. I even wore Nike pants for Christmas one year!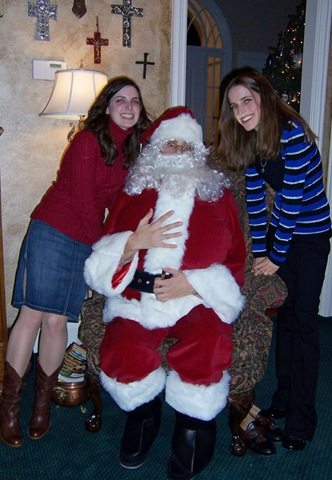 Not sure if Santa would approve. But a man who wears the same thing every day has no right to judge.