Happy Friday, chocolate chips!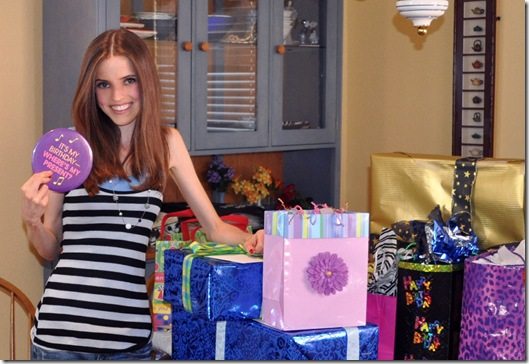 What was the best birthday present you ever received?
The best birthday present I ever received came from this guy.
And since our fateful first meeting, he's continued to shower me with gifts every single day! (Sadly, some of these gifts are wet and slobbery and I wish I could send them back.)
I won't bore you with details  of the gifts I received from family and "real-world" friends this year. But I do feel compelled to give a shout-out to two sweet blog friends. It's the least I can do to show my thanks for their thoughtfulness.
First, a thank-you to Gina for some delicious chocolate Jocalat bars (my favorites!). And then, there are no words for the kindness of Vegirl, who even remembered my mom and Molly and Henry . She not only sent me a handmade (gorgeously-drawn) card and chocolate bar, she also sent a card to my poor mother! And she included some homemade puppy treats for M&H. (By the way, M&H could not get enough of these quinoa-peanut-butter treats!)
Your thoughts on puppy kisses: pro or con?
I am definitely con. Puppy tongues encounter all sorts of gross things (worms, dirt, their paws…). Keep that tongue away from my face! But my dad (and some of my friends, as well) has no problem putting his head right there for Henry to practically lick it off. Ewww!
And now, I promise, no more birthday posts! Well, for a while anyways.
.