No. Instead, I had pie.
And, shock of all shocks, it wasn't chocolate. I wanted to change it up a bit from last year's chocolate mousse pie.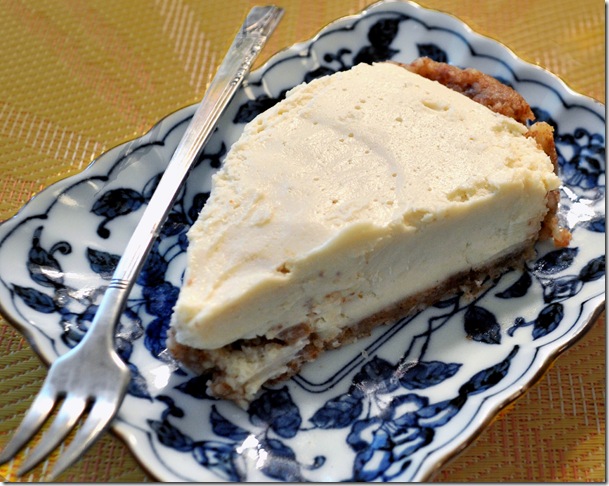 So, this year I chose velvety, homemade Raw Key Lime Pie. (For the recipe, click on the link and read the optional ingredients).
Yeah, it was as good as it looks. If not better. I didn't even miss the chocolate. No, seriously! I've always had a thing for cheesecake; as far as cake is concerned, my hierarchy is: chocolate mousse pie, then cheesecake. Then maybe coconut cream pie. After that, who cares?!
A few posts ago, I mentioned that I attended a Labor Day Barbecue on my birthday, and I brought a raw key lime pie.
The barbecue started around lunchtime, and while I obviously didn't partake in any of the barbecued-meat-eating, I did help myself to copious amounts of the grilled veggies on offer (the sweet griller—a.k.a. my neighbor—made sure the vegetables were grilled in a separate section from the meat). Then, at around 3PM, after we all started feeling hungry again, thanks to some strenuous badminton, swimming, and debating (Uh-oh, political debates!), it was time for dessert. Bring on the raw Key Lime Pie! (Just don't tell anyone it's raw. They think vegan is weird enough.)
Tentatively, I pulled the pie outta the freezer (where I'd been letting it set) and served it to the guests—myself included. Then they all sang "Happy Birthday" to me before digging in.  Luckily, it was a big hit. Those of you who have tried raw desserts probably aren't surprised by this.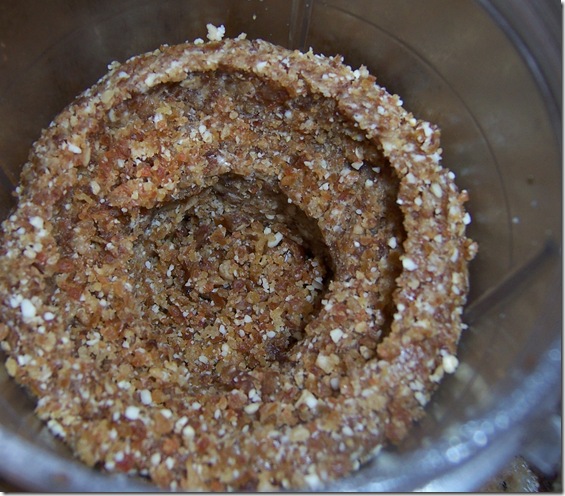 To compliment the key lime variation, I opted for a raw gingerbread crust.
It was good. The crust almost stole the show from the cake, itself! And that's coming from a girl who normally loathes crust. (P.S. to the extremely perceptive readers out there: Yes, the photo above is actually from the "cashew cookie" page, not gingerbread. I forgot to take a photo of the crust while making it. But it didn't look much different from the above.)
.
Question of the Day:
What was your birthday dessert this year?
Or what will it be?
.
.