You won't get to taste this: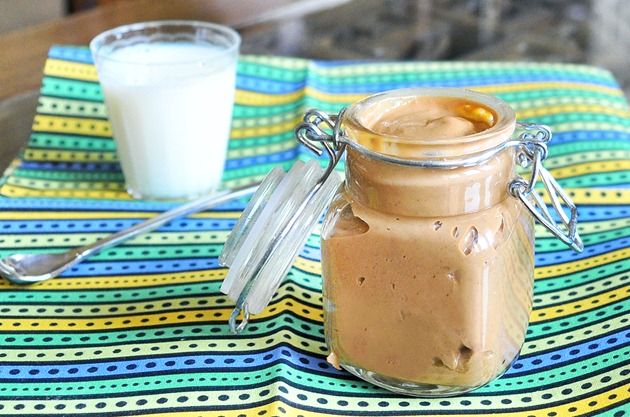 That is a jar filled with my famous Banana Butter.
I already know it's good!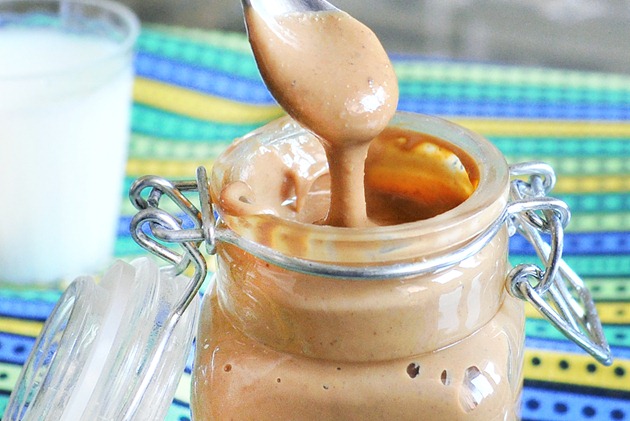 Food Styling Tip:
You can buy all sorts of cute mason jars at craft stores like Michaels. I found this jar for $1 and have already used it for these photos and for the Pumpkin Peanut Butter.
Glass jars seem to photograph really well, because they reflect light. Plus, they're not just for decoration—at the moment, my jar is storing chia seeds. *Ends mason-jar sales pitch*
Do you want to be a taste-tester?
There are just not enough hours in the day, and I get tired of trying different variations of the same recipes all the time. I know you all are busy, so instead of asking for a big commitment, how about this:
I'll ask for testers on a case-by-case basis. You can choose to make just the recipes that sound good to you. Make one, make two, make none, make them all… there are no obligations.

For the first round:
Here are the following recipes for which I need testers:
Molten Chocolate Cake for One
Vegan Cheesecake
Hot Apple Crumble Bars
Peanut Butter Cookie Dough Bread
If you're interested in being a tester for any of the above, just leave a comment below, saying which recipe/s you'd like. I'll email you the recipe and further details. (And if you get the recipe and aren't interested, you can simply delete the email. As I said, there are no obligations. This is all for fun!)
Tomorrow's agenda: a chocolate version of these treats.