I don't know what season it is.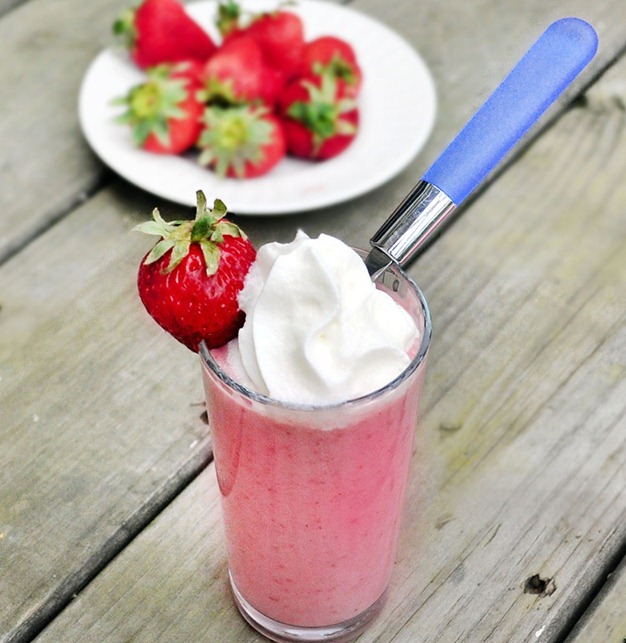 First it's cold, and my body says:
Girl, please give me some Cinnamon Roll Baked Oatmeal.
Then the very next day is bright and sunny; over 100 degrees again. Yesterday was one of those hot days, which meant the canned pumpkin in my fridge didn't receive any love. (Sorry, pumpkin.) Instead, I went with something cool and refreshing: a thick strawberry milkshake.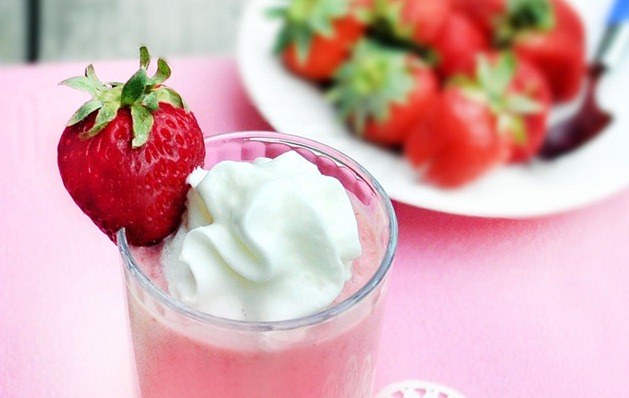 It's so thick you can even opt to eat it in a bowl, like ice cream!
Strawberry Thickshake
1 cup frozen strawberries (160g)
1/4 tsp pure vanilla extract
1/3 cup full-fat coconut milk (you can use lite, but it won't be as rich)
optional: stevia or other sweetener to taste (agave, sugar, etc)
optional: cocoa powder
Thaw your strawberries until they're *just* soft enough to blend. Then blend everything until smooth and serve with a spoon—this shake is thick! (Have I mentioned how thick this is yet? Only about 100 times?)
This milkshake is another one of my Vita-Mix Recipes.
But it works in a regular blender, too. My Magic Bullet was easily able to handle it.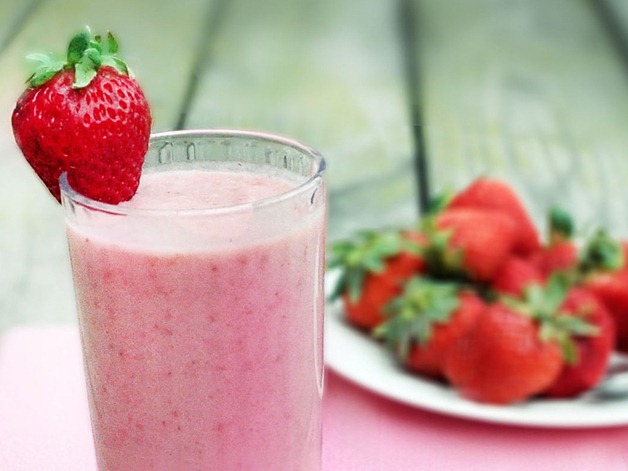 Why not also bake some Cauliflower Chicken Nuggets…
McDonalds of the Future?
Maybe in ten or twenty years, places like McDonalds will be serving healthy foods, as opposed to Big Macs and McFlurries. They're already heading in that direction, with new menu offerings such as apple dippers and oatmeal. Consumers have become increasingly more health-conscious in the past decade, and movies and books like Super Size Me and Fast Food Nation are swaying public opinion even further towards the side of health. I really feel like the growing demand for healthier restaurant options will soon render obsolete our current definition of "fast food." But maybe I am just an idealist?
Question of the Day:
Do you think fast food places will become healthier in the future?
Can you imagine Burger King serving lentil curry? Or Wendy's giving out Spinach Frostys? (Hmm, maybe Spinach Frostys is taking it a little too far…)