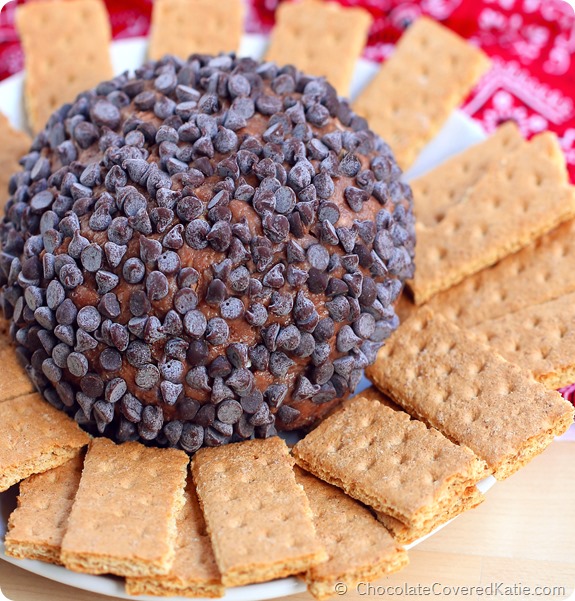 My obsession with World Cup soccer began in 1994.
I was seven years old and fell in love with the Italian World Cup team… more specifically, I fell in love with their star player, Roberto Baggio, and decided I was going to marry him someday.
(My Italian grandmother was immensely happy to hear this.)
For my eighth birthday that year, I received a soccer jersey and tickets to the Italy-Bulgaria semifinals game, where my favorite player scored both goals in an Italy victory.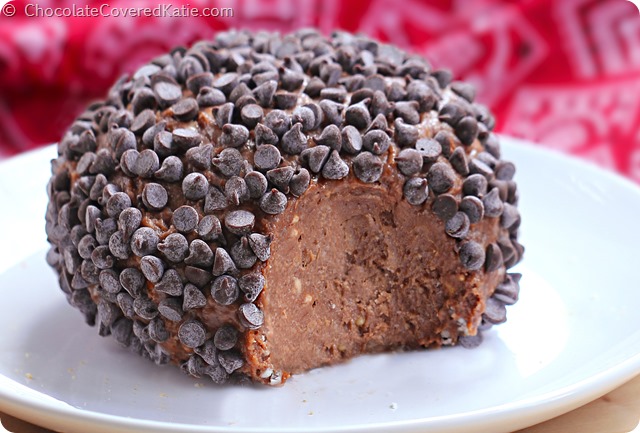 It's probably safe to say I'm not quite as invested in the World Cup this year.
For one thing, my dream husband is retired… and married to someone else.
Sigh.
I'm pretty sure the jersey would no longer fit me, and nowadays I am more apt to root for the underdog than for powerhouses like Italy. But I still enjoy watching.
This giant chocolate brownie dessert cheese ball was brought to a World-Cup-watching party for Saturday's Italy-England game.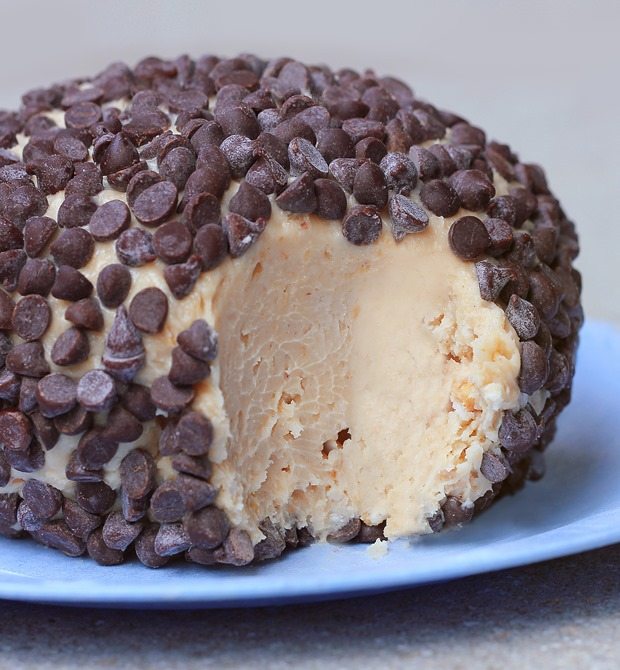 It was adapted from the original version, above: Chocolate Chip Peanut Butter Cheese Ball.
It's pretty much exactly what it sounds like: a giant ball of chocolate brownie cheesecake.
Easy to make, easy to transport, gluten-free, and—unlike desserts that are frozen or made with coconut oil—it can be set out at a party without immediately melting.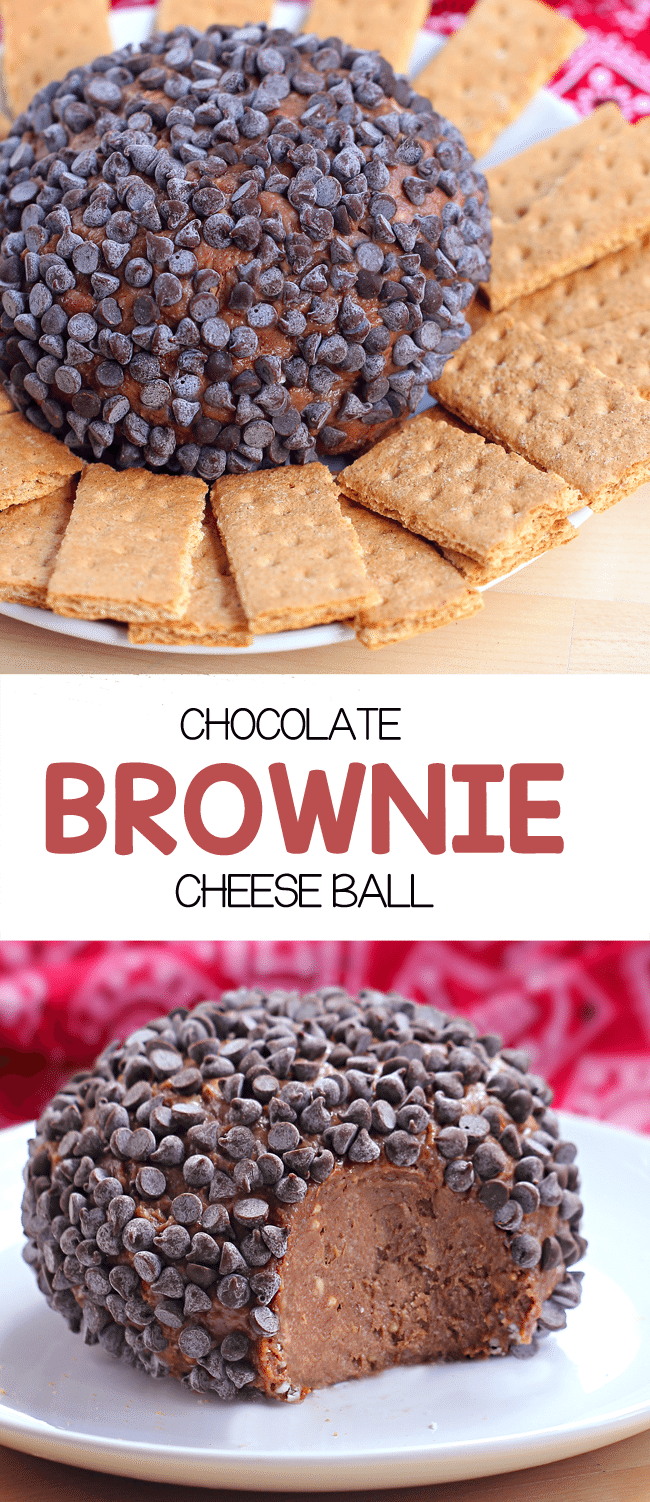 Chocolate Brownie Cheese Ball
1/4 cup peanut butter or allergy-friendly sub (60g)
8 oz cream cheese, such as tofutti nondairy
2 1/2 tbsp cocoa powder (15g)
1 tsp pure vanilla extract (4g)
2 cups powdered sugar or Sugar-Free Powdered Sugar (300g)
1/2 cup mini chocolate chips, or more if needed (75g)
Dessert Cheese Ball Recipe: Bring the cream cheese and the peanut butter to room temperature (to a stir-able consistency). Mix together with a spoon in a deep bowl, then add the cocoa powder and vanilla and stir. Gradually add the powdered sugar: It will seem dry at first, but just keep stirring and it will eventually become creamy. Cover the bowl and freeze 6 hours or overnight (depending on the type of peanut butter used), until the mixture is no longer too sticky to spoon onto a large piece of plastic wrap. Bring up the sides of the plastic wrap and twist very tightly to form a ball shape. Freeze in the coldest part of your freezer for 2-3 hours or until firm enough that the plastic wrap can be removed without the ball sticking to the wrap. Place chocolate chips in a large bowl or ziploc bag, then roll the cheese ball until evenly coated with chocolate chips. Freeze until ready to serve (or refrigerate if not serving until the next day). Serve with graham crackers, sliced fruit, or anything else you desire.
View Cheese Ball Nutrition Facts
Link Of The Day: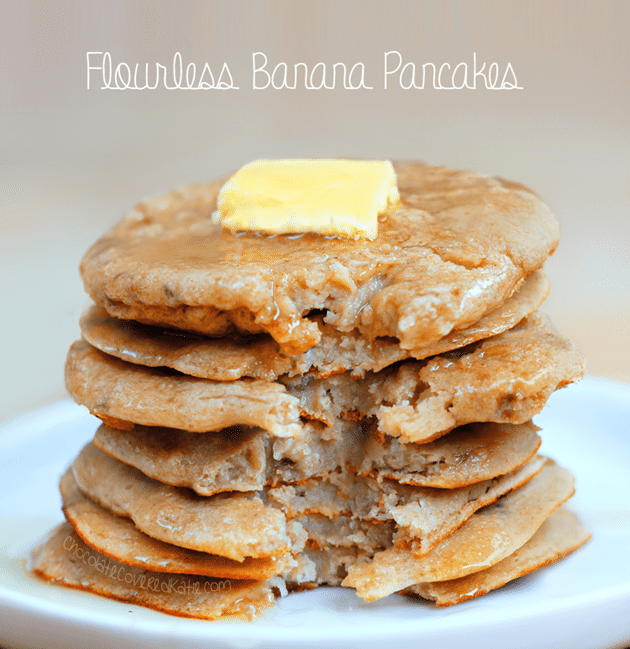 Flourless Pancakes – 3 Ingredients
No ratings yet.