Follow this easy tutorial on how to make coconut butter at home, and you'll never need to buy another jar of coconut butter ever again.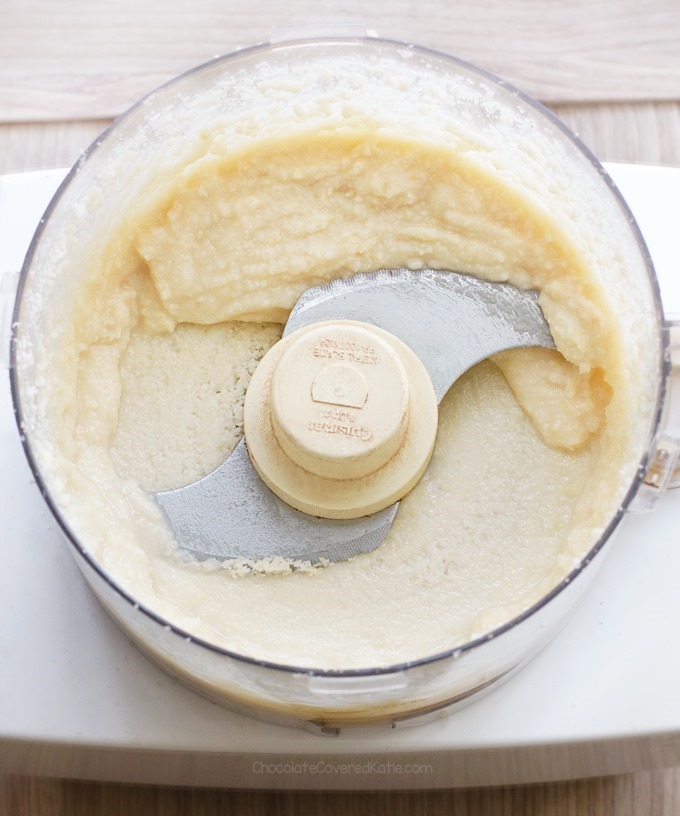 Have you ever tried coconut butter?
People say it's one of the most delicious foods in the world, even if you don't like coconut!
The smooth taste and melt-in-your-mouth texture will make you feel more like you're eating shortbread than actual coconut.
I could easily go through half a jar of coconut butter in a day, and there have been times where I've done just that. But at an average of $10 or more for a single jar, buying coconut butter on a regular basis can be pretty expensive!
To save a ton of money in the long run, the simple solution is to make your own homemade coconut butter, which will yield the same amount of coconut butter for a fraction of the cost.
The only ingredient you need is shredded coconut. Just throw it into the blender and watch as it magically turns into butter.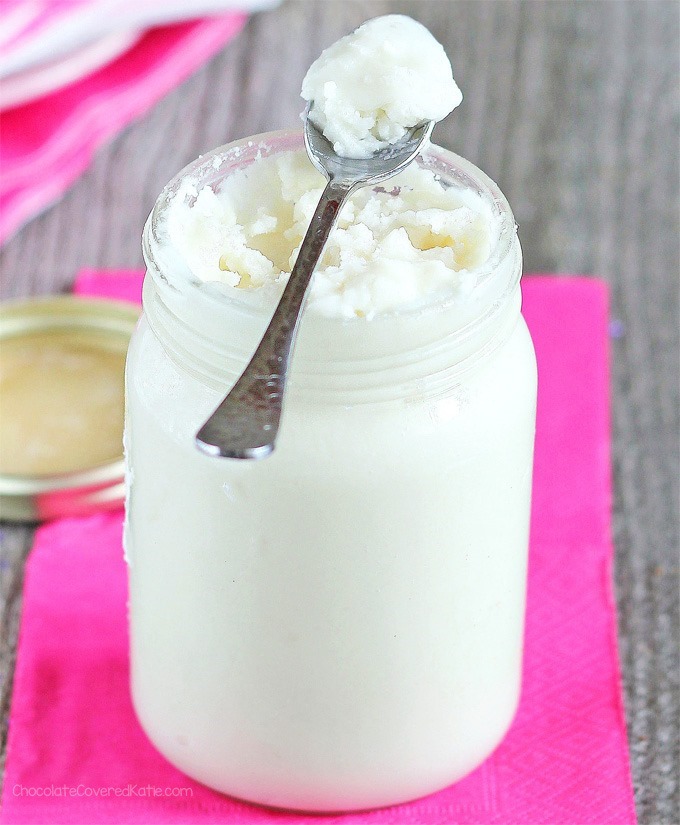 Homemade Coconut Butter – Tips & Tricks
Be sure to use regular, unsweetened shredded coconut, because low-fat or added-sugar varieties don't tend to work as well.
I recommend using at least 12oz for best results, and the recipe for how to make coconut butter will work in either a food processor or a high-speed blender like a Vitamix or Blend-tec. Some readers have reported good results making a smaller batch with an immersion blender or Magic Bullet. If you try one of those methods, definitely let me know how it goes!
Every now and then, you might encounter a bag of coconut that just doesn't want to turn into smooth coconut butter. If that happens, I've found adding a few tablespoons of coconut oil to the blender fixes the issue. Coconut butter is solid at room temperature but will turn to butter again when gently heated. If your coconut butter ever seems too dry when you're trying to melt it, stirring in a little coconut oil will help in that situation as well.
Above – Watch the video how to make coconut butter!
The video above shows how to make coconut butter, if you're a visual person like I am.
Also please feel free to ignore the fact that I can't even get the coconut into the food processor when it's right under the bowl. You can probably guess how good I was in basketball growing up.
Once you've made your own coconut butter, the possibilities are endless.
You can use it as frosting
Eat it straight from the jar with a spoon
Blend a spoonful into to Banana Ice Cream
Freeze it in candy molds
Or sweeten as desired and stir in cocoa powder to make chocolate coconut butter

How To Make Coconut Butter
An easy tutorial on how to make coconut butter at home. You'll never need to buy another jar of coconut butter again.
Ingredients
12-16

oz

shredded,

unsweetened coconut

optional

2-4 tbsp coconut oil

optional

sweetener of choice

optional

cocoa powder if desired
Instructions
Blend the coconut in either a food processor or high-speed blender until smooth, stopping to scrape down the sides as needed. It can take anywhere from 3-18 minutes, depending on desired smoothness and your machine. If your coconut just doesn't seem to want to turn into smooth butter for some reason (climate, elevation, or just a naturally-lower-fat bag of coconut), add a few tbsp coconut oil to the blender, and that should fix it! After it's done, you can sweeten or add cocoa or other flavors as desired. Stored in a covered container, leftovers will last a few months and need no refrigeration. Coconut butter is solid at room temperature but will turn back to butter when heated – be sure to heat it gently so it does not burn.View Nutrition Facts
Uses For Coconut Butter: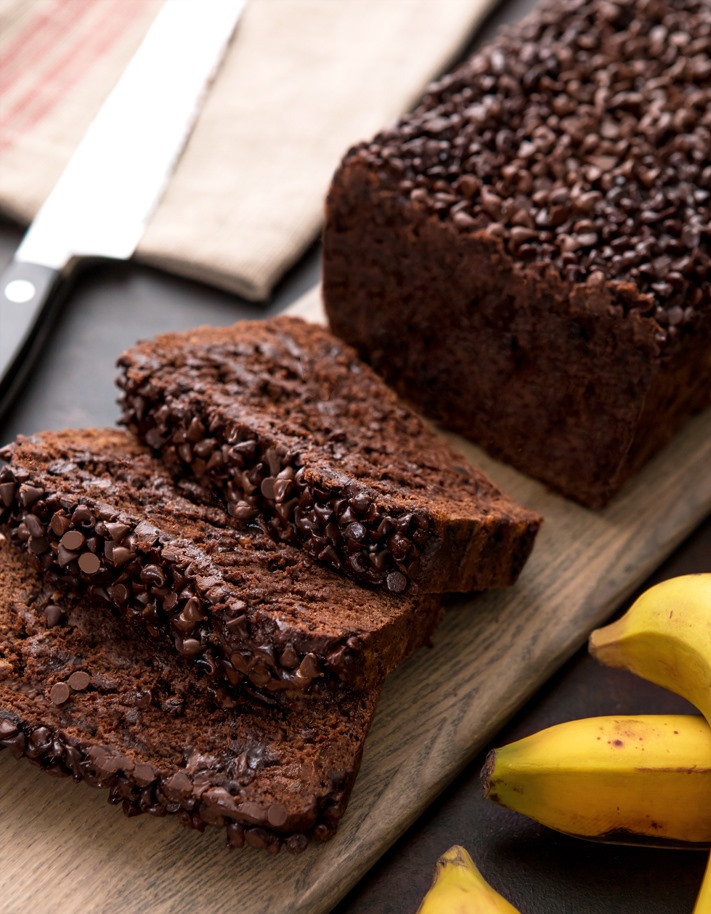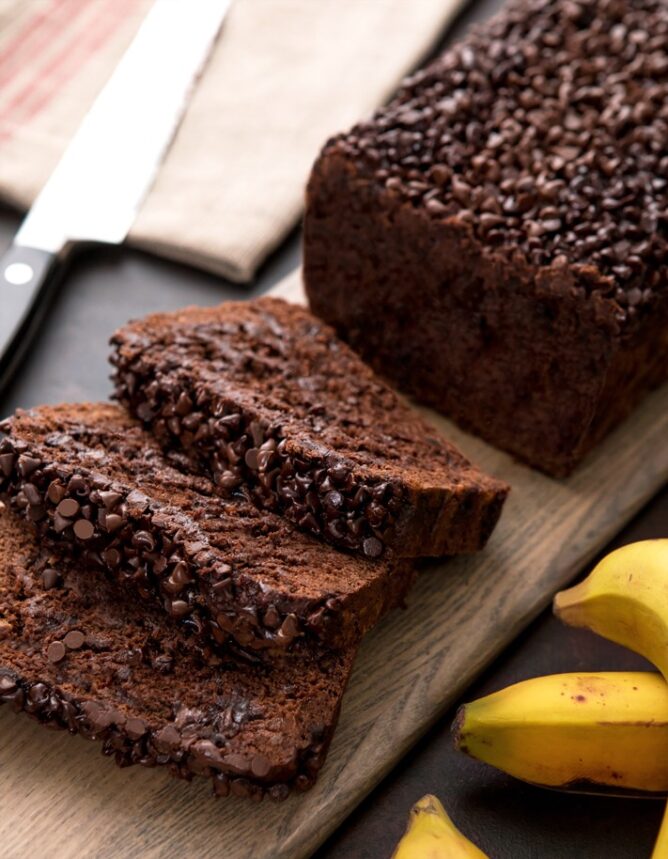 Coconut butter makes the MOST amazing frosting. Try it on top of cakes, cupcakes, muffins, toast, or banana bread – and the coconut butter is so rich that you might find you don't even need to add any sweetener!
It's especially delicious on my Healthy Banana Bread or on the chocolate version above.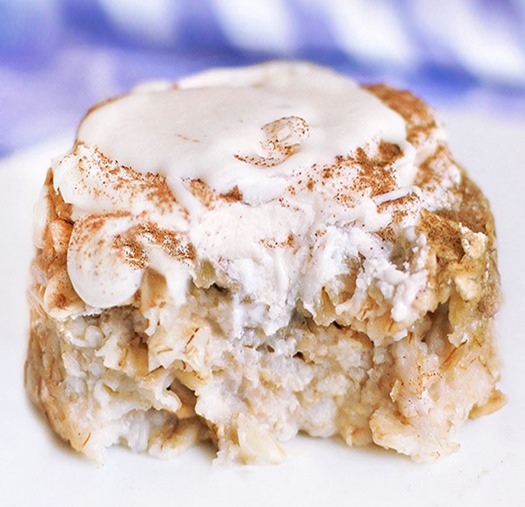 Or use it as a frosting for the cinnamon roll baked oatmeal above – one bite and you'll refuse to believe there's no butter in the recipe.
You can also stir melted coconut butter into your morning bowl of oatmeal (such as this Banana Oatmeal Recipe), or melt it right into the oats as they're cooking.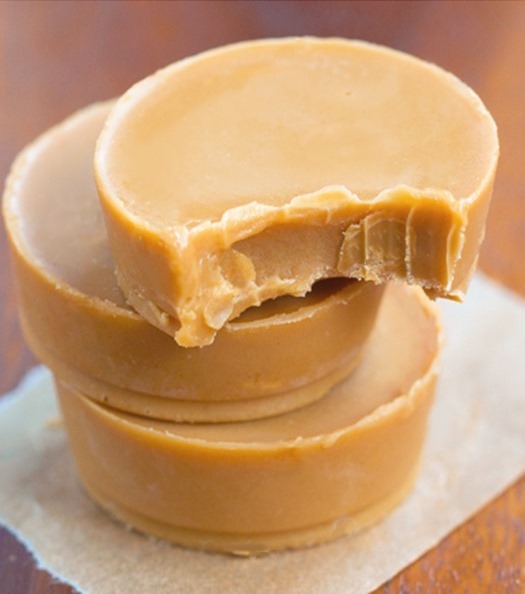 Because it's solid at room temperature, you can use coconut butter to make all sorts of healthier no-bake desserts, such as the almond butter freezer fudge above or the vegan chocolate fudge below.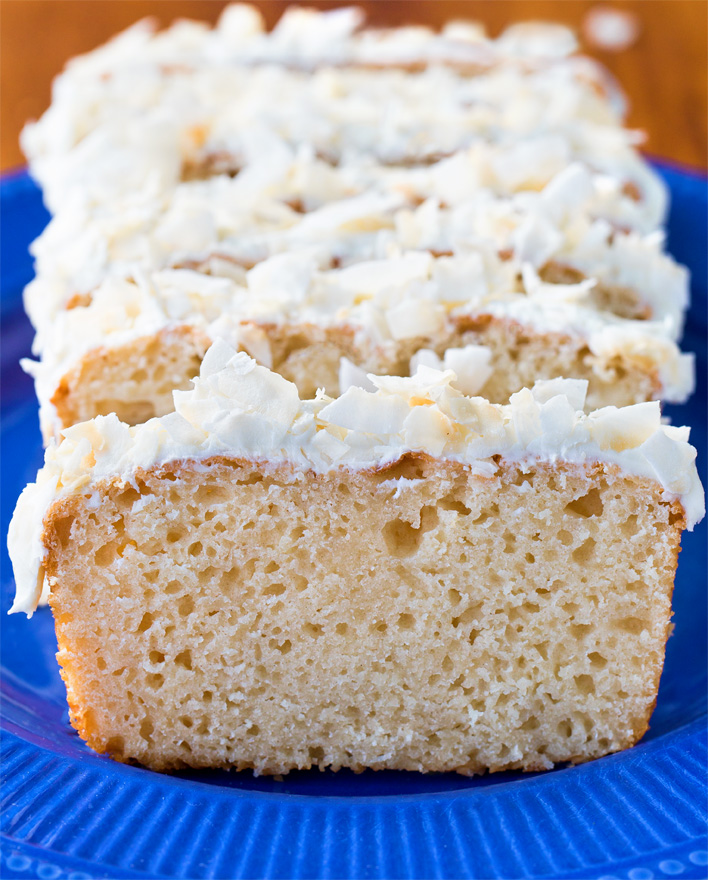 Use it as frosting for my Coconut Bread or these Easy Cinnamon Rolls.
Have you tried coconut butter? If you have any favorite ways to use it, please feel free to mention them in the comment section, to give ideas to other readers!