A healthy and filling vegetarian Thai yellow curry recipe, packed with wholesomeness and flavor.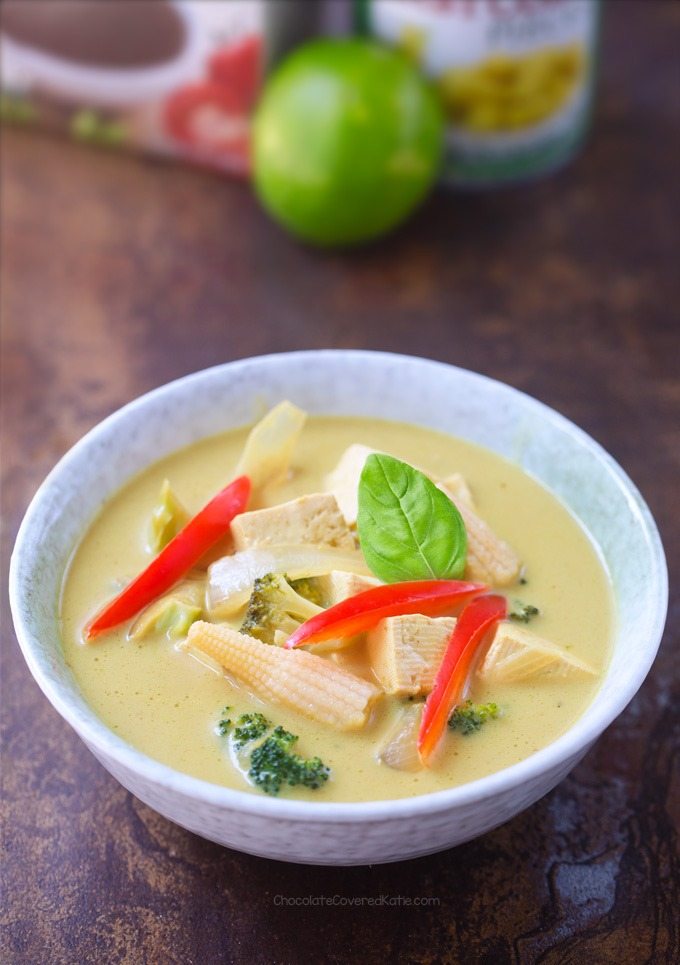 Lately, I've been craving so much Thai food.
I'm lucky to have multiple good Thai restaurants near me, and I've been eating my fill of red and yellow curry, panang, massaman, pad khing, and so many other dishes these past few months. It's inspired me to begin creating my own versions of the Thai classics – after all, sometimes you don't want to have to go out to a restaurant in order to satisfy your cravings for takeout. And this easy Thai yellow curry recipe can be made in your pajamas if you wish!
While I do have another Thai curry recipe on here—for Thai Coconut & Peanut Butter Curry—this time I wanted to create a recipe you can make without jarred curry paste and one with options to make it both soy and coconut-free so that everyone can enjoy it.
This is a mild curry dish, making it great for kids and those who aren't big on spicy foods. However, you can easily make it a spicier curry if you'd prefer by simply adding a pinch of cayenne or a handful of diced chilies to the curry when you add the other vegetables. Adding extra fresh ginger also ups the spiciness. I kind of really love fresh ginger.
Like many Thai dishes, this homemade curry is versatile and can be modified to suit different dietary requirements. For example, I chose to add tofu this time but another protein source could easily be substituted. Or you can even leave the protein out altogether and simply add more vegetables to the curry instead. Chopped pineapple would also be a nice addition to the recipe.

If you try the recipe, be sure to rate it and leave a review in the comment section below!

Thai Yellow Curry Recipe
Yellow Curry Thai – Easy Weeknight Recipe
Yield:
5 cups (3-5 servings)
Print This Recipe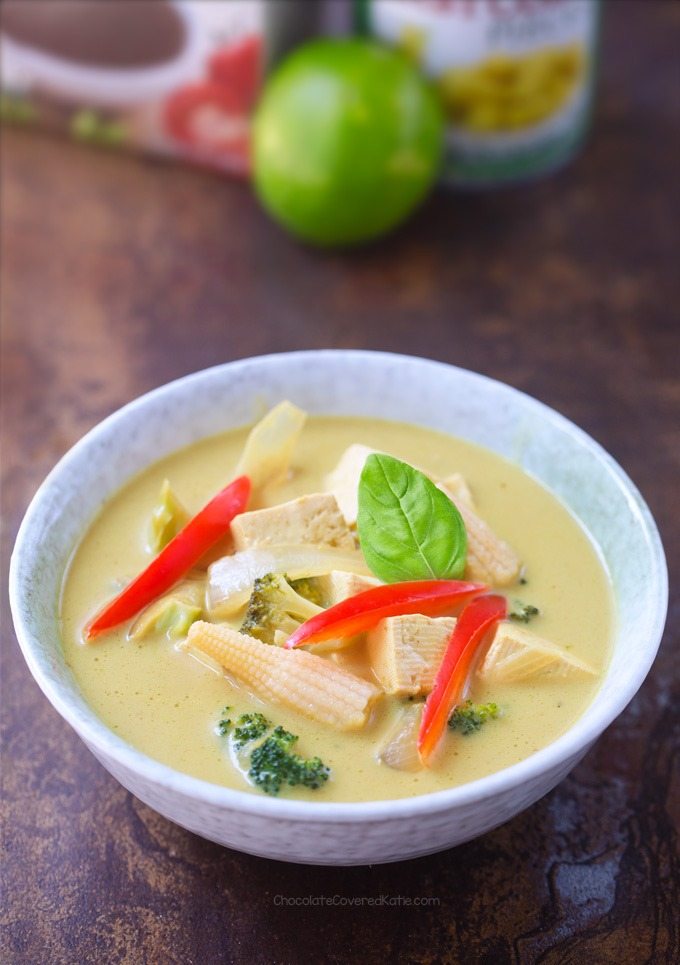 Ingredients
1/2 a large onion, diced or thinly sliced
1 tbsp oil or spray
1 tbsp minced garlic
1 1/2 tsp curry powder
1 tbsp minced ginger, or 1 tsp powdered
1/2 tsp salt
1 1/2 cup protein of choice, such as cubed tofu or chickpeas
1 1/2 cup small broccoli florets
1/2 bell pepper, thinly sliced
optional 1/2 cup baby corn
13.5 oz coconut cream or milk, or cashew cream for coconut-free
1 tbsp sweetener of choice
1 tsp lime juice
optional garnishes, such as fresh basil, raw bell pepper, sliced cashews, etc.
Instructions
In a large pot or pan, sauté the onion in oil or spray over medium heat—stirring only occasionally—until it begins to brown. Stir in the next four ingredients, then stir in the protein, broccoli, bell pepper, corn, coconut milk, and sweetener. (I've only tried the recipe with full-fat canned coconut milk or cream, so sub lite or cartoned coconut/nondairy milk at your own risk.) Cover and bring to a boil over medium heat. Once boiling, remove the lid and check for doneness. If broccoli is not yet soft, continue to cook until desired broccoli softness is reached. Remove from heat, stir in lime, and garnish as desired. Leftover sauce will thicken considerably in the fridge because coconut milk thickens when chilled, so just reheat and then add a little extra milk if needed to thin it out again.
Instant Pot Version: In saute mode, cook the onions and oil about a minute, or until onion starts to brown. Stir in the next four ingredients, then stir in the protein, broccoli, bell pepper, corn, coconut milk, and sweetener. Close and seal, then cook on manual for 3 minutes. Do a natural pressure release. Stir in lime, and garnish. Thanks to reader Hannah for creating this version and leaving a comment to let us know how to make the recipe in an instant pot!
Link Of The Day: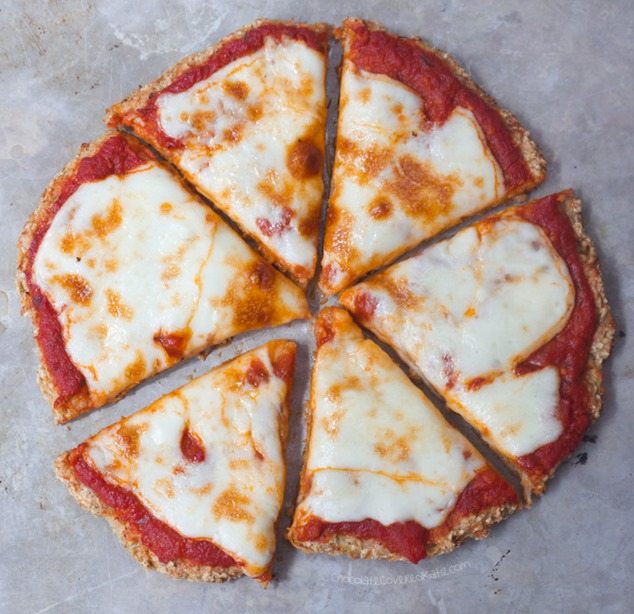 Cauliflower Pizza Crust – 5 ingredients, no eggs required