Soft, buttery, & completely gluten-free coconut flour pancakes.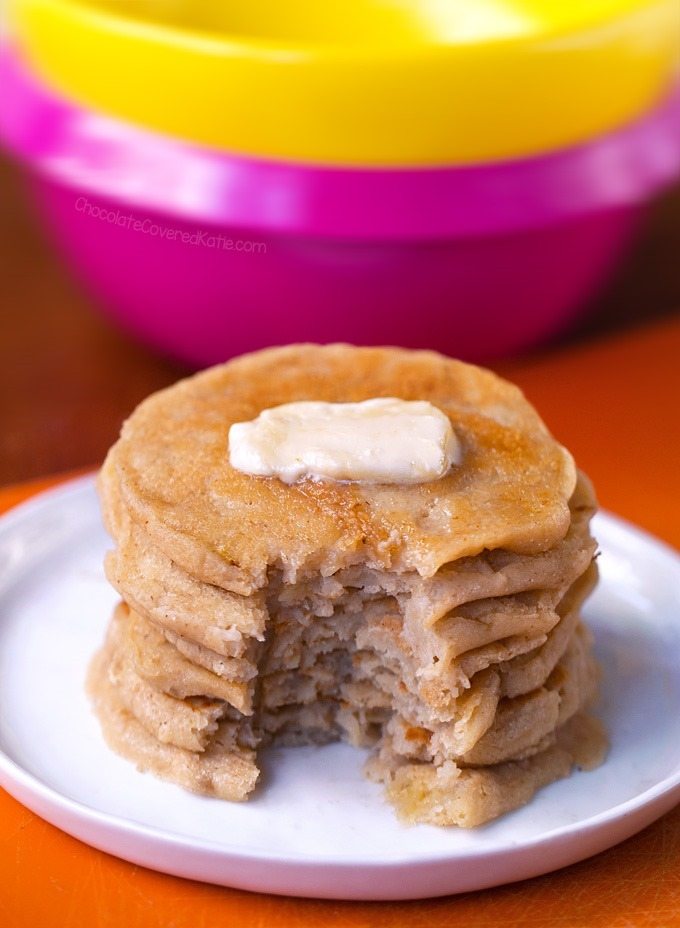 I think this recipe took me a million tries to get right.
A million tries is a lot of pancakes.
The final results were worth it – using coconut flour gives these pancakes a seductively soft texture and sweet flavor completely unlike what you'd be used to with traditional pancakes. Curiously, the taste and texture are somewhat similar to my flourless blender muffin recipe… which is weird because they don't even have the same main ingredients.
And just like with those addictive Flourless Blender Muffins, not everyone will be a fan.
But those who are fans will be SUPER fans.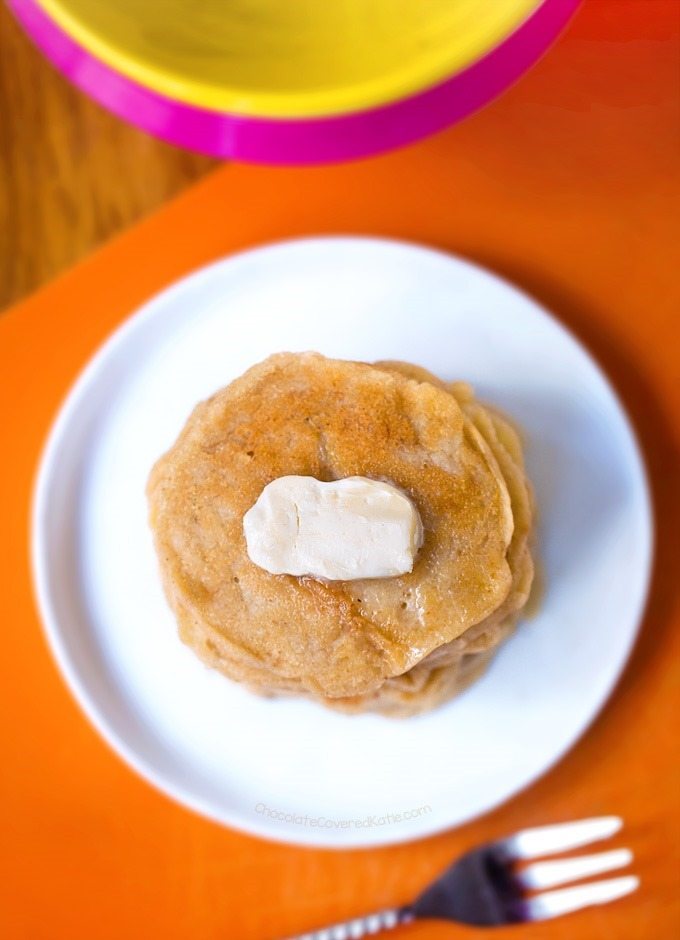 This is the recipe I mentioned in my post on How To Make Pancakes Not Stick.
The pancakes just weren't working with the traditional pancake-cooking method; they kept sticking to the pan! But the flavor of these pancakes was so good that I didn't want to give up on them, which finally led me to figure out my new favorite nonstick method of cooking pancakes.
(If you missed the post linked above on how to make pancakes not stick, definitely be sure to go back and read it before making this recipe – it could forever change the way you cook pancakes.)

The amazing thing about these coconut flour pancakes is that they have ZERO added sugar!

Coconut Flour Pancakes
Adapted from my original Flourless Pancakes Recipe
Coconut Flour Pancakes
Print This Recipe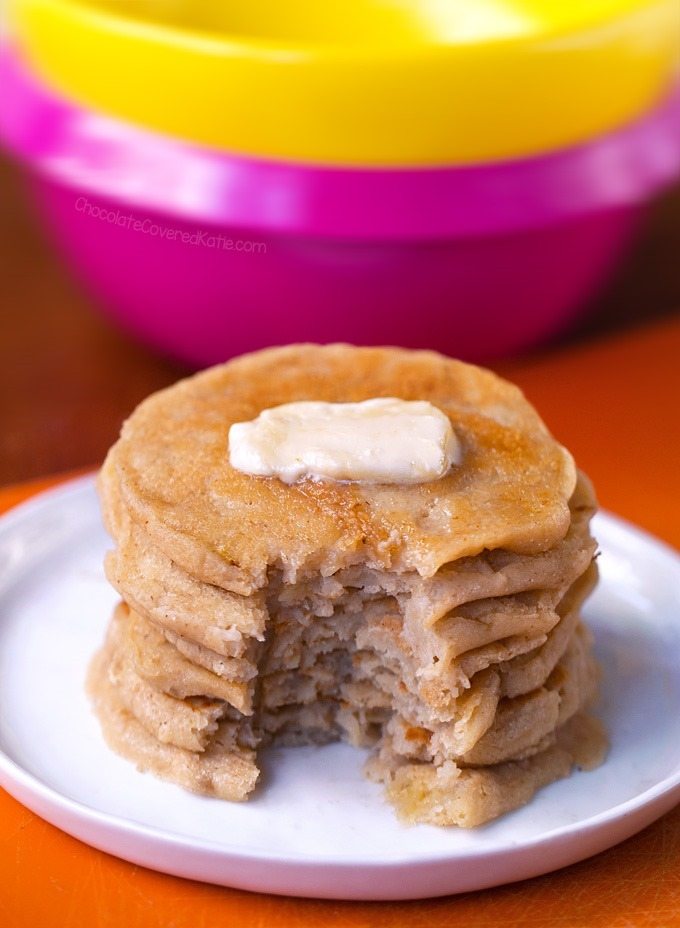 Ingredients
1/2 cup mashed banana or applesauce
1/3 cup milk of choice
1/2 tsp white or cider vinegar
2 tbsp coconut flour
1/3 cup rolled oats, or 1/4 cup oat flour
mini chocolate chips, optional
1/2 tsp baking powder
1/8 tsp salt
Instructions
Grease a nonstick pan. Set aside. If using oats instead of oat flour, process in a blender until fine. Whisk the first three ingredients in a bowl. Stir in remaining ingredients. Set aside for at least 10 minutes, and preheat the oven to 350 F. When the oven reaches 350, turn it down to 250 F, and pour silver-dollar-sized pancakes into the skillet. You want to make small, thin pancakes so they cook evenly. Be sure the skillet is nonstick, as tainless steel doesn't work well here. Place on the oven center rack. Bake 8-10 minutes or until pancake tops are cooked and a spatula easily slides underneath. Re-grease the skillet, pour more pancakes, and repeat – the second batch might need a few extra minutes to bake. With this baking-instead-of-frying pancake method, there's no need to flip, and the pancakes slide off easily! (Note: I've never tried this recipe with a different flour and so recommend making one of my many other pancake recipes if you'd prefer a coconut-free pancake recipe.)
Link Of The Day: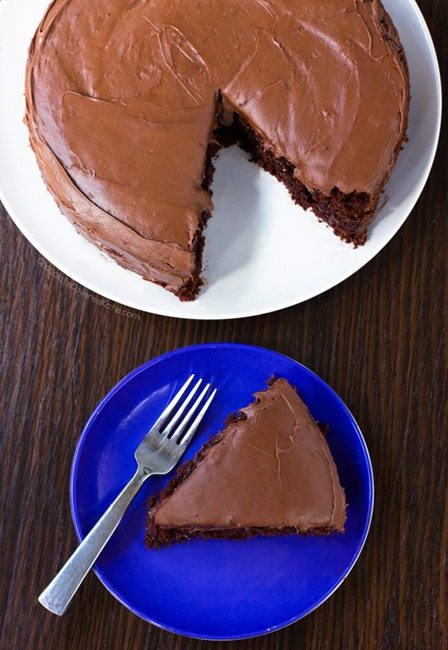 How To Make A Vegan Chocolate Cake