Crispy, smoky, surprisingly addictive, & completely vegan cauliflower bacon.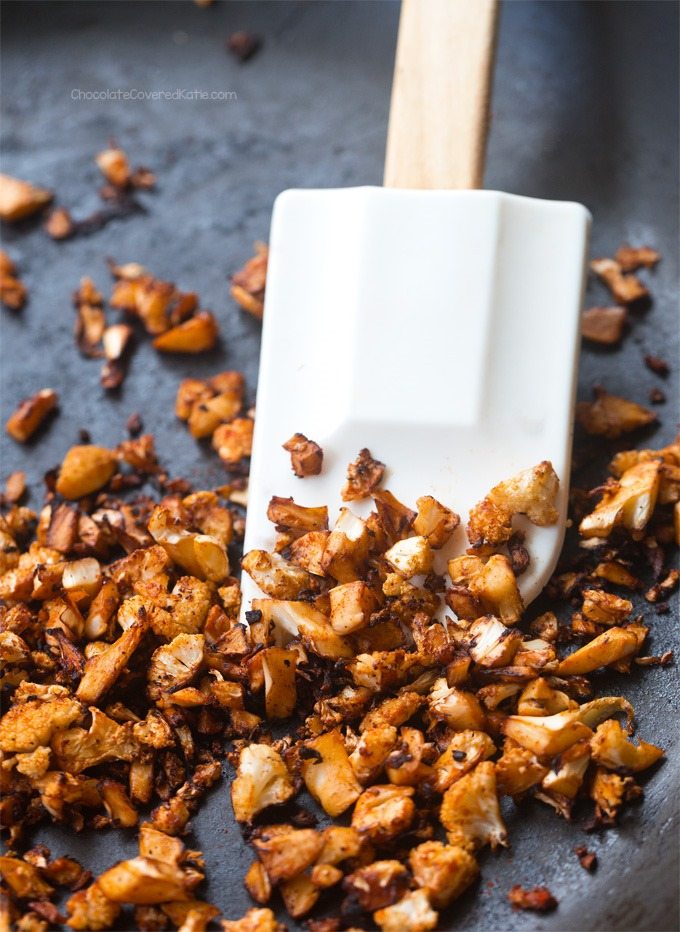 When I first got the idea to make cauliflower bacon, I was shocked to find no one on the internet had done it yet. After all, people have done everything with cauliflower – A few weeks ago, I saw a store selling cauliflower ice cream.
My favorite cauliflower recipe is still this Sticky Sesame Cauliflower.
And I know… bacon lovers are reading this post and thinking, UGH HOW COULD YOU DO THIS TO BACON???
But most commercial brands of bacon bits are actually not real bacon either; they're made up of ingredients such as maltodextrin, caramel color, and FD&C Red 40, whatever that is.
Cauliflower sounds much less scary, and much more delicious! There are recipes out there for eggplant bacon, and mushroom bacon, and tempeh bacon, and carrot bacon, even coconut bacon.
So why not cauliflower bacon?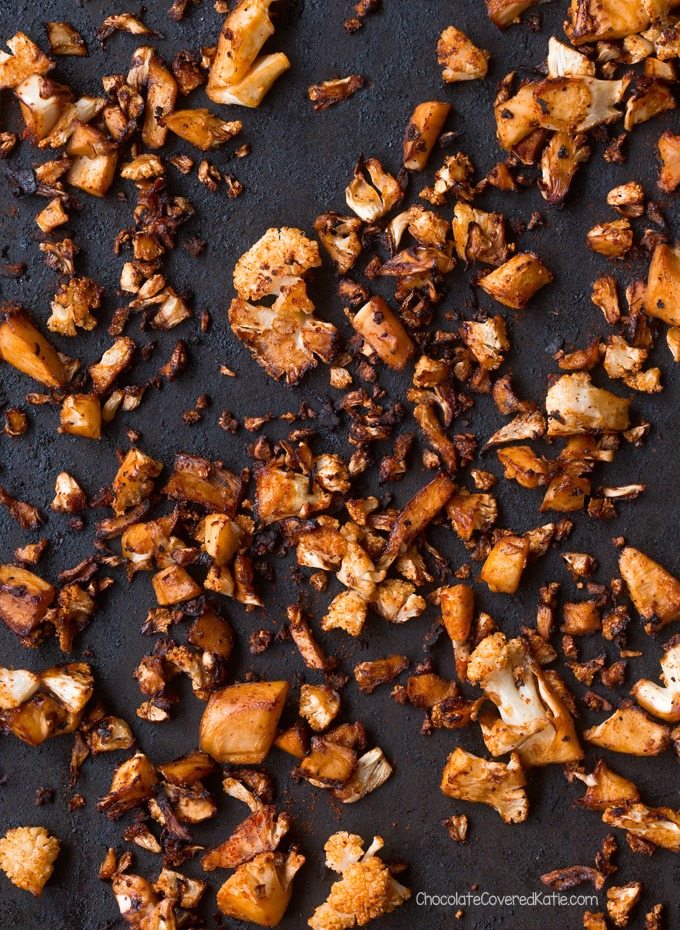 Soon will come the day when someone does kale bacon.
Don't worry; it won't be me.
Even I think that's taking things too far!
Then again, maybe now that I've done cauliflower bacon, I shouldn't be allowed to judge anyone for anything, ever again.
Anyway, the recipe came about after I had a conversation with a friend on how strange it is that we live in a world where bacon (not exactly healthy) and cauliflower (one of the healthiest things you can eat) share the spotlight for trendiest food of the moment.
I jokingly said someone ought to put the two together and really shake things up. My friend said it sounded like a terrible idea… So then of course I had to try it.
Related: Healthy Cauliflower Recipes
(Note: It was only after making the video above that I realized the cauliflower should be baked or fried before adding the seasonings in order to make sure it gets crispy instead of soggy.)
So does this taste exactly like real bacon?
No, of course not! But these cauliflower bacon bits are just as smoky and addictively crispy as real bacon bits and can be used anywhere you'd use commercial bacon bits – sprinkled on salads or baked potatoes, or stirred into Vegan Alfredo to make your own creamy plant-based Carbonara.
They are a more natural and less processed alternative to bacon bits and give you the added benefits of eating a vegetable at the same time.
I know the idea sounds crazy, but just like with the Cauliflower Pizza Crust I didn't trust at first, you never know until you try!


Cauliflower Bacon Bits
Cauliflower Bacon–Yes, Really!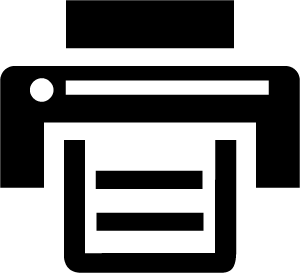 Print This Recipe
[mrp_rating_result show_count="false" show_rich_snippets="false"]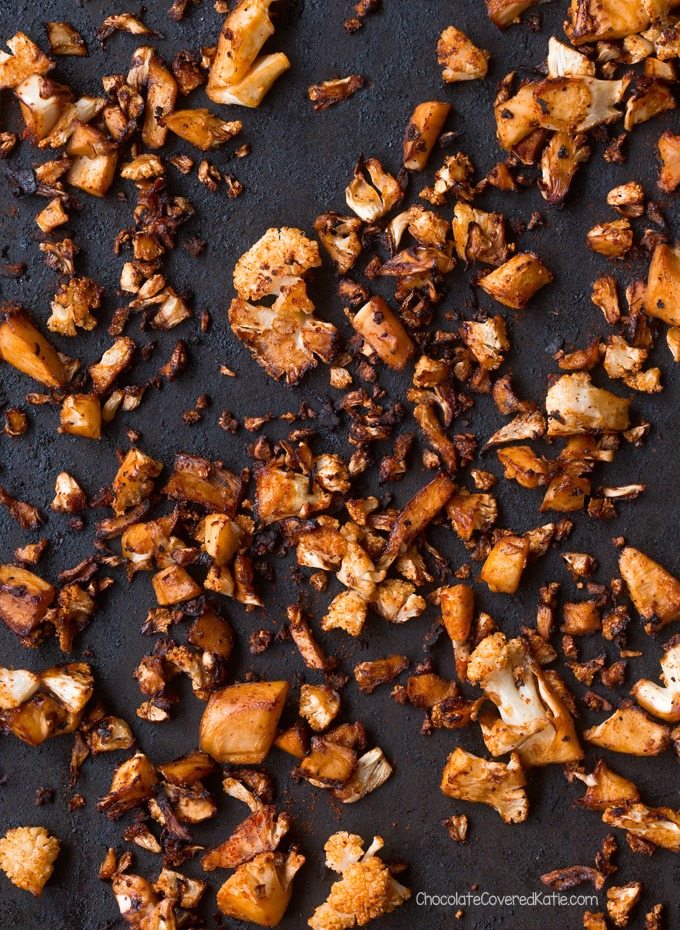 Ingredients
2 cups diced cauliflower
2 tbsp soy sauce (or liquid aminos for soy-free)
4 1/2 tsp liquid smoke
2 1/2 tsp white or cider vinegar
1 1/2 tsp pure maple syrup, or sweetener of choice
2-4 tsp oil
1/2 tsp paprika
Instructions
*Note: I diced the cauliflower by hand (which only took about a minute). When I tried doing it in the food processor, it became too pulverized and turned into a mushy oatmeal texture – not what you want for bacon bits!
Toss the diced cauliflower with the oil. (I haven't tried it without oil so don't know if it would get crispy using spray instead, but please feel free to try.) Either bake or sauté until crispy. Then stir in all other ingredients. Add salt to taste if desired. Use anywhere you would use bacon bits – as mentioned in the post, it's not supposed to taste exactly like bacon; it's just supposed to have a similar smokey flavor that will compliment dishes where you'd normally add bacon bits. Not everyone will be a fan, but I really love them!
More Healthy Cauliflower Recipes: