An alluringly simple sesame noodles recipe that is super quick to make and tastes like Chinese take-out!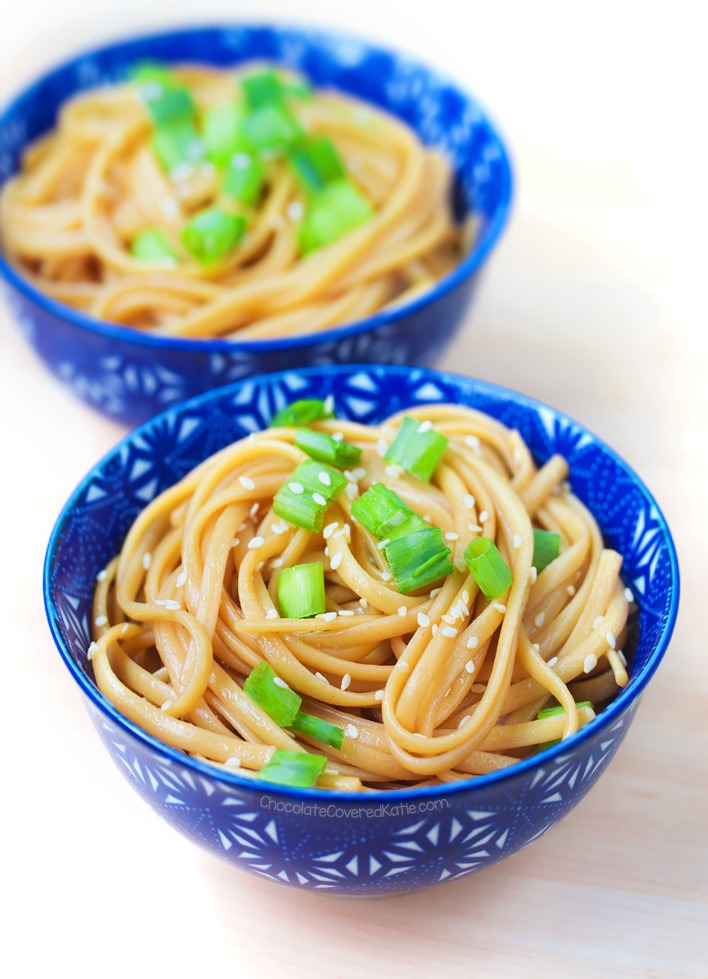 7 Ingredients
Just 15 Minutes
These super easy sesame noodles are a healthy and totally plant-based recipe you can eat hot or cold, for a quick and delicious weeknight meal! The best part about the recipe is that you can easily customize it however you'd like, adding protein or bulking it up with any veggies you have on hand. Sometimes I like to stir a few tbsp of peanut butter into the sauce to change it up, and it's really good that way too!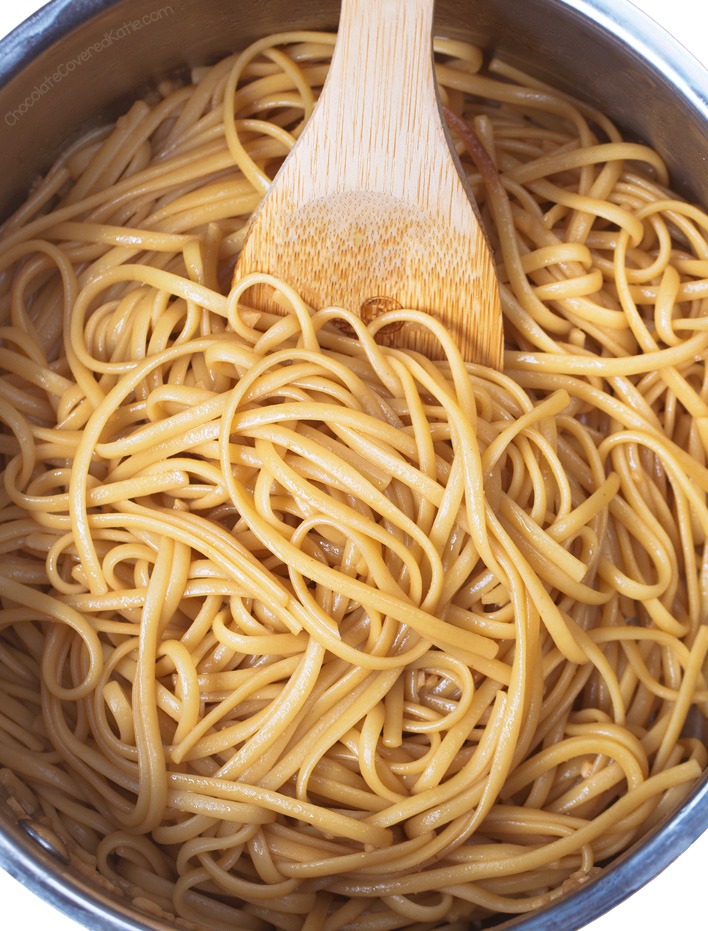 Sesame Noodles Ideas:
Toss in some steamed broccoli
Add chopped carrot or zucchini
Stir in some diced roasted sweet potato
Serve as a main course with a side salad
Make it a meal by adding tofu, beans, or your favorite protein
Don't forget dessert – Try either these Vegan Brownies or Black Bean Brownies!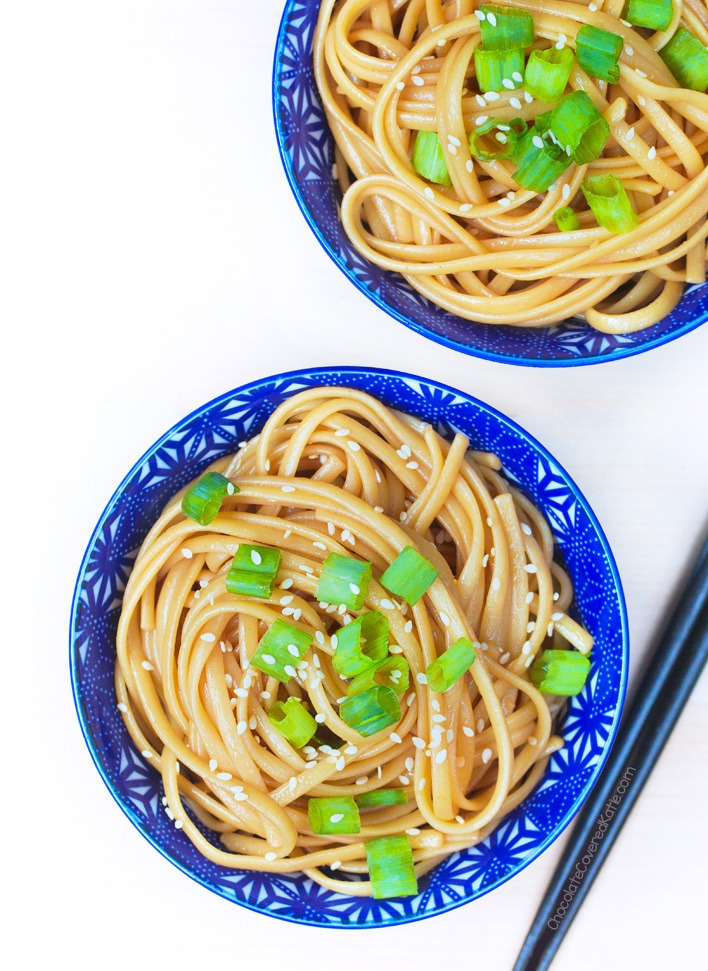 I first made a version of these healthy sesame noodles back in college, on a night when I returned home from class feeling so hungry but finding close to nothing in my fridge.
Being forced to improvise, I cooked up some noodles, tossed them with bottled sesame ginger salad dressing, and called it dinner. It was the start of many more college nights eating hot or cold sesame noodles for dinner. These noodles were like my own version of the ubiquitous packaged ramen popular with so many college students.
Recently I've been making my own homemade sesame ginger dressing instead of buying it at the store, and I was happy to discover that this new dressing on top of noodles is even better than the ones I remember from college. If I'm not eating the vegan sesame noodles as a side dish, I'll usually stir in some veggies and a source of protein, for a healthy one-bowl meal that's easy to make and includes all the facets of a nutritious dinner.


Sesame Noodles
Adapted from Sticky Sesame Cauliflower
Sesame Noodles
Print This Recipe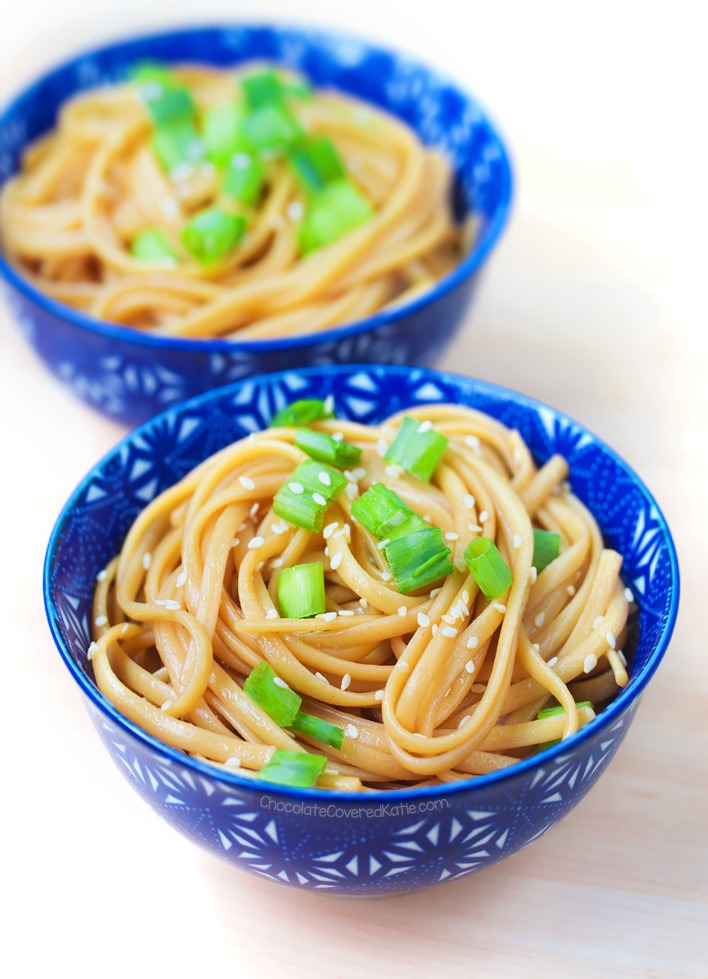 Ingredients
8 oz uncooked noodles of choice
3 tbsp white or rice vinegar
3 tbsp soy sauce or coconut aminos
1 1/2 tbsp toasted sesame oil
2 tbsp sweetener of choice
1 tbsp minced garlic
1/4 tsp ground ginger or 1 tbsp grated
garnish with sliced scallions and sesame seeds
optional sriracha or hot sauce to taste
optional, I sometimes add 2 tbsp peanut butter
optional, feel free to add diced veggies, tofu, or another protein of choice
Instructions
Bring a salted pot of water to a boil, and cook pasta according to package directions. Drain fully but do not rinse. Meanwhile, stir together all remaining ingredients except garnishes. Once pasta is drained, combine everything together. Garnish as desired. Leftovers can be served either hot or cold.
Popular Recipes This Week: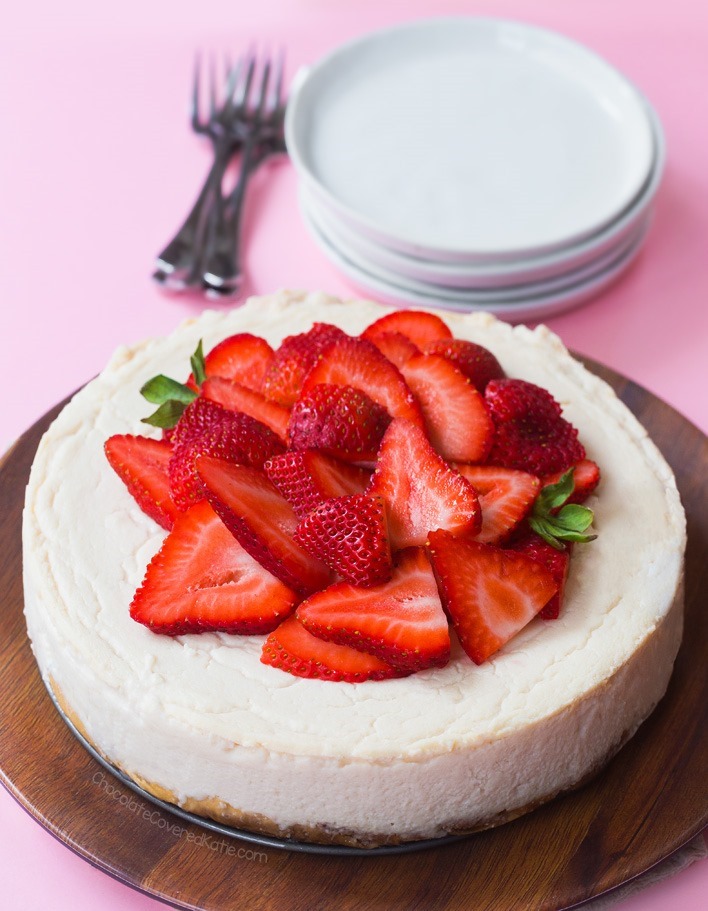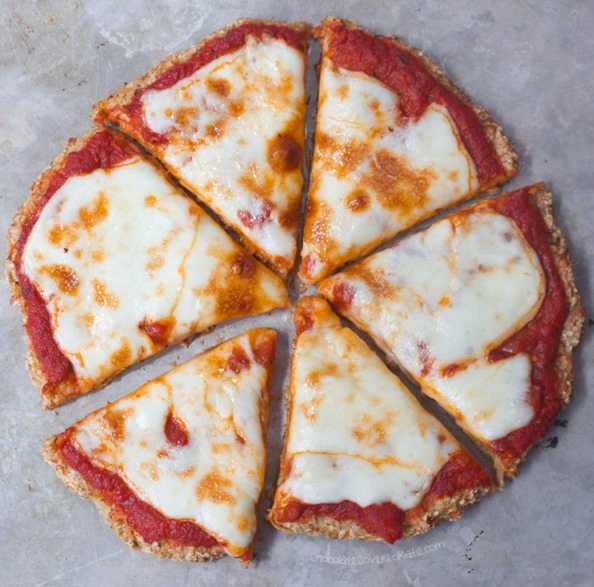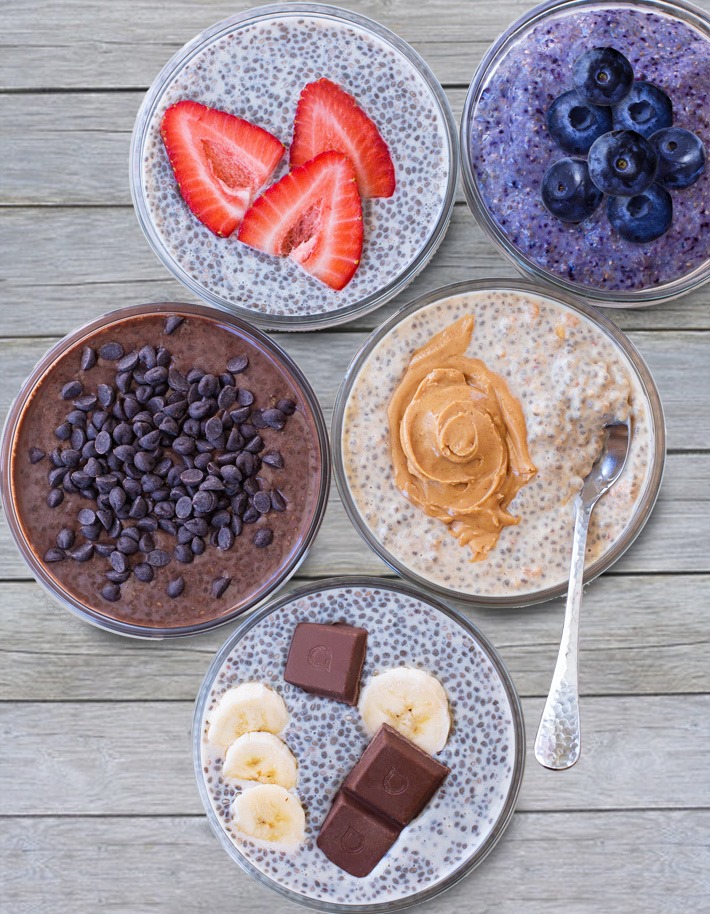 Chia Pudding Recipe – 5 Flavors