This festive and traditional spice cake recipe is the perfect addition to any holiday gathering!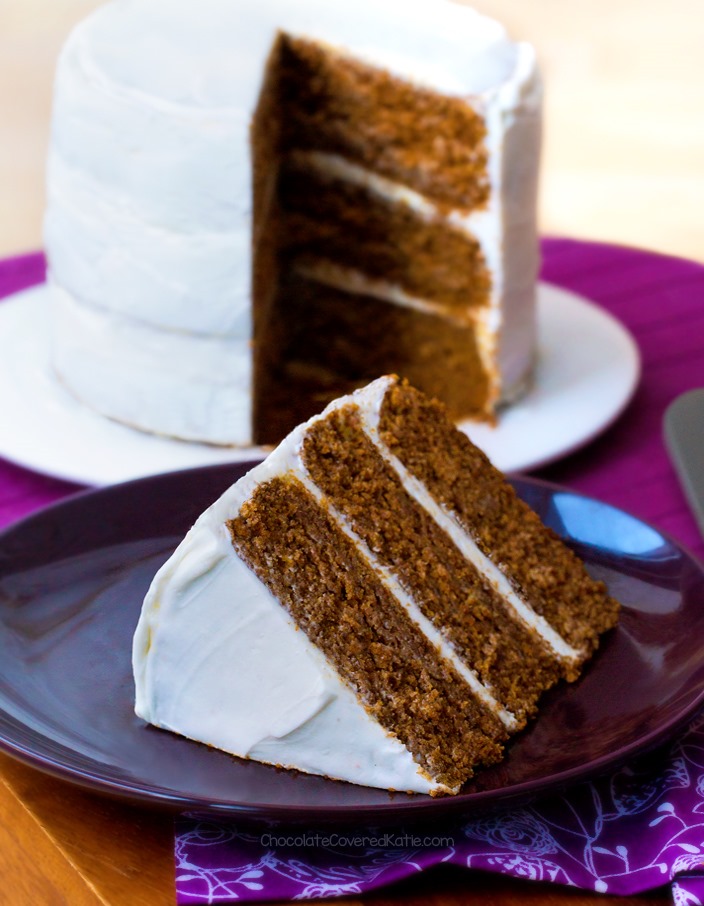 Homemade Spice Cake
Moist, soft, and flavorful, this might just become your new favorite cake recipe.
It's like winter's answer to carrot cake! And this spice cake in particular is super quick and easy to make, with ingredients you might already have in your kitchen – no stand mixer required.
The absolute best part about this old fashioned spice cake is that it will make your entire kitchen smell like a giant gingerbread house!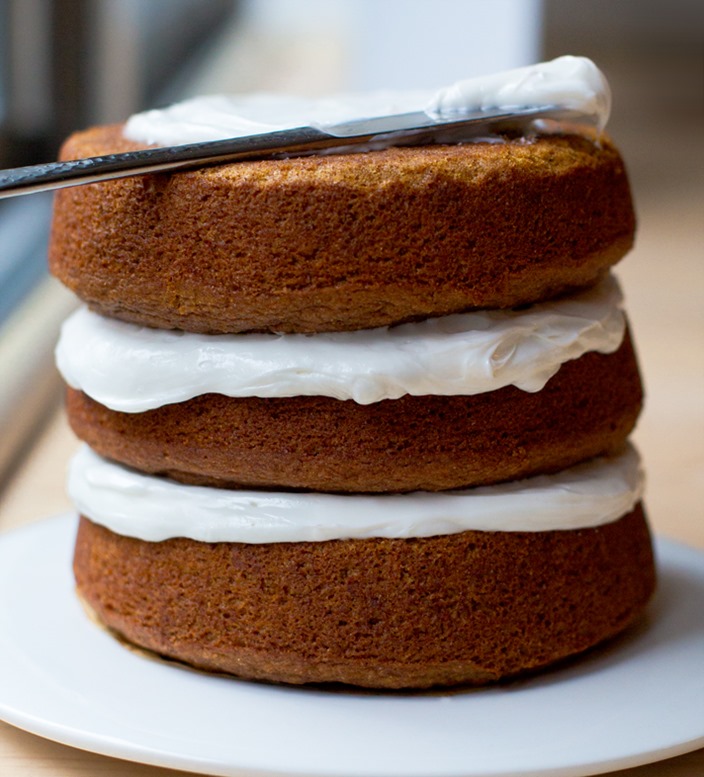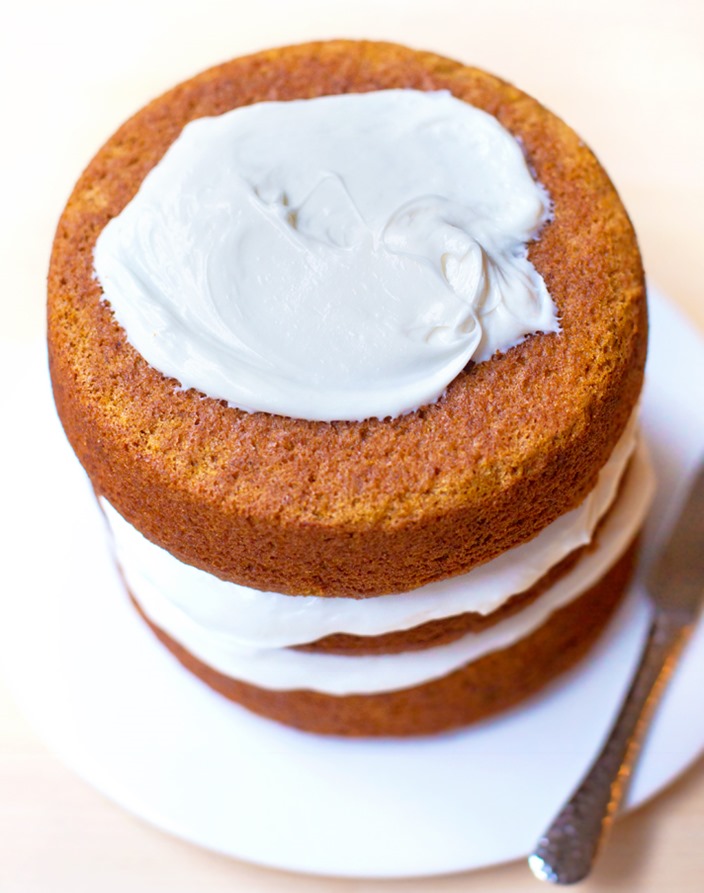 Spice Cake With Cream Cheese Frosting
A basic cream cheese icing recipe is so versatile and always good to have on hand. Below is the one I used on the cake. For vegan cream cheese frosting, simply use vegan brands of cream cheese and butter, available in many regular grocery stores.
12 oz cream cheese
6 oz salted butter
3 cups powdered sugar (or sugar free powdered sugar)
1 1/2 tsp pure vanilla extract
optional sprinkle of cinnamon or a few drops maple extract
Bring cream cheese and butter to room temperature. Beat all ingredients with either an electric mixer or stand mixer (or by hand, which won't be as whipped and fluffy but will still work). If it's too thick, very slowly add a little milk of choice; if too thin, add additional powdered sugar. The recipe makes about 3 cups of frosting.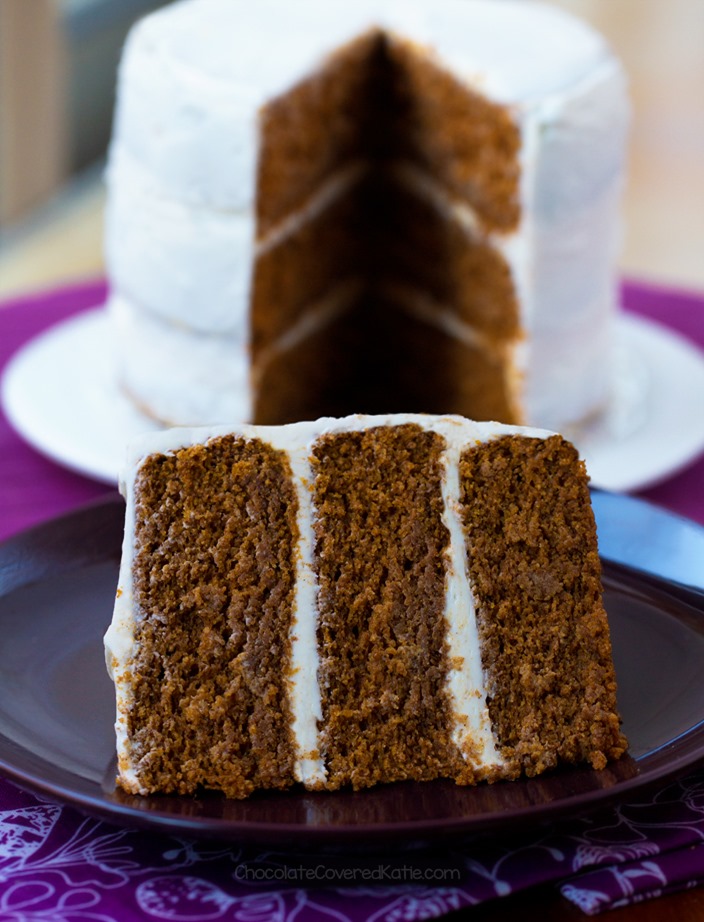 How To Make Spice Cake From Scratch
Step One: Whisk wet ingredients, preheat oven to 350 F, and prepare your baking pans.
Step Two: Stir dry ingredients into wet, and pour into the pans to bake on the oven's center rack.
Step Three: Let cool before inverting, then frost and serve.
Bring it to a fancy party, or eat it in your pajamas, curled up by the fire.
I know a lot of you find it helpful to see unedited iphone pictures of recipes, so here are some unedited photos of the cake when I made it for a brunch.
The recipe is incredibly versatile – You can make a three-layer cake, two-layer cake, or bake it in a 9×13 pan for a healthy snack cake that's perfect for packing into lunchboxes or serving—either frosted or unadorned—as a light after-dinner dessert.
The moist and tender spice cake has incredible holiday flavor, packed with applesauce, pumpkin, cinnamon, cloves, ginger, nutmeg, and allspice. If you want to give the cake a healthy vitamin A boost, feel free to substitute carrot juice for the milk of choice – you won't be able to tell at all!


Spice Cake
Adapted from these Pumpkin Cupcakes
Spice Cake – With Cream Cheese Frosting!
Print This Recipe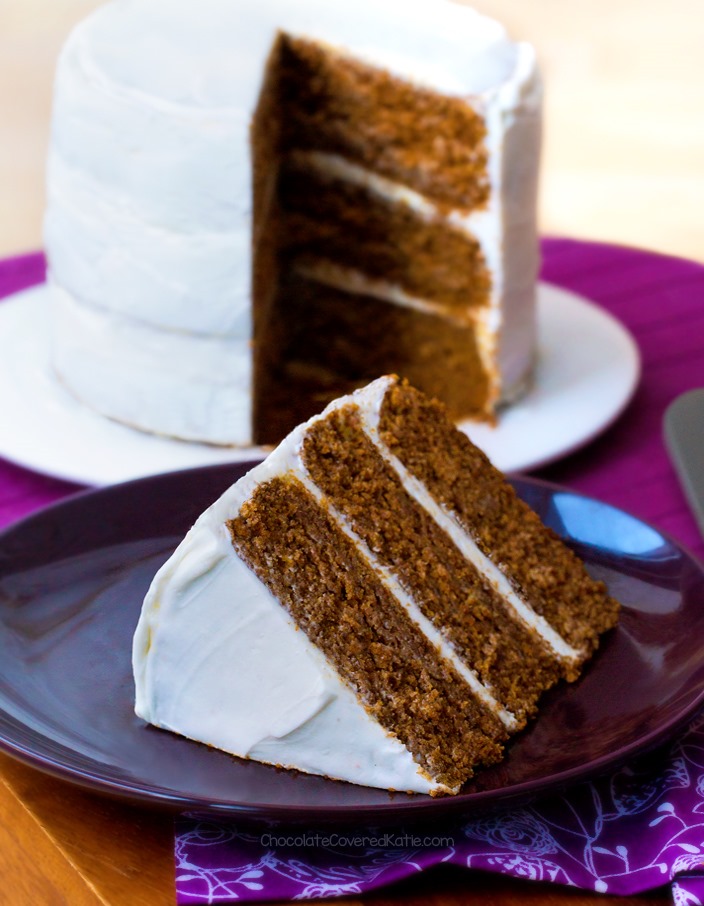 Ingredients
1/2 cup applesauce
1/2 cup sweet potato or pumpkin puree
3/4 cup milk of choice or carrot juice
1/3 cup oil
1 1/2 tbsp pure vanilla extract
1 1/2 tbsp white or cider vinegar
2 cups spelt or white flour
1 cup sugar or Sucanat Organic Sugar
1 tbsp cinnamon
1 tsp ginger
1/2 tsp nutmeg
1/2 tsp allspice
1/4 tsp cloves
1 tsp each: baking soda and baking powder
1 1/8 tsp salt
optional, 1/2 cup raisins
Instructions
Whisk first 6 ingredients in a large bowl. Preheat oven to 350 F. Line pans with parchment – you can bake the cake in one 9×13, two 8-inch, or either two or three 6-inch pans. Stir all remaining ingredients in a second bowl, then stir into the wet ingredients to form a batter. Pour into the pans, and bake on the center rack 27 minutes or until a toothpick inserted into the center of the cakes comes out clean. Let cool completely. If desired, frost with coconut butter or your favorite frosting (such as the recipe included earlier in this post). You need about 2 1/2 to 3 cups.
More Favorite Holiday Desserts: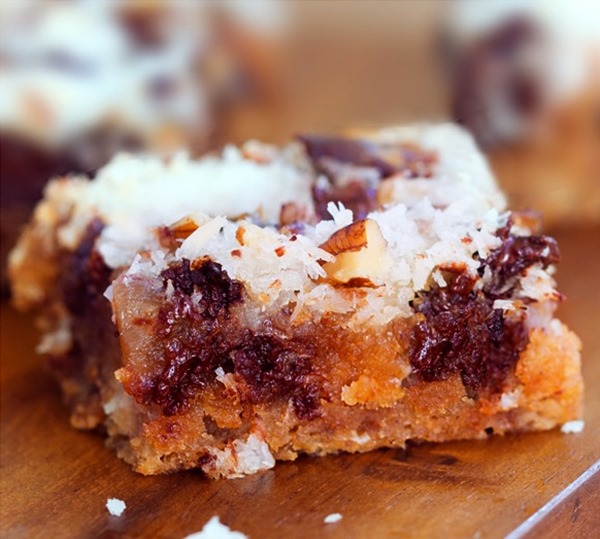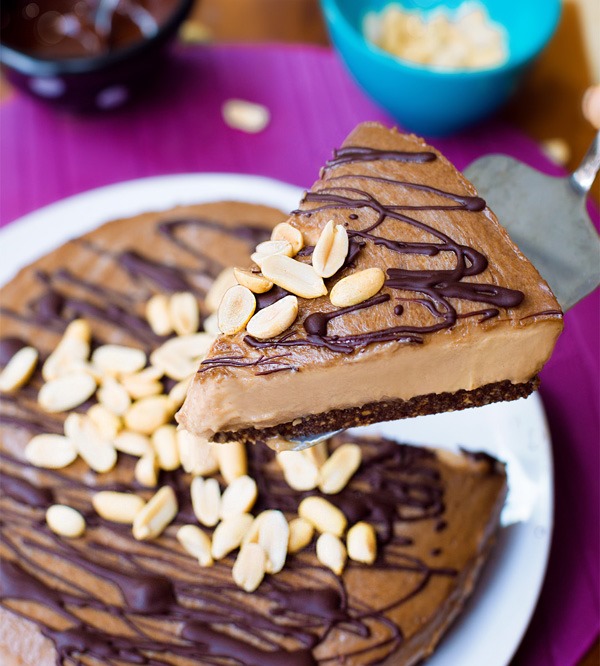 Peanut Butter Pie – 5 Ingredients