These chocolate banana breakfast cookies are easy to make and perfect for breakfast or a healthy snack.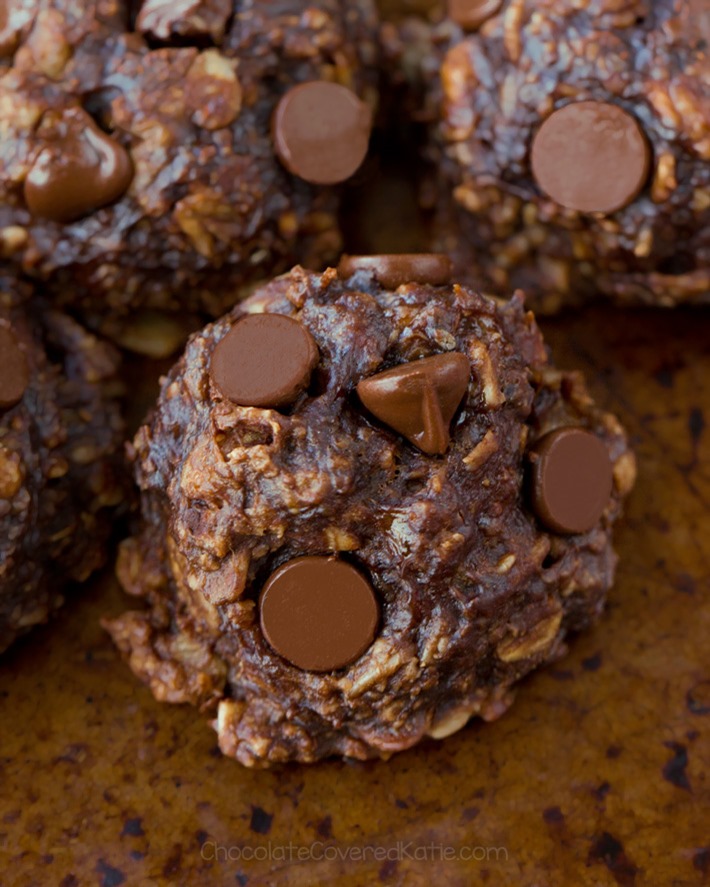 You need just 6 ingredients:
Rolled Oats
Cocoa Powder
Bananas
Nut Butter
Pinch Salt
Vanilla Extract
Leftover Bananas? Make Banana Ice Cream – 10 Recipes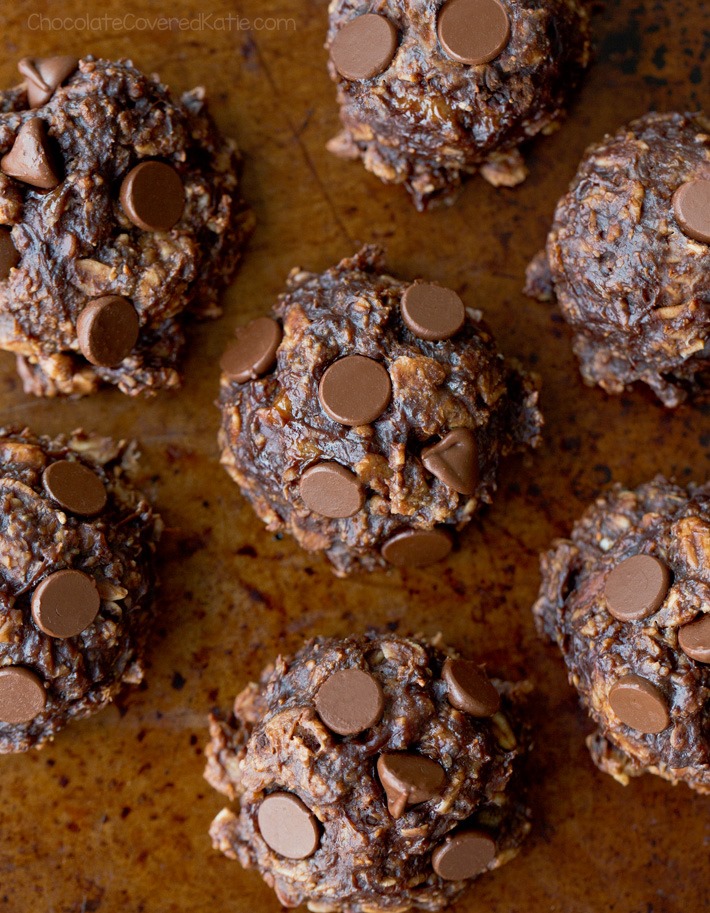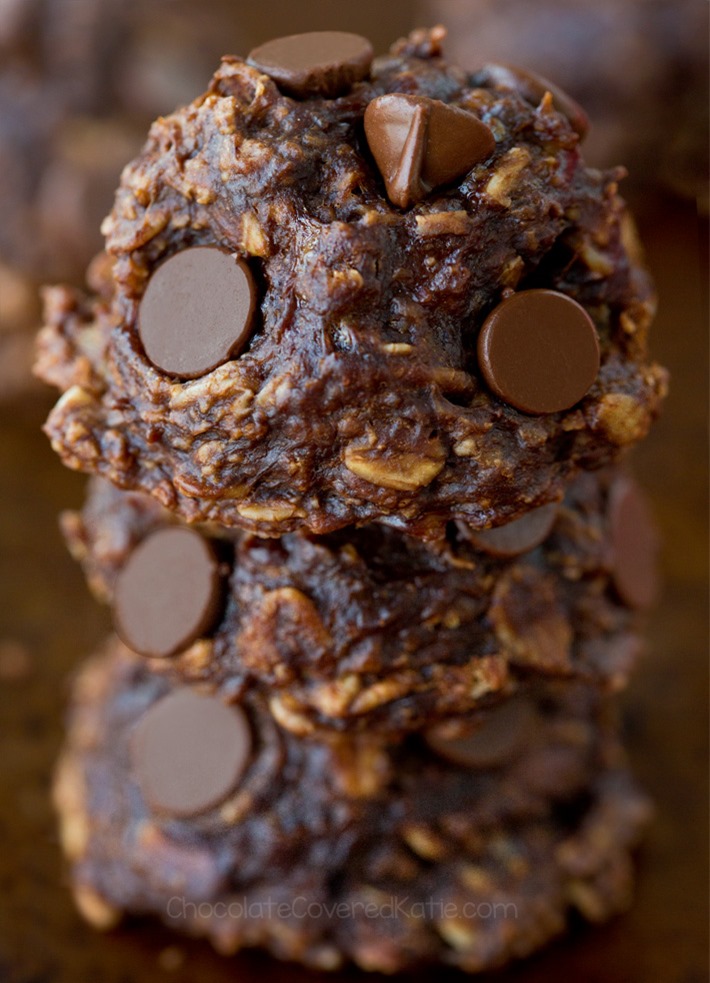 But do they taste healthy???
They do, in a good way. The soft and fudgy cookies are like little chocolate banana muffins in cookie form, and each naturally sweetened treat (no added sugar) is filled with rich chocolate and wholesome oatmeal.
However, I wouldn't recommend bringing the cookies to a party or serving them to anyone who isn't really into healthy desserts.
If you're looking for a good recipe for those occasions, I highly recommend either of the following: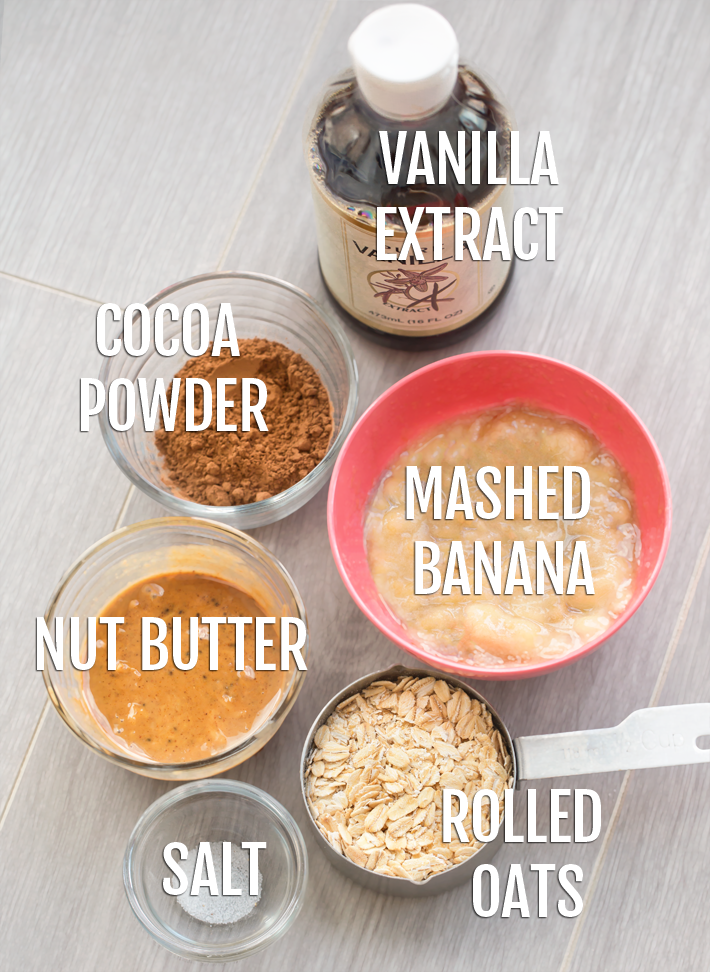 The recipe was adapted from my original breakfast cookies.
And the cookies can be baked or no-bake – it's completely your choice!
Not just for breakfast, these are also great to pack in a school lunchbox or serve as a quick and nutritious afternoon snack.
*If you need a keto no-bake snack, try these Fat Bombs.
(Above: Watch the video how to make the chocolate breakfast cookies)

I also made a quick video of the recipe, to show just how easy they are to prepare.
Feel free to add some chocolate chips, shredded coconut, raisins, chopped walnuts or hazelnuts (nutella breakfast cookies??), or anything else that sounds good to you.


Chocolate Banana Breakfast Cookies
Also Try This Chocolate Banana Snack Cake
Chocolate Banana Breakfast Cookies
Print This Recipe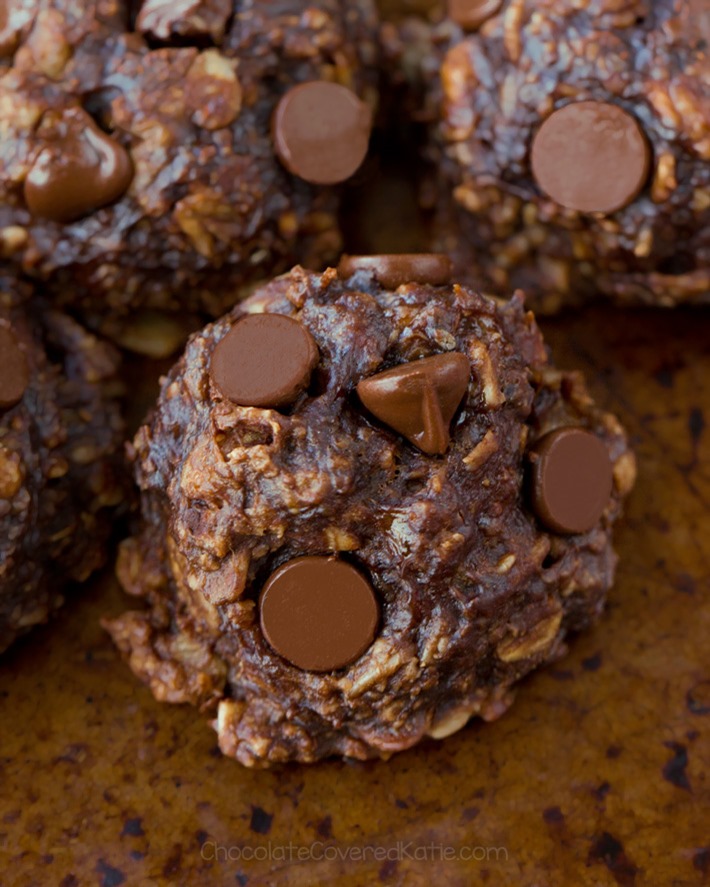 Ingredients
1/2 cup rolled or quick oats
2 tbsp cocoa powder
pinch salt
1/2 cup mashed banana (for banana-free, make these Chocolate No Bake Cookies)
1/4 cup peanut butter or allergy-friendly sub
1/2 tsp pure vanilla extract
optional add-ins, such as mini chocolate chips, shredded coconut, raisins, chopped walnuts, etc.
Instructions
*For the no-bake version, I like using softened coconut butter because the cookies will be firmer, but any nut butter or allergy-friendly sub can be used.
If baking, start by preheating the oven to 325 F. Stir together all ingredients, then scoop onto a greased tray. I used a mini cookie scoop. You can flatten the cookie balls if desired. Either chill until firm, or bake 10 minutes and then let cool another 10 before trying to remove from the tray.
More Healthy Breakfast Recipes: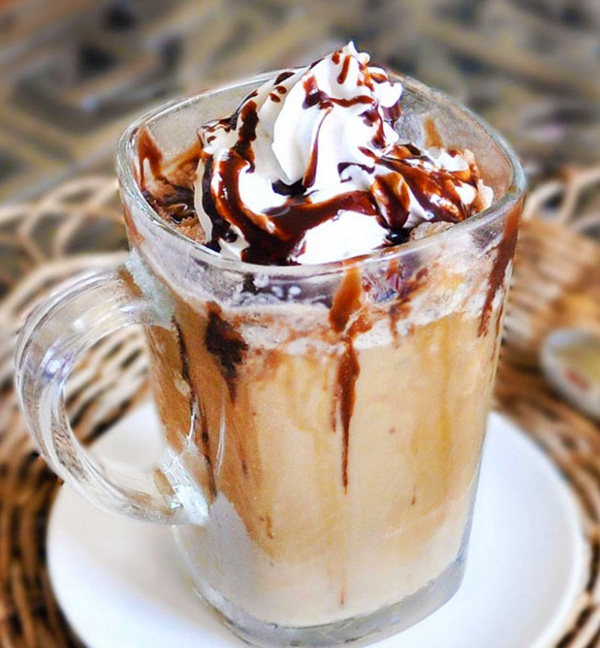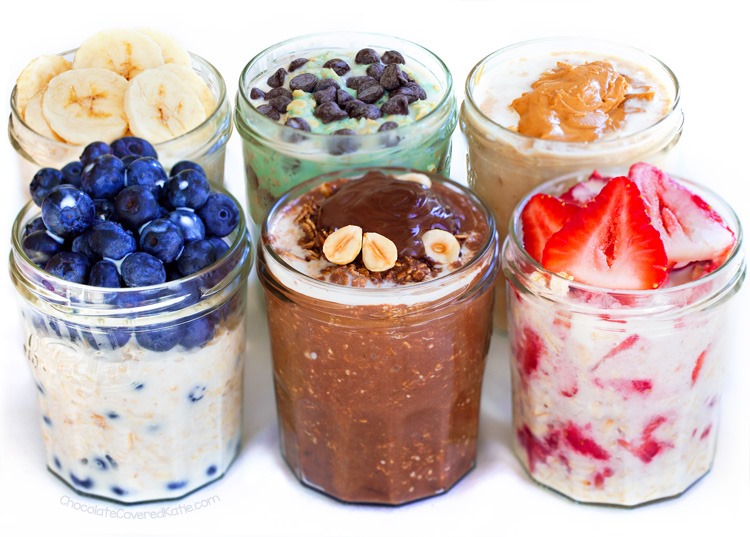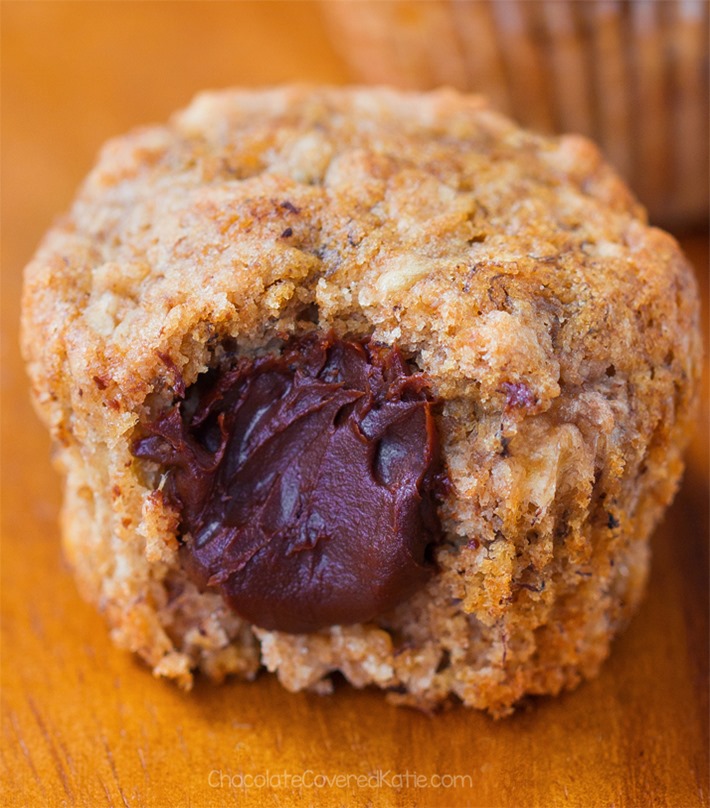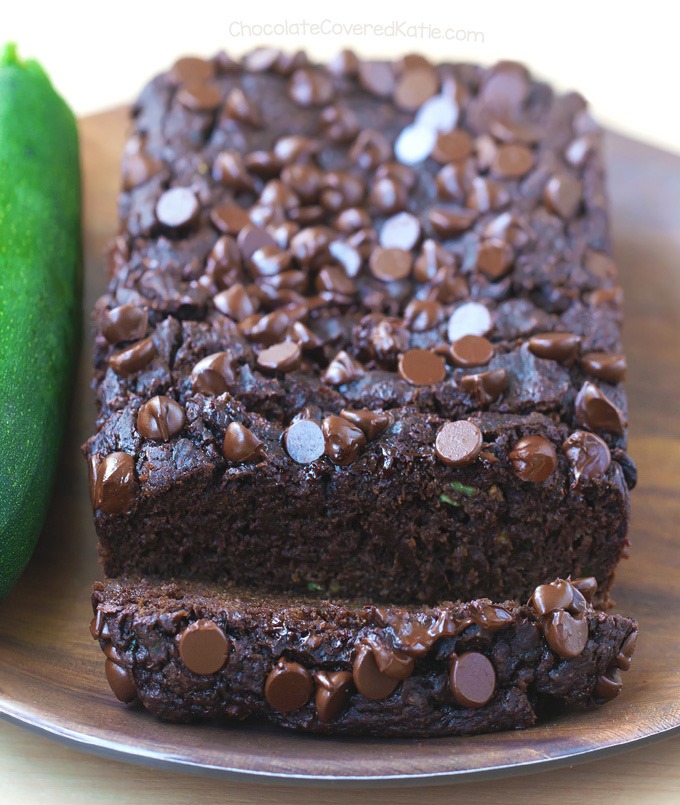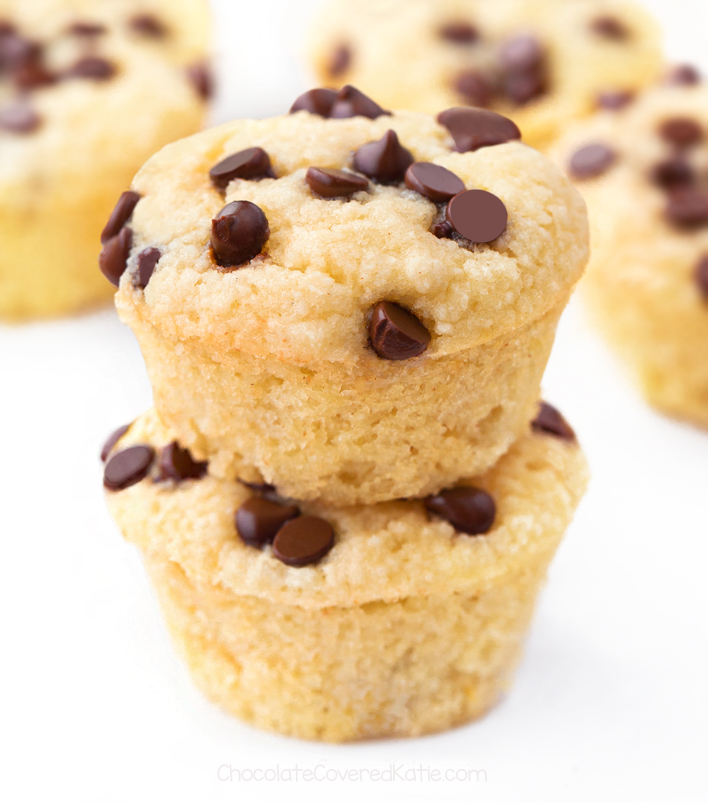 Keto Muffins – 6 Ingredients