A super easy and delicious copycat frappuccino recipe you can make at home, with just 5 minutes and a blender!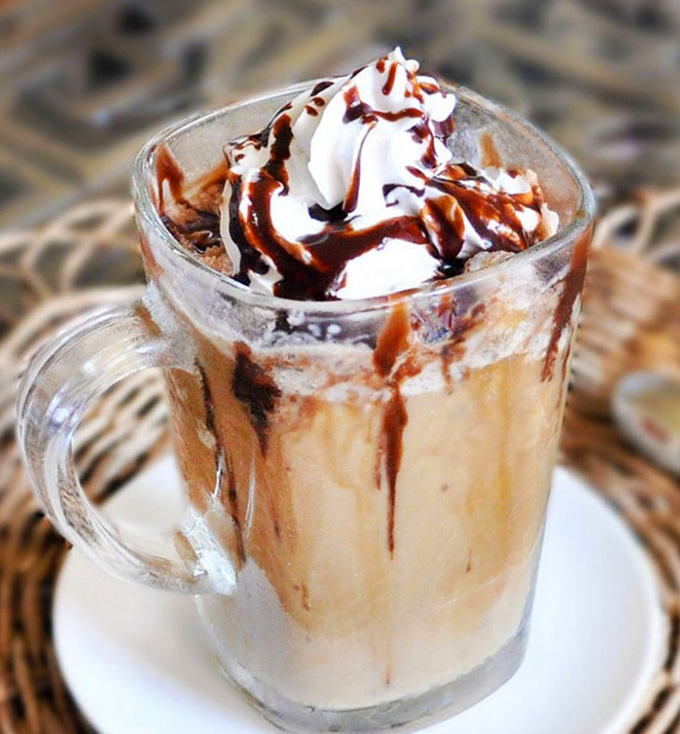 Homemade Coffee Shop Drinks
In almost no time, this creamy frosted coffee drink can be all yours.
And you get full control of how much sugar to add.
No artificial flavors, no xanthan gum, and no preservatives.
Over the years, so many readers have written in to say the same thing: that this homemade version really does taste just as good as the original, even without the artificial ingredients. These homemade frappuccinos do not taste healthy at all!
You May Also Like: Vegan Chocolate Chip Cookies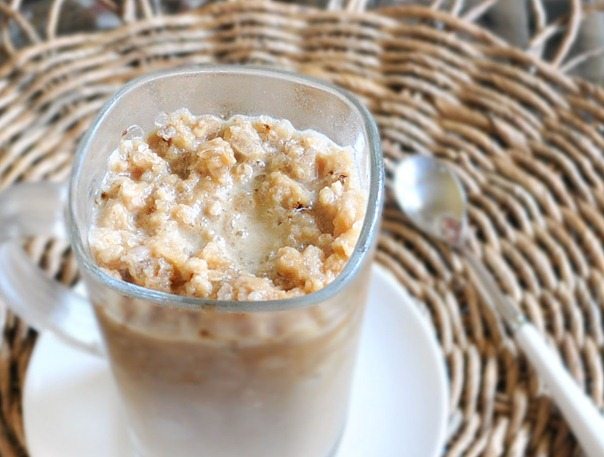 Another benefit to making your own frozen coffee drinks at home is the lower price.
One single Starbucks Frappucccino can cost as much as $5.25, which adds up pretty quickly.
Depending on the type of milk and sweetener you use, this homemade frappuccino can make more than seven drinks for just about three dollars total!
The recipe can be vegan, gluten free, soy free, dairy free, sugar free, nut free, and keto friendly.
Trending Right Now: Brownie In A Mug Recipe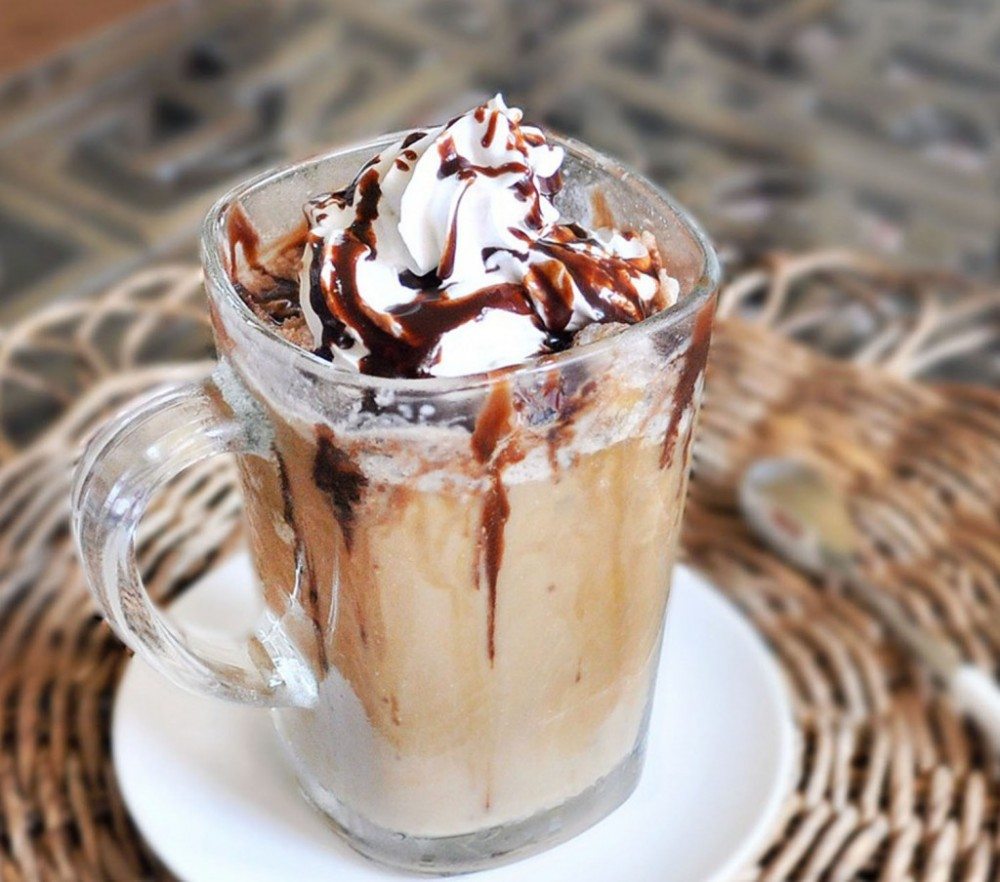 How To Make Your Own Frappuccino Flavors
Salted Caramel Frappuccino: Add a spoonful of caramel sauce–such as this Coconut Caramel–to the base recipe, or add a swirl on top after blending.
Mocha Frappuccino: Add 3 tbsp cocoa powder to the base recipe before blending.
Java Chip Frappuccino: Blend in a handful of chocolate chips or Sugar Free Chocolate Chips along with the other ingredients in the base recipe.
Pumpkin Frappuccino: Blend 1/2 cup pumpkin puree and 1/4 tsp cinnamon or pumpkin pie spice into the base. Don't forget the whipped cream!
Can you think of any other flavors I should try?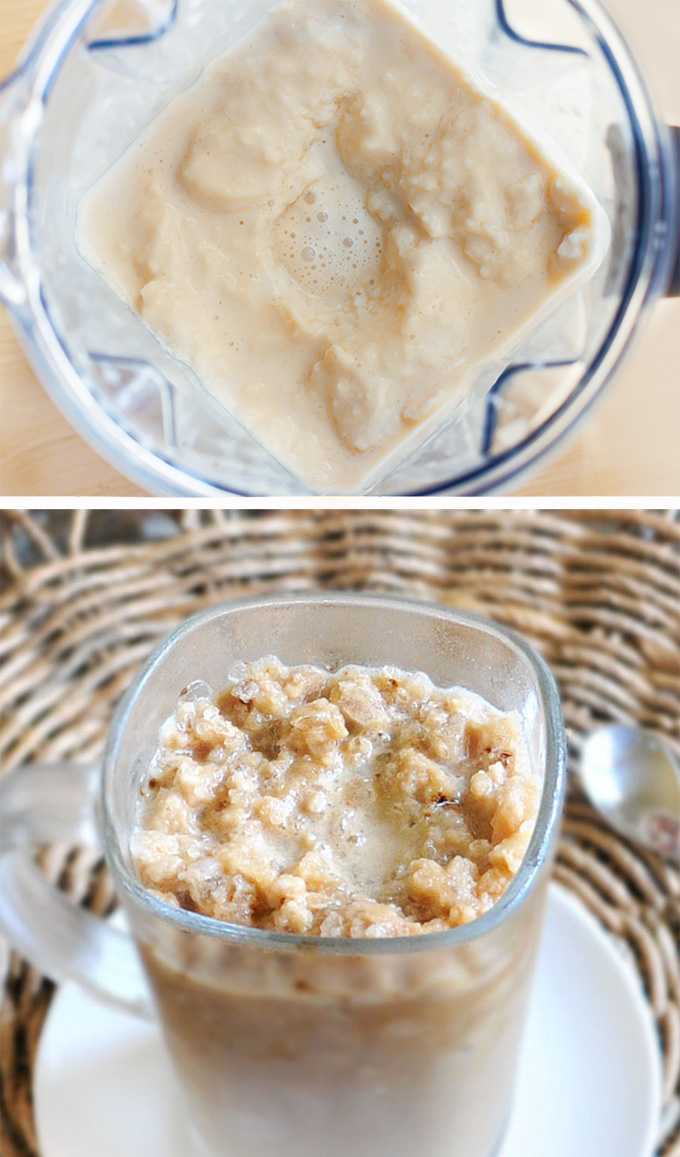 A few healthy breakfast recipes to go with your coffee frappuccino: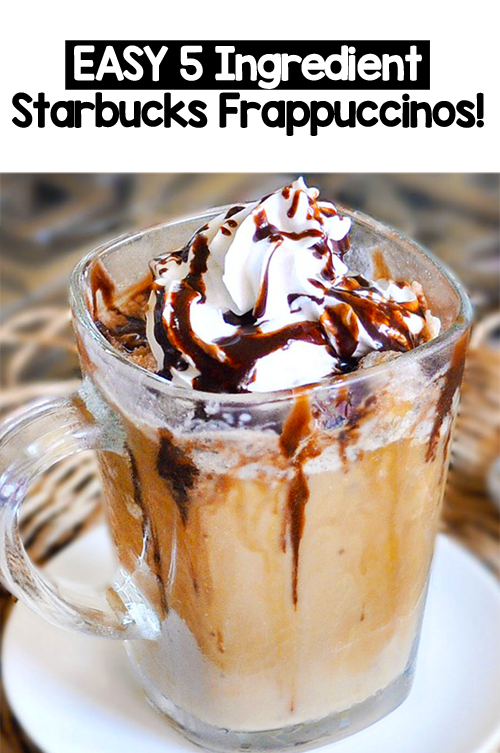 Frappuccino Recipe
Frappuccino Recipe
Print This Recipe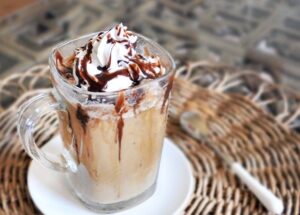 Ingredients
2 cups milk of choice
1/2 tsp pure vanilla extract
2 tsp regular or decaf instant coffee, such as this one
1/16 tsp salt
sweetener of choice, such as 3 tbsp sugar or stevia to taste
Instructions
Whisk ingredients together. Freeze in shallow containers or an ice cube tray (I used this ice cube tray). Once frozen, pop the blocks out. Thaw until just soft enough for your blender to be able to handle it. Blend until desired slushiness is reached. Add extra sweetener if needed, but do not add ice, because it would dilute the flavor. Feel free to add cocoa, cinnamon, berries, chai, banana, or other flavors if you wish. (More flavor ideas are listed earlier in the post.) And don't forget to leave a review if you try it!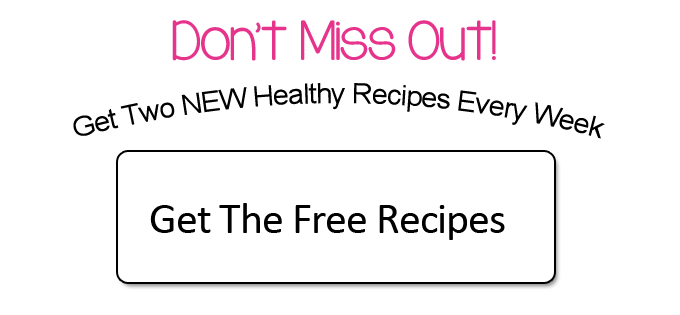 Popular Recipes This Week: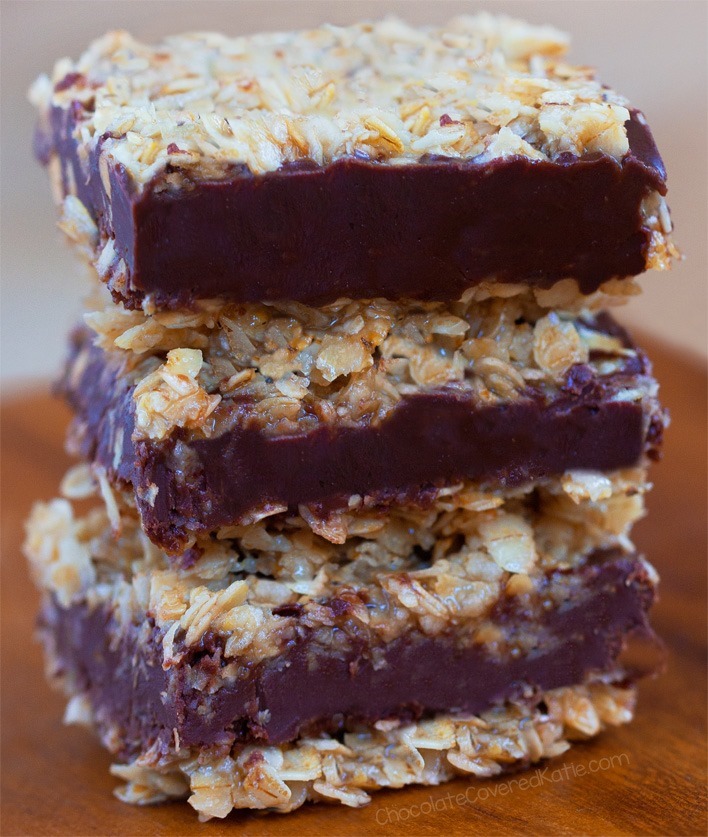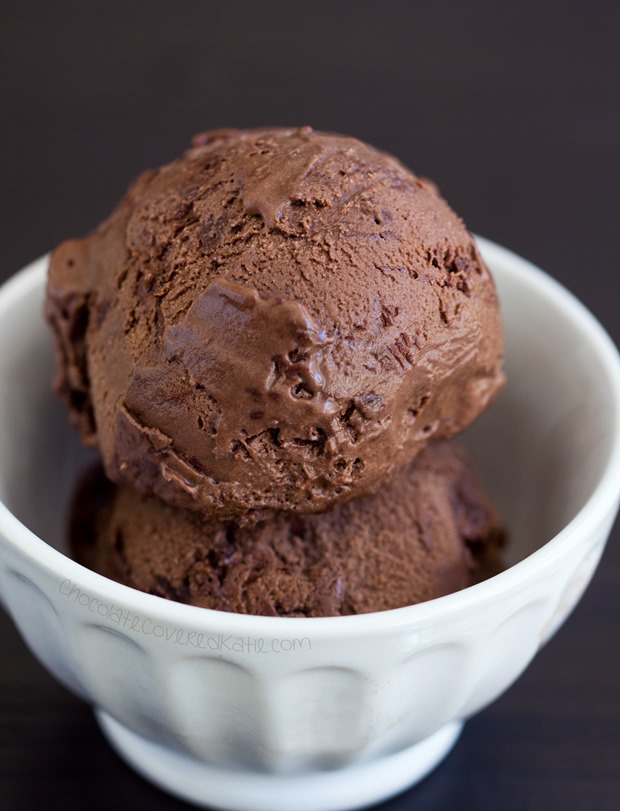 Chocolate Peanut Butter Nice Cream
(20 Breakfast Meal Prep Ideas)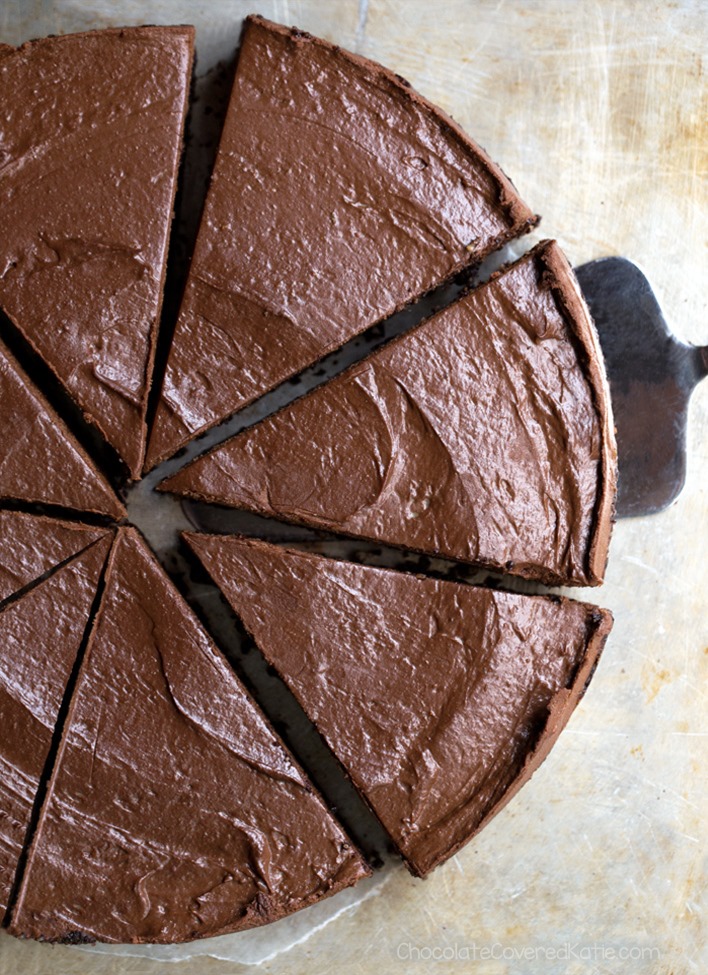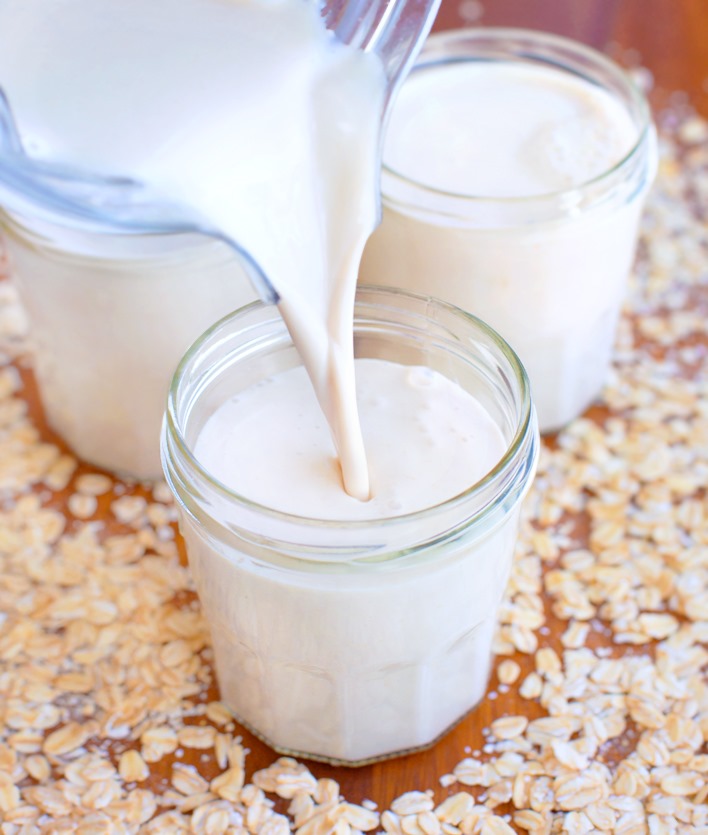 Oat Milk – Everything You Need To Know