To everyone who lamented their lack of Vita-Mixes: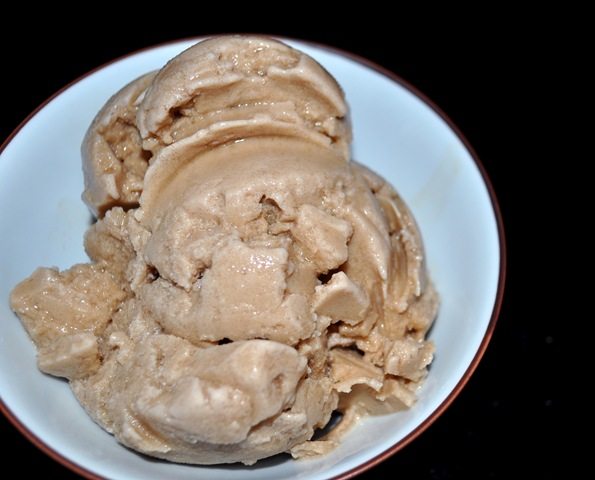 Most of yesterday's Vita-Mix Ice Cream tips are just as useful for regular blenders or food processors! So you don't have to be left out in the cold; you, too, can get cold inside, with vegan ice cream! Ice cream such as the one below:
3 Ingredient Coffee Ice Cream
(Serves 1)
1 cup milk of choice  (You can use creamer or canned coconut milk if you want a creamier ice cream)
1 tsp instant coffee (such as Mount Hagan brand)
Sweetener of choice, to taste
optional: 1/4 tsp vanilla extract
In a cup, mix the coffee powder and sweetener into the milk. Pour into an ice cube tray or shallow container. Freeze. Blend in your Vita-Mix, blender, or food processor, and scoop out with an ice cream scoop. (It's much more ice-cream–like if you have a Vita.) Optional: add chocolate chips.