Not just any raw cheesecake, either.
Raw Banana Split Cheesecake with a hot chocolate crust!
Don't let the long name fool you; this "cheesecake" could not be easier–or quicker–to make!
Raw Banana Split Cheesecake
(If you want a traditional-sized cake, double the recipe)
1 cup raw cashews (120g)
1/2 tsp pure vanilla extract
1/2 a medium banana
1 tsp lemon juice
scant 1/8 tsp salt
1 tbsp water
Sugar of choice to taste OR 15-20

vanilla stevia drops

Optional: you can add cocoa powder for a chocolate cheesecake!! Or, take a cue from reader, Valerie, and replace the lemon juice with lime for raw key lime pie!
Soak the cashews in water overnight, then drain completely. Pat dry. Blend everything very, very well in a Vita-mix or comparable high-speed blender (20 seconds to a minute, or even more if you want a super-creamy cheesecake). You can eat it now, or you can put it in the freezer for later.  Frozen, it'll keep for weeks, and it thaws perfectly.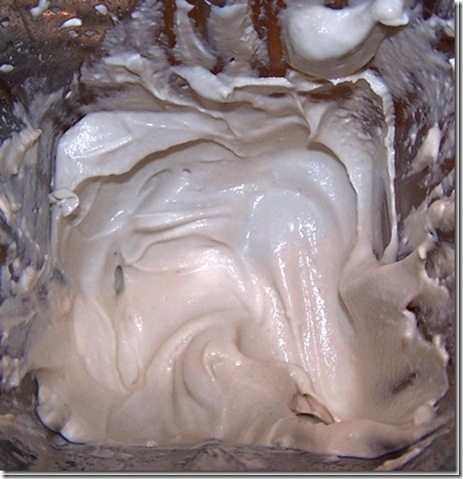 Edit: Check out my other raw cheesecake: Secret Veggie Cheesecake.
As the title suggests, it packs in a veggie serving… but I swear you can't taste it! 😉