Thanks to many of your blog posts, I learned that last week was National Eating Disorder Awareness Week. You had some great, insightful posts on intuitive eating and on celebrating our bodies for the amazing things they enable us to do.
When one thinks of eating disorders, anorexia, bulimia, and compulsive overeating come to mind. But in this post, I want to highlight another eating disorder, because I feel it's the one to which we healthy-living bloggers and readers can probably most relate:
Orthorexia Nervosa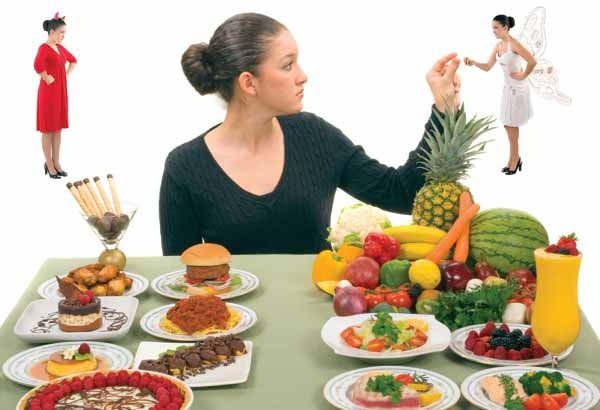 Orthorexia Nervosa is characterized by an excessive focus on eating healthy foods. Basically, its sufferers start out with a simple desire to live a healthy lifestyle, but they become so preoccupied with eating healthily that it becomes an unhealthy obsession.
Unlike with anorexia, orthorexics don't necessarily think they're fat. Their underlying motivation, therefore, is not to be thin or lose weight, but to be "pure." However, with such restrictive diets, they can become just as malnourished as anorexics. People suffering might avoid certain foods, such as non-organic foods, cooked foods, or processed foods. (Feel free to click over to the following post for more about my thoughts on processed foods.)
This doesn't mean that every vegan, raw foodist, or person who strives to eat a healthy diet has orthorexia. It's only when the healthy diet becomes an obsession; when a person spends hours planning out his/her "perfect" diet, calculating nutrients, preparing everything in a very specific way (and not letting anyone else prepare his/her food), that one can be seen to have a problem.
People suffering from orthorexia may display some of the following signs:
Feeling virtuous about what they eat, but not enjoying their food much
Continually cutting foods from their diet
Experiencing a reduced quality of life or social isolation because their diet makes it difficult for them to eat anywhere but at home
Feeling critical of, or superior to, others who do not eat as healthily they do
Skipping foods they once enjoyed in order to eat the "right" foods
Choosing to eat foods based solely on nutritional value, instead of eating what they're craving
Feeling guilt or self-loathing when they stray from their diet
Feeling in total control when they eat the "correct" diet
I can definitely see myself, if not careful, displaying some of the other orthorexic tendencies, like feeling critical or looking down on certain foods, such as white bread, white pasta, and white rice, deeming them "valueless." Does having one of the characteristics mean I have orthorexia?
No, of course not.
But I do have to remind myself that just because it's white bread does not mean it's worthless. After all, a food is so much more than its numerical nutritional value. The French have been eating white bread for years, the Japanese eat white rice, the Italians enjoy white pasta… and so on.
Sure, it's great to eat a healthy diet 90% of the time, mostly choosing whole-grains over white ones. But honestly, a little nutritionally valueless piece of white-flour-white-sugar cake every now and then is not going to hurt you. It's not something you should feel guilty about, but something to be enjoyed! And the enjoyment you can get out of eating it will boost your mental (and thus physical) health! My great-grandma ate processed foods, drank coffee, and—as an Italian—loved her daily servings of white pasta. But one thing my great-grandma did NOT invite into her life was stress. She lived well into her 90s.
There's a lesson to be learned here: Stress and guilt are much more detrimental to one's health than eating a few refined grains every now and then. In the end, "Orthorexia Nervosa" is just a label. Whether you fit that label or not, we can all probably benefit from the reminder that food is only one component to a healthy life. Eat what your body truly craves, exercise (but not excessively), feed your soul, and–above all–try to stress as little as possible. Such is the way to a healthy life.  (Sounds like something Confucius would say!)
What are your thoughts on all of this?