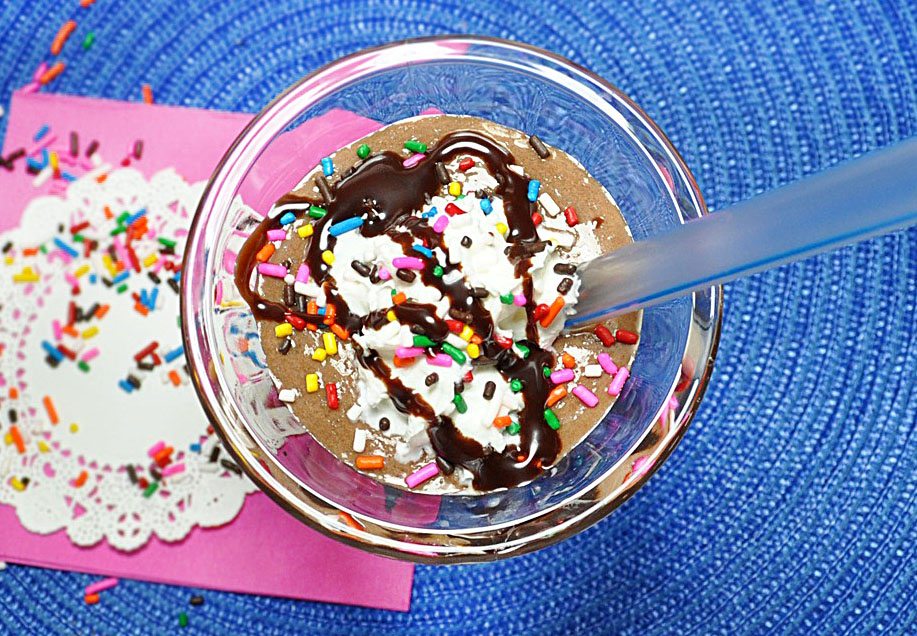 Recently, I met a new friend, named Erika. This girl did not believe healthy food can taste naughty.
She hadn't yet heard of the CC Diet philosophy.
Naturally, I felt it was my duty to introduce her. But for Erika's grave situation, a plain cake-batter shake just wouldn't suffice. I needed to bring out the big guns. Or rather, the chocolate.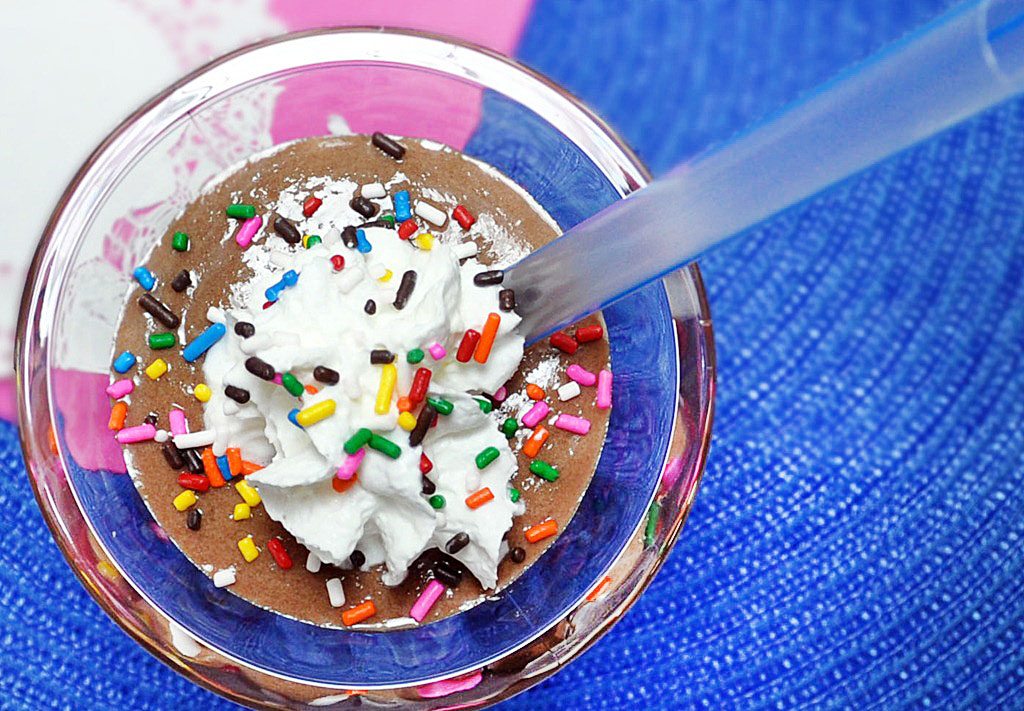 Chocolate Cake-Batter Shake
(It's healthy and sugar-free!)
1 frozen, large banana, as ripe as possible
1/2 tsp pure vanilla extract
1-2 tbsp coconut butter
1/2 to 2/3 cup milk of choice (I used 200g almond milk) (For an extremely rich, "ice cream"-like shake, try coconut milk. Also, use more or less, depending on desired thickness.)
1-2 tbsp cocoa powder (or protein powder)
For a more cake-like flavor, you can add a very scant 1/8 tsp butter extract. But I opted to leave this out of the recipe, as butter extract isn't exactly raw! (It is, however, vegan. I emailed Wilton.) Or maybe even use a little melted vegan butter?
Optional: handfuls of sprinkles
Blend everything together in your Vita-Mix or blender. Add some sprinkles, pre-blending, and throw some more on top! If, like me, you prefer smoothies in a bowl, just reduce the milk.
Or add a little xantham/guar gum, like with the Mint-Chocolate Milkshake.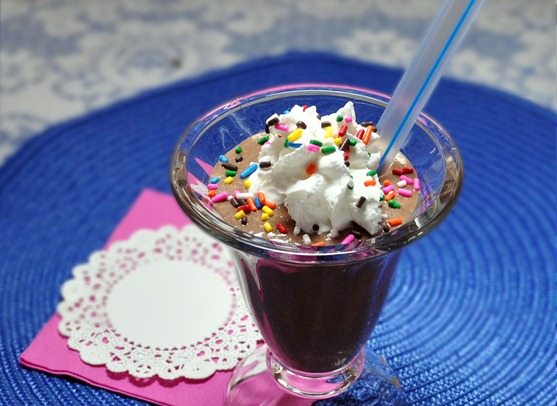 If you want to un-rawify it, throw in some of the mix for Healthy Chocolate Cake.
(Well, technically you've already un-rawified it with the sprinkles. But you can easily choose to leave them out if you want a 100%-raw shake.)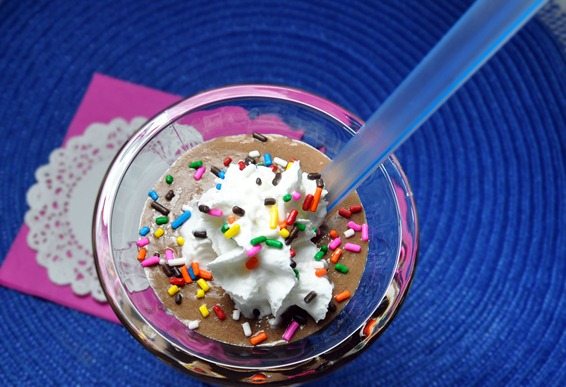 Erika loved the milkshake!
So of course, I invited her over tomorrow, for…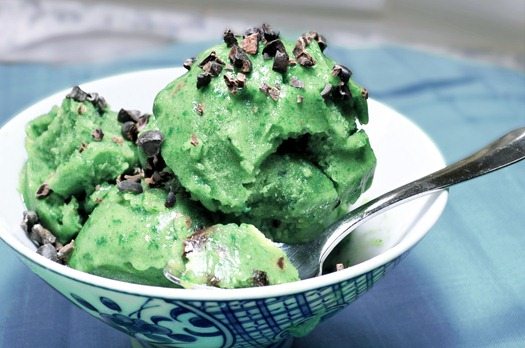 Just kidding! I won't push my luck. She might not be ready for that yet.
Know someone who hates healthy food?
Have you ever tried to prove to him/her that it can taste good?
How did it go? I've had a lot of success getting people on board with the whole "healthy is naughty" thing. Fudge Baby recipes work especially well, like the Raw Thin Mint Brownies.
But sometimes (especially with guys) a person is subconsciously biased against the food before even tasting it. (This is why I often won't tell someone a food is healthy until after he/she admits to liking it!)