But before snack, we probably ought to have dinner.
Everyone knows you're supposed to finish all your veggies before you get dessert, right? (Did y'all ever have "backwards days"? My sister and I used to get so excited whenever our mom would declare a backwards day where we could eat dessert before dinner.)
As dinnertime approached yesterday, I didn't know what to make, but I did know there were a boatload of veggies to use up in the fridge. Normally, when that happens, it means some sort of stir fry is in order. And seeing that one of the veggies in need of eating was a can of Libby's pumpkin, here's what I made:
Besides the obvious pumpkin and spices called for in the recipe, my stir fry also had asparagus, onion, yellow squash, fresh garlic, and zucchini. I love this stir fry because it's basically like a deconstructed stuffed winter squash. I threw my veggies over some bulgur, because Katie *hearts* bulgur.
But you don't care, do you? No, you don't care one bit. You're only interested in the peanut butter dessert I mentioned earlier. So let's get to that, shall we?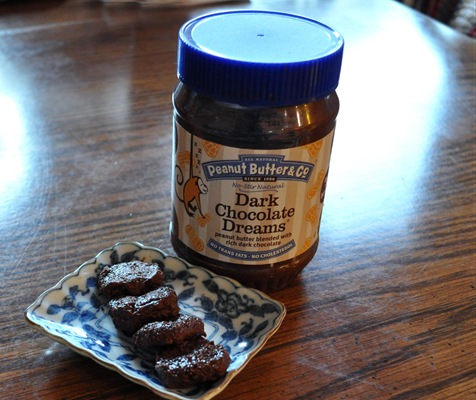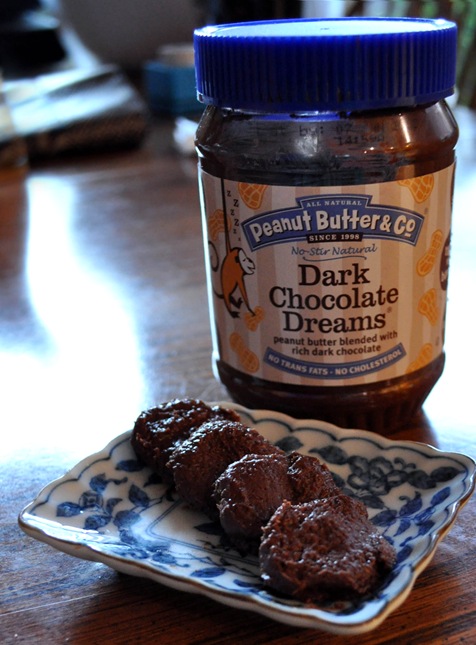 It'd be an understatement to say I've been obsessed with Coconut Butter Melties.
Our recent love affair goes way past obsession. (Is there a word for "more than obsessed"?) And last night, as I made more melties, I wondered, "Hey, why couldn't I make these with peanut butter? Or any nut butter, for that matter?" So out came the Dark Chocolate Dreams and peanut butter melties were born! For the melties in the photos, I decided to simply shape them with my hands, forgoing the chocolate molds, to stress the fact that you do not need any sort of special equipment to make these things.
The Peanut Butter Melties are made just like the Coconut Melties, except they need to be frozen longer. If using ice cube trays or chocolate molds, you'll know they're cold enough when they slide easily out.
.