Remember middle school, when "going out" with someone meant his dad would drive him to meet you—and your mom—at the movies?
Today I was thinking back to middle school, the time when girls discover that whole "boys have cooties" thing is a lie. My mind wandered through first crushes to first kisses to first dates.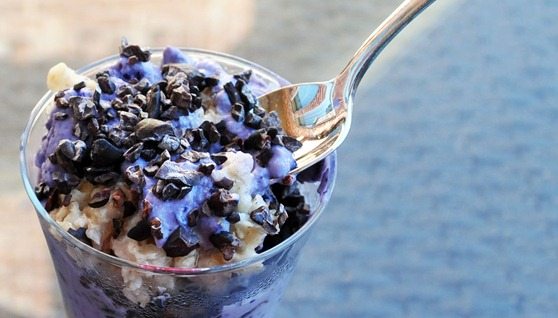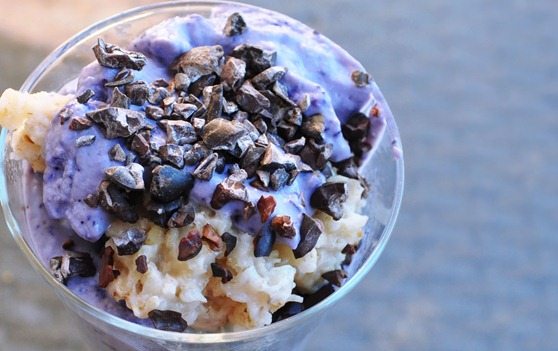 After my run, I extended the love-on-the-brain theme into breakfast: with a Lavender love potion parfait. The cream is my Healthy Whipped Cream blended with blueberries; lavender refers only to the color, not the taste.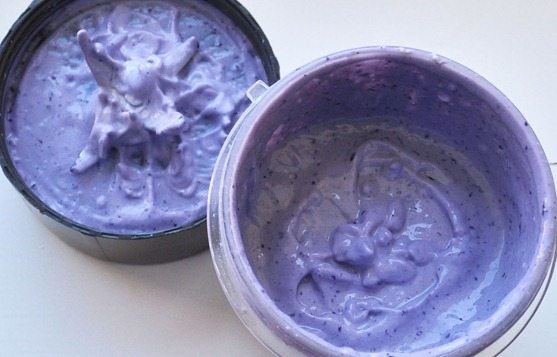 Soy Free Lavender Cream
(Makes 1 1/2 cups: one Katie-sized serving!)
sweetener of choice
1/16th tsp salt
handful blueberries
scant 2 1/2 tbsp water (20g)
3 drops coconut extract, optional but recommended
1/2 serving agar base (recipe linked below)
Instructions: First, make up the agar base. When it's cooled, put 1/2 of it in a blender (or Magic Bullet) with all the other ingredients and blend away.  Whip very well. I like to put it in the freezer for a few minutes prior to eating, so it's super-cold.
See original cream post for Nutrition Information.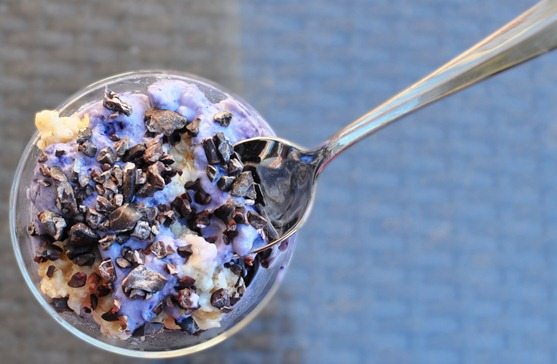 For the parfait, I simply layered cooked oatmeal, cacao nibs, and the cream.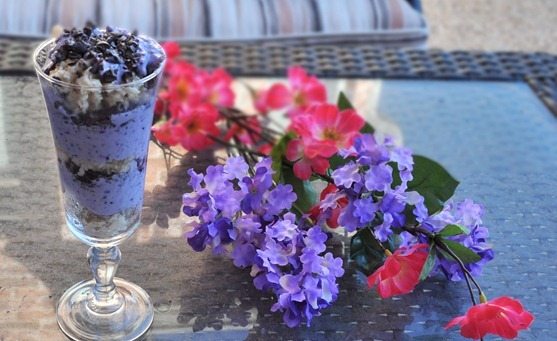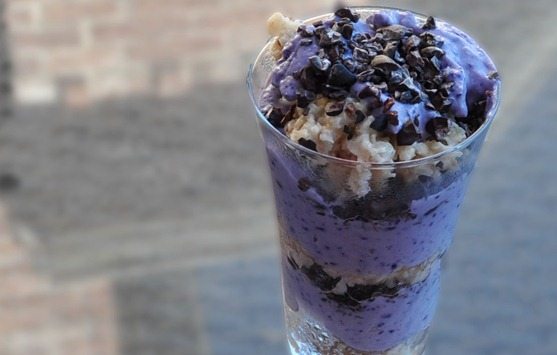 Question of the Day:
Do you remember your first kiss?
I am sorry to say, mine was not "Hollywood movie" romantic. Actually it was mortifying! I was in 7th grade, at a friend's birthday party.
A bunch of us were sitting in her backyard, including my boyfriend at the time. Suddenly, everyone starts chanting, "Kiss kiss kiss!" Because so few of my friends were in relationships at such a young age, they decided that others' relationships were their business; it was like Gossip Girl. Ugh. Anyway, the guy leans in, and I get all nervous. I scream, "Don't kiss me, I have taco breath!" :-?Mortifying with a capital M. (But in the end, he kissed me anyway lol.)