Or halve the recipe if you're single.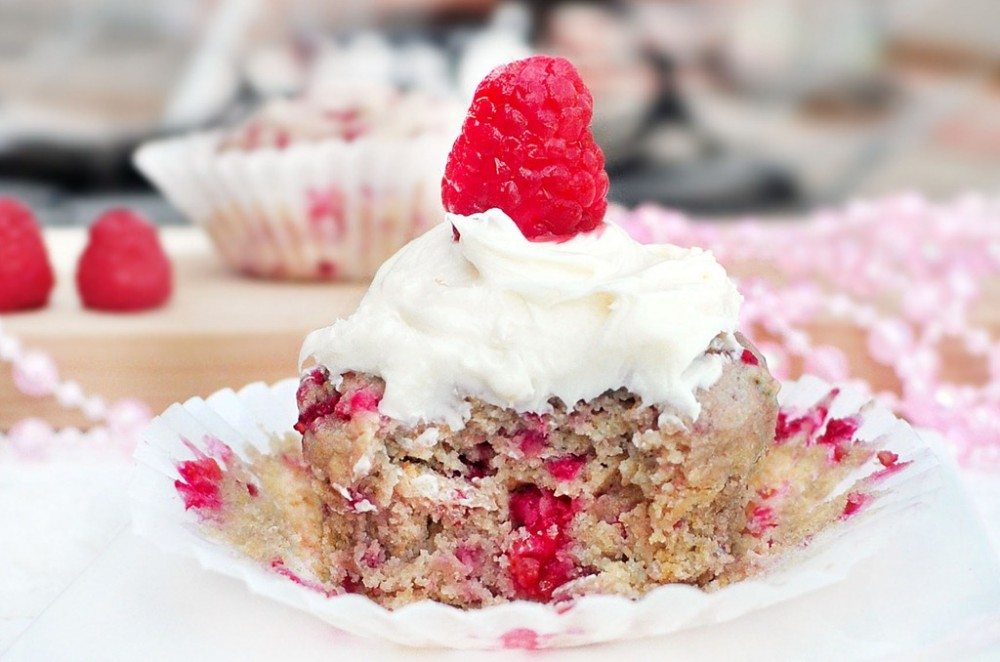 The Raspberry Diet
I think I'd really like that diet… the "eat as many raspberries as is humanly possible" diet. Lately, I've not only been eating them plain, but also in oatmeal, truffles, raw fudge cake, and now muffins: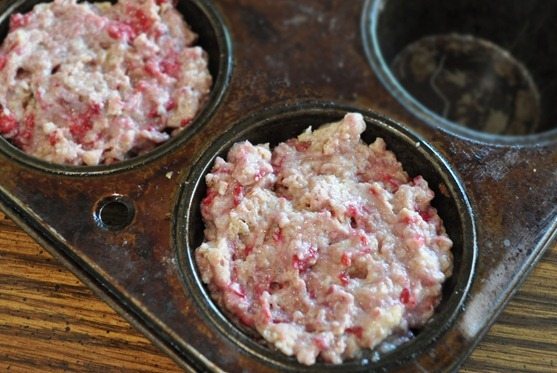 Raspberry Marzipan Muffins
(makes 2 muffins)
6 tbsp flour (I use 60g spelt or ww pastry)
1 and 1/2 tbsp veg oil or coconut oil (You can sub applesauce, if you like the taste of fat-free muffins)
3 tbsp liquid (I used almond milk)
1/4 cup chopped (or smushed) raspberries
1/2 tsp pure vanilla extract
1/8 tsp pure almond extract
1/2 tsp baking powder
1/16 tsp salt
Sweetener (If making these for others, I'd use 2 to 2 and 1/2 tbsp of sugar or 2 packets of stevia. Or, if you want to use liquid sweetener, cut back on the other liquid a little.)
Directions: Preheat the oven to 330 degrees. (Or see note, below, for microwave version.) Mix the ingredients and pour into an oiled (or sprayed) muffin pan. Smooth top of batter. Cook for 12-15ish minutes. If you want to cook this in a microwave, spray or oil two little dishes and microwave 90-ish seconds.
See original Single Lady post for Nutrition Information.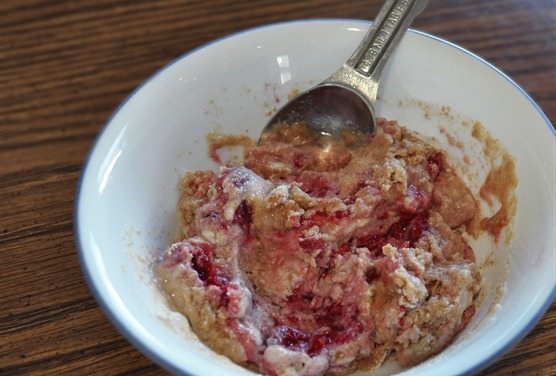 If you made muffins for two, who would get the other?
Do you have any celebrity crushes? I need to re-think my choice of celeb crushes. Previously, Colin Firth and Denzel Washington made the list. But then I discovered they're older than my dad… 😕 Perhaps I should forget the celeb crushes and simply share a muffin with the current guy in my life: Henry!
P.S. In case you were wondering, the photographer muffin is topped with Vanilla-Fudge Frosting.