Have you ever seen the movie, Matilda?
Every time someone mentions chocolate cake, I unfortunately think of a scene from Matilda, where a boy named Bruce Bogtrotter is forced to eat an entire chocolate cake. It's so gross that even I am turned off of chocolate for a while.
Miss Trunchbull kept the whole school late because this boy ate some chocolate cake.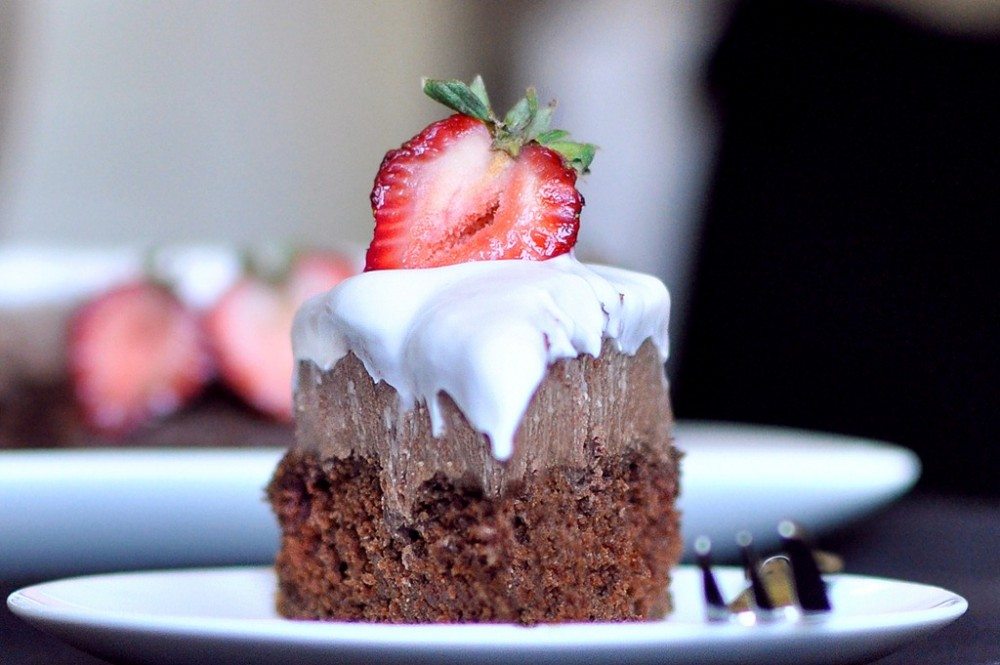 Healthier Chocolate Cake
1 and ½ cups whole-wheat flour (180g)
1 tsp baking soda
4 tablespoons cocoa powder
½ tsp salt
2/3 cup sugar or evaporated cane juice
1 1/2 tsp vanilla extract
1/3 cup oil
2 tsp apple cider vinegar (or white)
¾ cup cold water
Mix dry ingredients. Then add wet. Mix with a fork (not beaters). Pour into a greased and lined cake pan, and bake in a preheated oven at 355F for about thirty minutes. Cool before frosting.
Above, topped with my incredible Chocolate Bar Pie.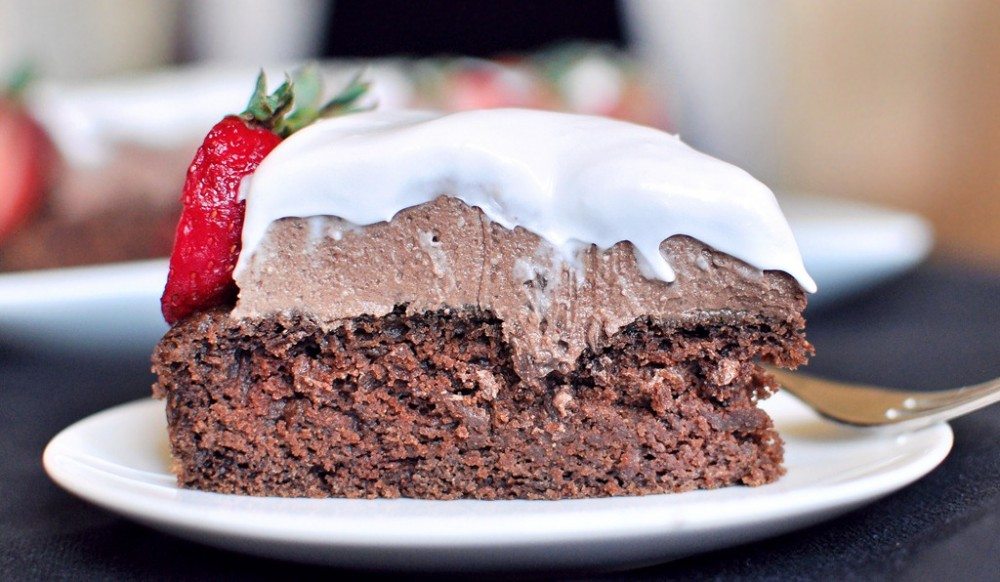 Somewhere, Bruce Bogtrotter is smiling.