Homemade Banana Pudding Pie – A creamy & delicious banana pie recipe with simple ingredients you might already have in your kitchen pantry.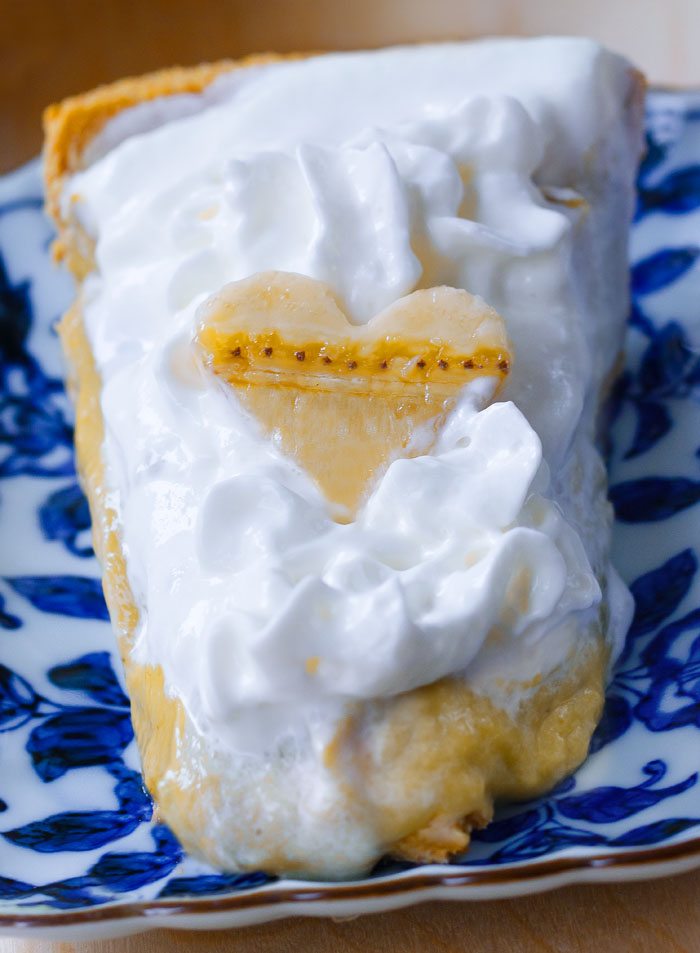 NO cashews •  NO tofu  •  Just 6 Ingredients
This is what happens when Trader Joes has bananas for 19 cents.
Even their organic bananas are cheaper than the non-organic bananas at other grocery stores. How could one possibly pass up such a fantastic deal?! Every time I go into Trader Joes, even if I don't need bananas, the bargain-hunter in me gravitates towards the low price and mechanically moves a bunch of bananas into the awaiting cart below.
My freezer is always filled with bananas, no matter how quickly I eat them… Which isn't exactly a bad thing when there are so many ways to use them up:
Healthy Banana Recipes – 75 Recipes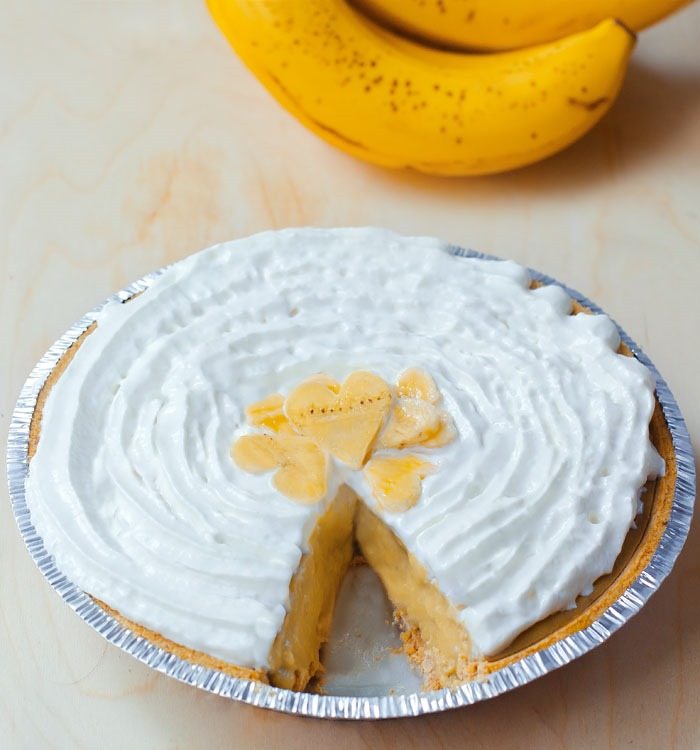 This pie is one of those ridiculously-easy-to-make recipes that uses pantry staples you may already have on hand.
Those are always my favorite recipes – the type of recipe you can make as soon as a craving hits, simply by opening up the kitchen cabinet and throwing a bunch of ingredients together, without having to make a special trip to the store first. As long as you have bananas in the house, you're good to go here, and you can top this pie with coconut whipped cream or store-bought whipped topping, or you can use my Healthy Whipped Cream Recipe.
I was running short on time and had to fall back on a store-bought crust this time, but feel free to use your favorite crust recipe here… Or you can also keep it crustless and serve in bowls or parfait glasses instead, perhaps layered with whipped cream and crushed graham crackers!
To make the pie, simply stir or blend together mashed banana, milk of choice (I like cashewmilk), salt, sweetener, and you can add a little turmeric or natural yellow coloring if desired. Warm up in a pot over medium heat, while whisking another 1/2 cup milk with a little arrowroot or non-gmo cornstarch. Pour that into the pot to thicken the banana mixture, and bring it to a boil.
Once the pudding is thick, stir in the vanilla, then pour the pudding into your pie crust or put it in the fridge to thicken even more. Add the whipped topping right before serving, so it stays tall and fluffy. Leftovers can be stored in the fridge for a day or two.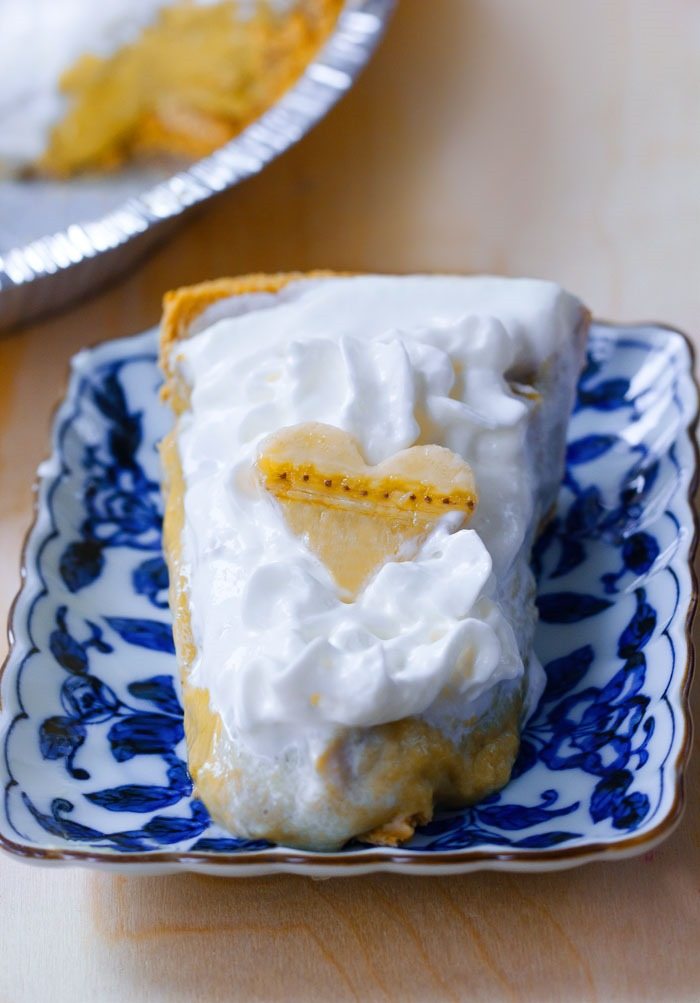 Creamy Banana Pudding Pie
Adapted from my Healthy Chocolate Pudding Recipe
Creamy Banana Pudding Pie – 6 Ingredients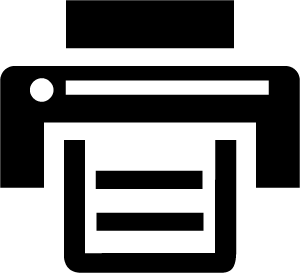 Print This Recipe
[mrp_rating_result show_count="false" show_rich_snippets="false"]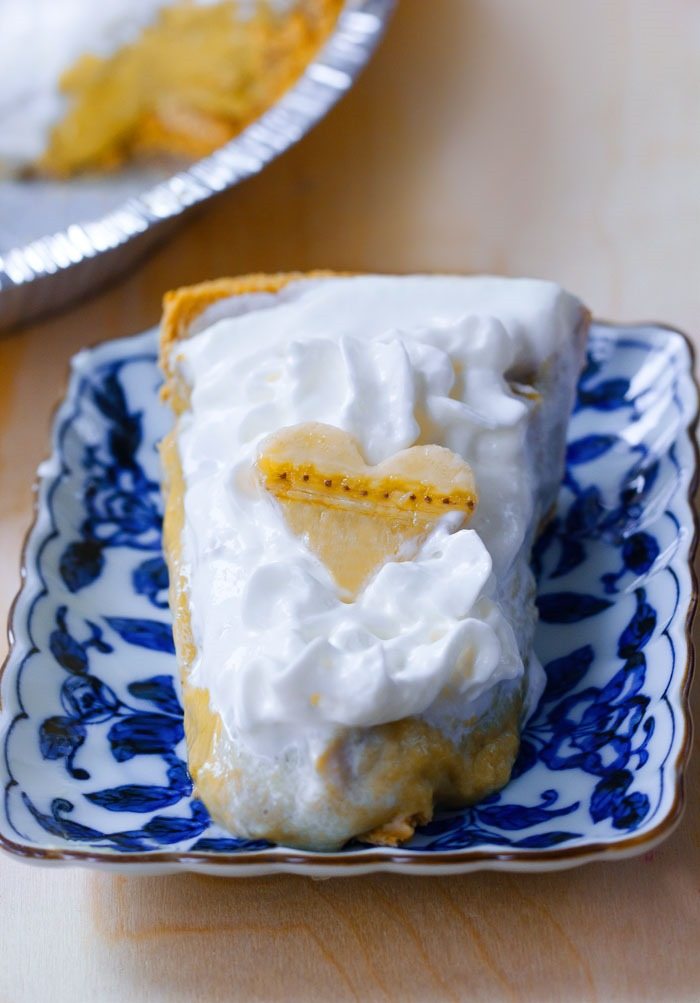 Ingredients
360g mashed ripe banana (about 4 bananas)
2 cups milk of choice
1/8 tsp salt
optional 1/16 tsp turmeric, for color
pinch stevia OR 2 tbsp pure maple syrup, honey, or raw agave
2 1/2 tbsp coconut butter or buttery spread, optional but adds wonderful richness
1/2 cup additional milk of choice
3 tbsp non-gmo cornstarch or arrowroot
1/2 tsp pure vanilla extract
Instructions
Stir together or blend the mashed banana, 2 cups milk, salt, turmeric, sweetener, and coconut butter or spread. Warm up in a pot over medium heat. Meanwhile, whisk together the cornstarch and 1/2 cup milk with a whisk (or fork if you must) until no lumps remain. Whisk this into the banana mixture once it is warm, then bring to a boil. Once boiling, whisk frequently for 2 minutes, then turn heat to low and heat an additional 1-3 minutes or until thick. It will also get thicker as it cools. Turn heat off, and stir in the vanilla extract. Pour into a prepared pie crust, then refrigerate overnight or until firm enough to slice. Add whipped topping of choice (I list a few options under the second photo in this post) right before serving so topping stays tall and fluffy. Because this is a pudding pie, you might want to serve it in a bowl – As shown in the photos, it is sliceable but not super firm.
Link Of The Day: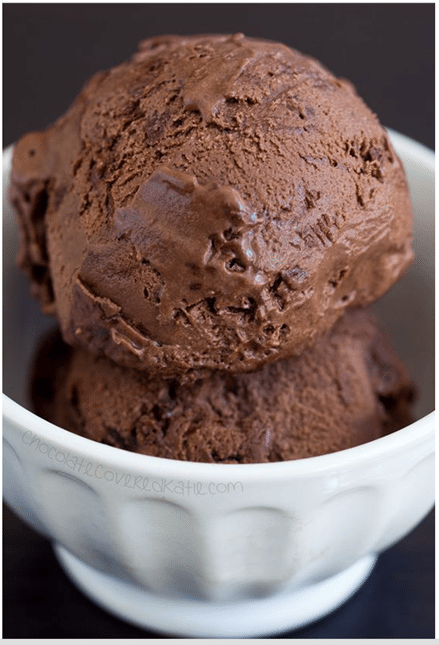 Nutella Frozen Yogurt – TWO Recipes