Wholesome chocolate brownie breakfast bars, packed with nutritious ingredients & chocolatey goodness!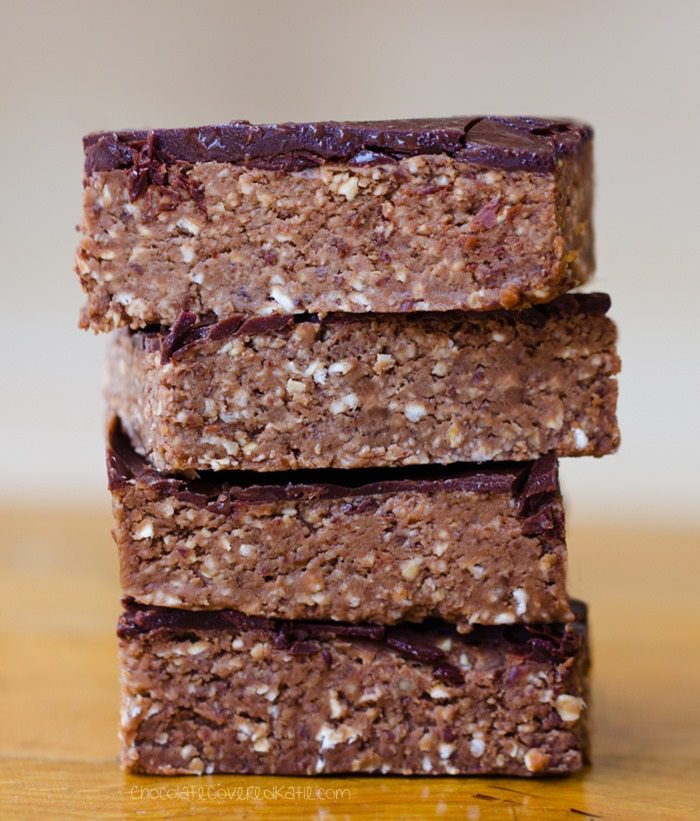 I've been eating chocolate for breakfast as long as I can remember.
Cocoa Krispies was one of my favorite childhood breakfast cereals, and Sunday mornings always involved my dad making pancakes and throwing extra chocolate chips into the batter of the batch for me. Regular readers of my blog know there is definitely no shortage of healthy breakfast recipes on this website that include chocolate in some way. From 5-Minute Chocolate Oatmeal, to Brownie Batter Pancakes, to Chocolate Banana Bread…
Chocolate is my absolute favorite thing to eat, and I don't waste any time getting my chocolate fix first thing in the morning!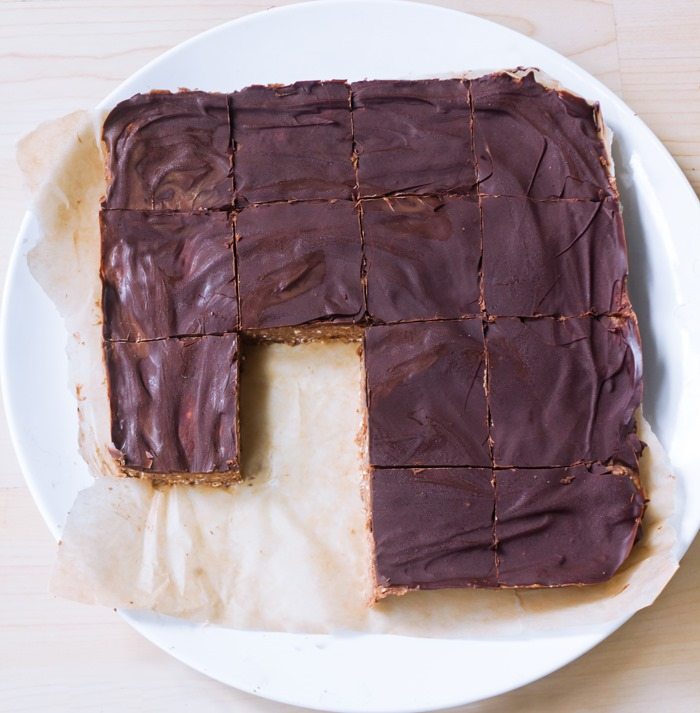 These healthy & filling chocolate breakfast bars are made up of nutritious ingredients such as whole-grain oats, antioxidant-rich cocoa, black beans, and peanut butter.
Whether you eat them as part of a balanced breakfast or grab one or two for an on-the-go healthy snack, they are the perfect way to satisfy your chocolate craving in a healthy way.
As always, if you try out the recipe, please feel free to tag me: @chocolatecoveredkatie on Instagram – so I can like your posts!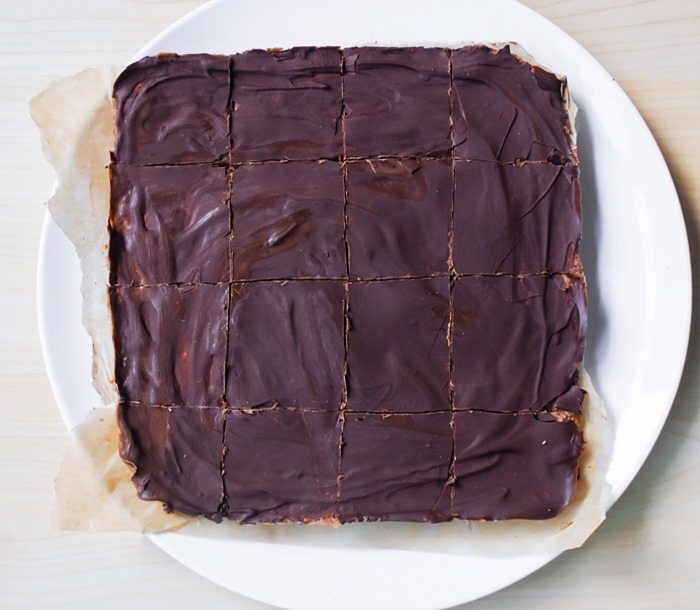 There's no baking required, and the breakfast bars are portable and can easily be packed into a lunchbox. You can also make up a big batch and freeze leftovers for a rushed morning. They're very low in calories, so I definitely wouldn't recommend eating just one as a full breakfast, but they make a great addition to a heart-healthy vegetable scramble or a large breakfast smoothie.
Really, who wouldn't want to wake up to the following pictures first thing on a Monday morning:
Chocolate Brownie Breakfast Bars
Adapted from Unbaked Cookie Dough Bars
Chocolate Brownie Breakfast Bars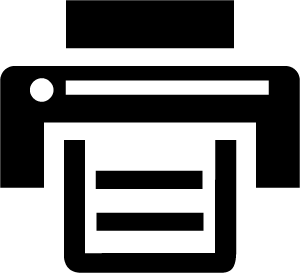 Print This Recipe
[mrp_rating_result show_count="false" show_rich_snippets="false"]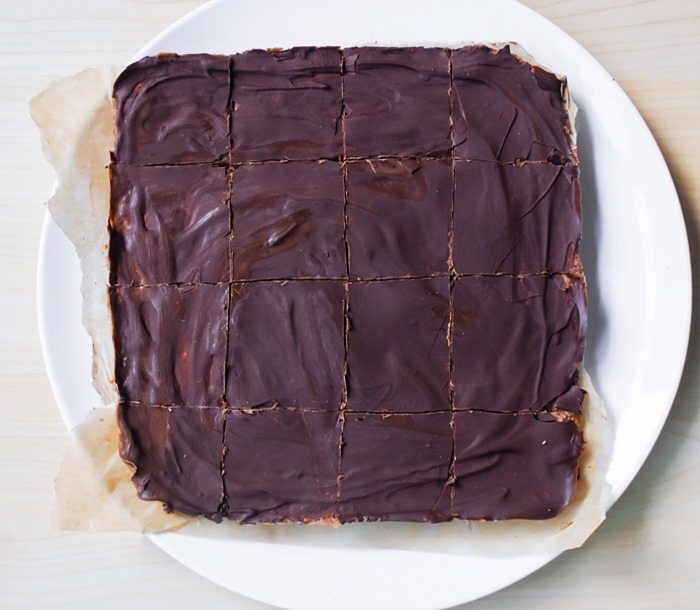 Ingredients
1 can black beans (250g after draining)
1 tbsp pure vanilla extract
just under 1/4 tsp salt
1/4 tsp baking soda
2 tbsp nut butter or allergy-friendly sub
2 tbsp coconut oil or additional nut butter
1/2 cup pure maple syrup, agave, or honey
1 cup + 2 tbsp rolled or quick oats
3 tbsp cocoa powder
1/4 cup or more mini or regular chocolate chips (omit at own risk)
chocolate coating, listed below
Instructions
Line an 8×8 pan with parchment or wax paper. Drain and rinse the beans very well. Add all ingredients except chocolate chips to a food processor, and process until very smooth. (A blender works if you must, but you should routinely stop the blender and stir to ensure ingredients blend evenly.) Stir in chocolate chips. Smooth into prepared pan. Freeze.
Chocolate Coating: Chill at least a half hour, then either melt 1/2 cup chocolate chips with 2 tsp oil to form a thin sauce OR stir together 1/4 cup cacao or cocoa powder, 2 tbsp melted coconut oil or cacao butter, and 1/4 cup pure maple syrup or agave to form a sauce. Spread sauce over the bars, then re-freeze to set the chocolate. Cut into bars – To prevent the chocolate shell from cracking, cut either before chocolate freezes fully or after thawing a little. Store leftovers in the freezer, and thaw before eating. The bars are portable and can sit out at room temperature if the non-coconut coating option is used.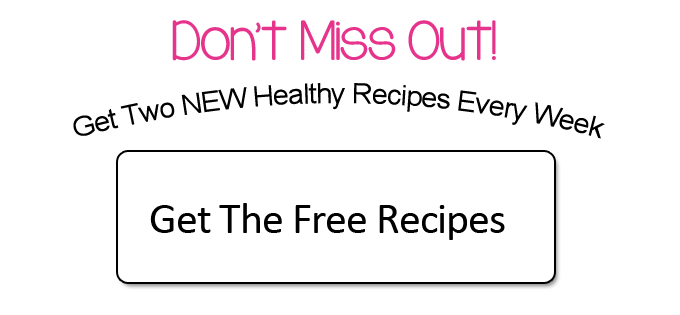 Links Of The Day: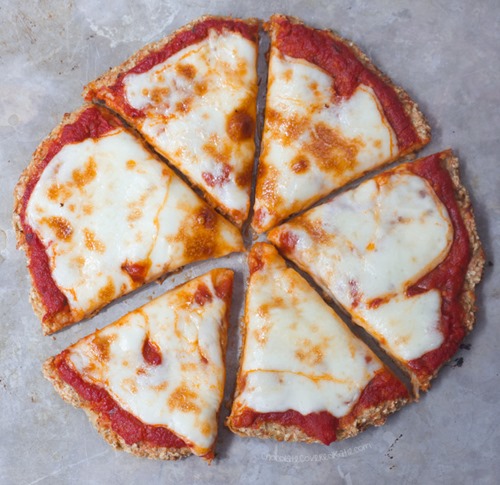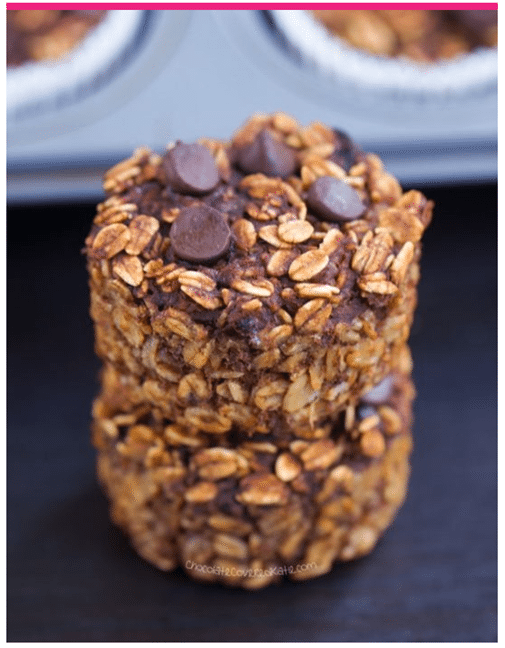 Chocolate Oatmeal Breakfast Cupcakes – To Go