Happy Black Friday!
I'm not venturing anywhere near a mall today.
I did pass by a shopping center on my run this morning, and the parking lot was already swarming with cars! I'll probably spend the rest of today inside, cleaning… and maybe starting to transfer Christmas decorations to my new house. My mom said she'll be happy to give me some of hers; she has so many!
After Thanksgiving dinner, I stayed over at my parents' house, and this morning I made oatmeal for everyone (mom, dad, and my sister who came in from Boston).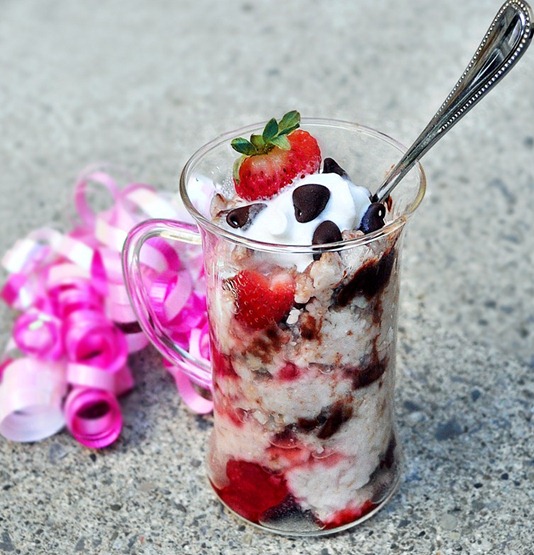 I made everyone a big batch of Strawberry Hugs Oatmeal.
(My sister's oats were sweetened with brown sugar. She doesn't appreciate the melted banana trick.)
I hope everyone had a terrific Thanksgiving (or Thursday night). Mine was wonderful, filled with great friends and family… and one very naughty Batman who helped himself to a plate of food someone left on the table. I'll definitely get photos and recipes up as soon as I get a chance to write the posts. (The pecan pie was a success!!)
Question of the Day:
Are you going shopping today?
Side note: Sorry if you've been experiencing slowness or trouble accessing my site. I'm upgrading to a higher level VPS package to handle the traffic, so hopefully it'll be much faster after that.