When my friend Alisa asked me to review her cookbook for her, I excitedly agreed to the task. A well-known cookbook written by someone I actually know?! 
But Alisa's book, Go Dairy Free, is so much more than a cookbook. It also boasts an extensive guide to dairy substitutes and how to use them in recipes, a checklist of possible dairy-derived ingredients, a chapter devoted to meeting one's calcium needs on a dairy-less diet, signs and symptoms of allergic reactions, and tips for traveling and eating out whilst maintaining one's dairy-free diet.
As someone who's already been living dairy-free for the past eight years, I didn't glean much new information from these chapters. Admittedly, I dove straight into the recipe section. However, this book is a terrific resource for a new vegan or for someone who has just discovered he/she is allergic to dairy or is lactose-intolerant.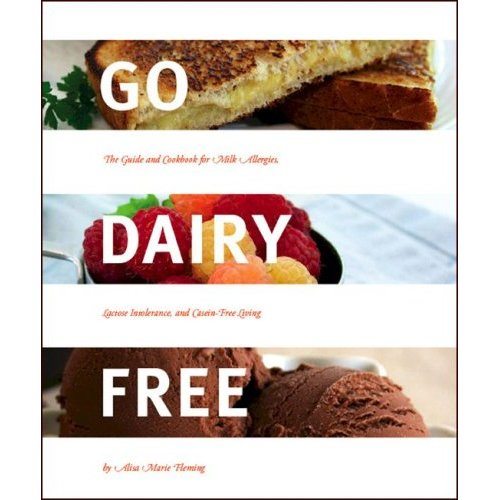 My sister's friend, for example, recently embarked on a dairy-free quest (at the suggestion of her doctor) in an attempt to ease her stomachaches. She says the results of her experiment have been amazing– not a single stomachache in two weeks!! Over Spring Break, I lent her the above book, and she informed me that it was the most helpful resource she's ever read. She especially loved the section on dairy-free substitutions, as she'd previously thought she would have to give up favorite foods like French Toast, pancakes, cream sauce, and chocolate.