Like a sticky-sweet caramel apple.
In liquid form.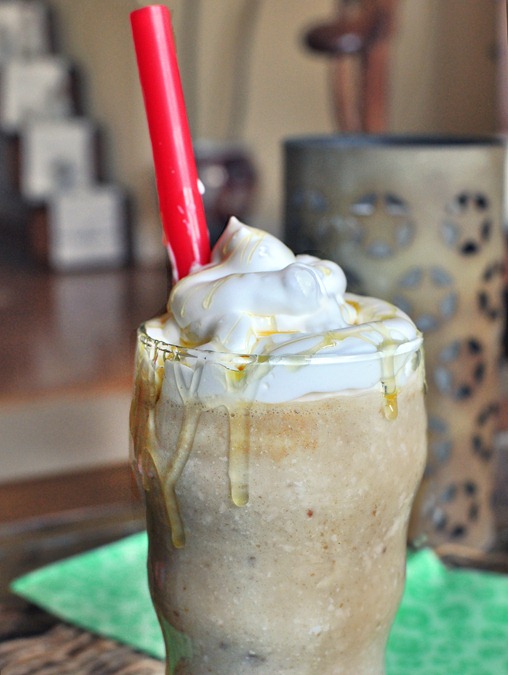 Caramel Apples
This recipe reminds me of those gorgeous caramel apples on display at the Rocky Mountain Chocolate Factory. Until I got my braces, I looked forward to caramel apples every autumn. (After the braces went on, I was probably more upset about not being allowed caramel than gum.)
Ever since I made the (No Sugar!) Cookie Dough Dip, I'd been curious to experiment more with blending dates as a substitute for sugar. I've heard people say they think dates have a caramel-like taste, and therefore I figured an apple recipe would be the perfect place to start.
This caramel-apple milkshake manages to capture all the deliciousness of a crisp, juicy apple, dripping with thick caramel sauce.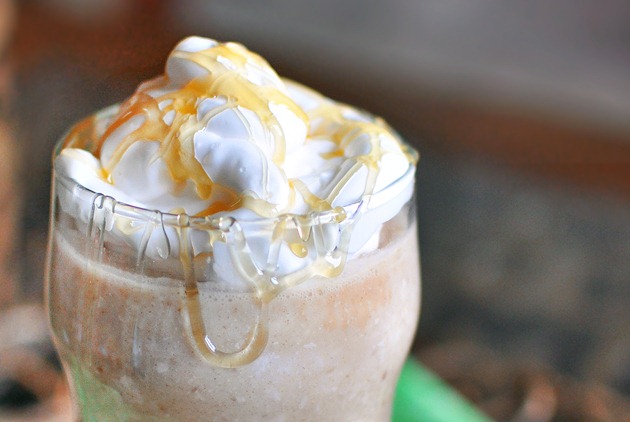 Caramel Apple Milkshake
(sugar and gluten-free)
scant 1/2 cup applesauce
1/4 cup pitted dates (such as Sunmaid)
scant 1/16 tsp salt
1/3 cup milk of choice
3 tbsp nondairy creamer (I used Silk. You can substitute milk of choice, for a caramel-apple smoothie as opposed to the richer taste of a shake. Or you can sub full-fat canned coconut milk.)
In a little dish, pour a little water over the dates and let them sit for at least two hours. Then blend all other ingredients with the dates and 1 tbsp of the water. (Drain the rest of the water before blending.) Alternatively, you can blend the dates a little before adding the other ingredients. The shake will get thicker as it sits.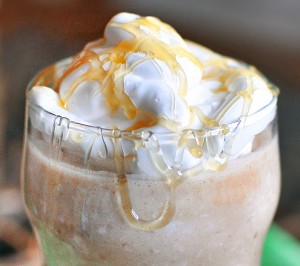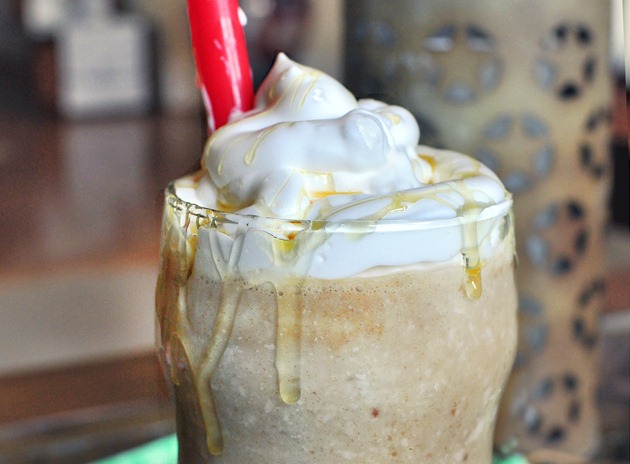 Generously topped with Healthy Whipped Cream.
The cream melts into the shake, making it even more rich and delicious. I also drizzled on some brown rice syrup, more for presentation than anything else!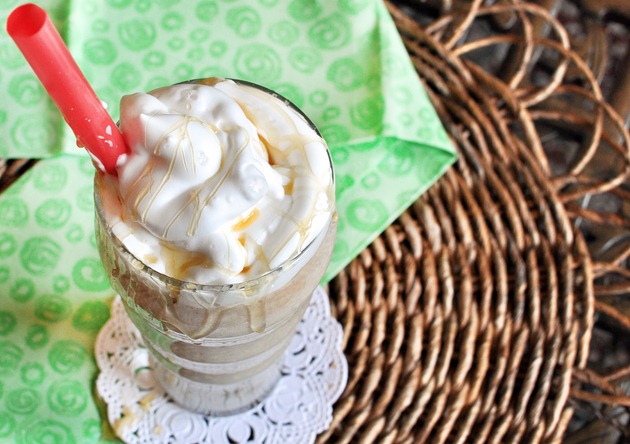 Question of the Day:
Did you ever have braces?
Initially, I was really excited to get my braces on. I even worried I might not need them, because my teeth were always pretty straight. But once the novelty of having braces wore off, I wished I hadn't needed them. Every orthodontist appointment, I hoped to hear that the darn things were coming off soon!
Yummy link of the day: Healthy Milkshake Recipes.