Nutritional Info:
Calories: 70
Fat: 0.5g
Cholesterol: 0mg
Carbohydrates: 17g
Fiber: 3g
Protein: 2.5g
Added sugars: 0g
New, by popular demand:
WW Points: 2 points per cake
Note: This info is based on half the recipe, since it makes two cakes. But I'm still calling this a single-serving recipe… No one says you can't eat BOTH cakes (or make one bigger one), for 140 calories, 1 gram fat, 5 grams protein, 34 grams carbs, 4 ww points, and 6 grams fiber.
Two carrot cakes are better than one

.
By the way, 1/2 the recipe will also give you over 100% of the RDA for Vitamin A!!
Other Mug Cakes: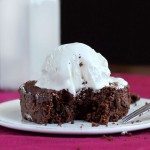 Mocha Cake for One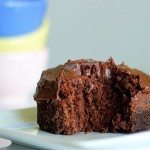 1-Minute Chocolate Cake