Guess what was on tv last night…Elf!!
Hey, it's December. It's okay to get into the Christmas spirit now, right?
Since I was feeling Christmas-y while watching the movie, I took two minutes (seriously, that's how little time it takes!), to make Christmas Coconut Melties.
Above, santa, snowmen, and Christmas tree Coconut Melties.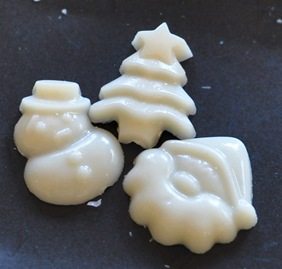 The chocolate molds are courtesy of Michaels Craft Store.
I also bought one with Scotties! Imagine: Molly will soon be chocolate-covered! 🙂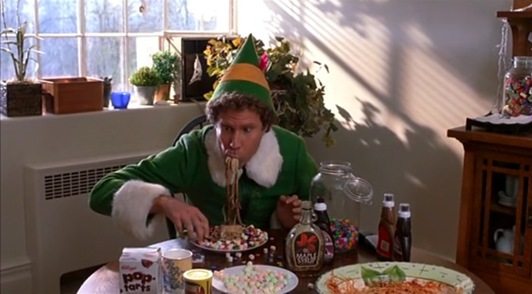 I curled up on the couch and ate my yummy melties, as I watched the guy above eat something not so yummy.