Thick. Luxurious. Coconut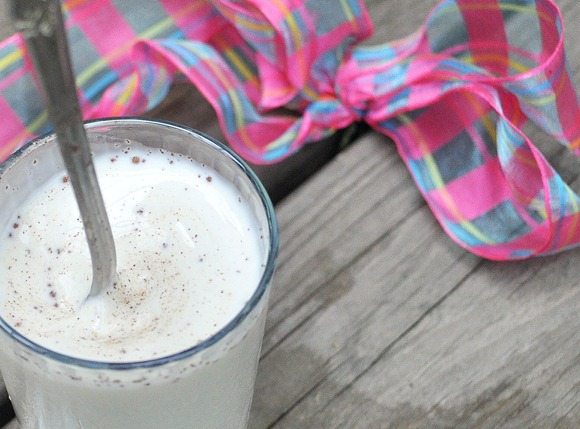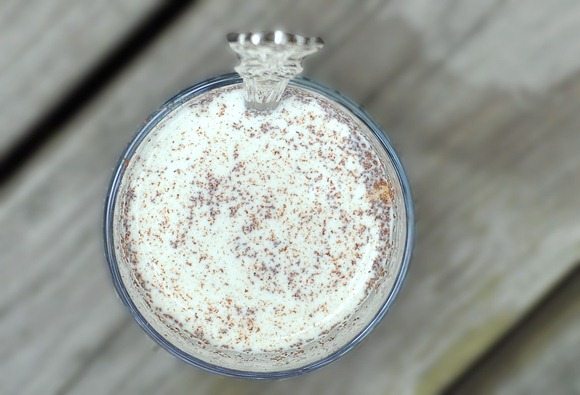 A few years ago, after drinking a coconut chai shake at Bonobos, I created my own version of the delicious spicy-sweet shake. I'm re-posting an updated version of the recipe today, because the old one was a little hard to follow.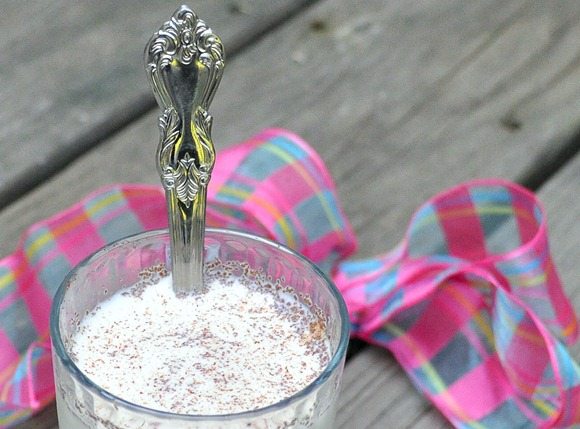 Put on a lei, close your eyes, and pretend you're lounging under a palm tree in Hawaii.
Coconut Chai Shakes
Meat and juice of one Thai coconut (or 1 can full-fat coconut milk plus 1 cup coconut water)
1 tbsp Indian chai masala (Or 1/2 tsp ginger, 1/2 tsp cinnamon, 1/8 tsp cloves, dash pepper and cardamom. Or omit completely for a plain-jane coconut shake.)
Sweetener (I like it without, but for a taste like Bonobos', add 2-3 tsp agave or other sweetener to taste.)
Cinnamon for sprinkling on top, if desired
Blend all of your ingredients together (I use a Magic Bullet). You can also try freezing this and then re-blend in your Vita-Mix for an amazing ice cream!
See the following link if you'd prefer a coconut-free version: Vanilla Chai Breakfast Shakes.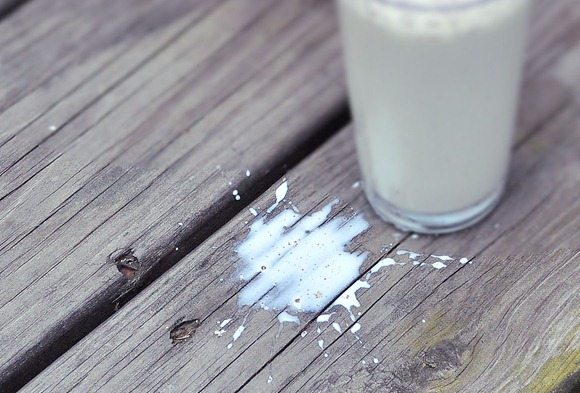 Don't cry over spilled coconut milkshake.
NYC Recap Continued…
Neither my friend, Jess, nor I were impressed with our food at The Organic Grill. It was mediocre and bland. We quickly paid our bill and moved on to yummier things. Yummier things such as chocolate-strawberry cheesecake from Whole Earth Bakery. (I ordered two, to-go. They're sitting in my fridge right now, and I can't say I haven't been dreaming about them!)
We spent a few hours exploring after our lunch and bakery stop. In NYC, you really don't need to have a jam-packed itinerary, filled with trips to museums and tourist attractions. Just walking around is entertainment enough!
Hot and thirsty, we arrived just in time for snack at Bonobos.
I went straight for the coconut chai, which they gladly blended up for me sans sweetener. Jess ordered the gingerade. Our drinks offered the perfect antidote to the summer heat, and they totally made up for our less-than-stellar lunch experience!
What are some of your favorite spices?
My favorites are probably cinnamon and ginger. Oh, and oregano and basil. And my least favorites are nutmeg and cilantro!
For more milkshakes, see: Healthy Milkshake Recipes.