Union Square Farmer's Market!
Oh my gosh, I could move in. At Union Square, one can find everything from organic kale to juicy strawberries to… purple basil?! If only I lived in New York and therefore had a use for the incredible array of fresh vegetables and fruits at the market.
After browsing, Jess and I got dinner at Souen.
Souen, a macrobiotic establishment, is one of my favorite restaurants in the city for its serene environment and nourishing, comforting food. However, it is important to go to the one at University Place. I've dined at their Soho location, and its ambiance just does not compare!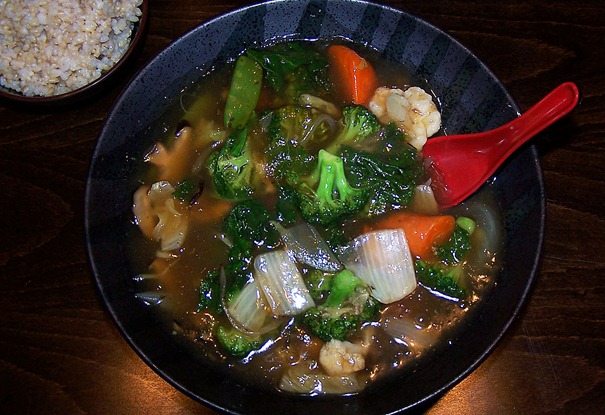 I ordered what I always order at Souen: the kuzu stew, which boasts broccoli, cauliflower, nappa cabbage, kale, snow peas, shiitake, and onion in a ginger-tamari broth.
This is not your average soup.
The kuzu is used as a thickener, so it basically tastes like you're eating a huge bowl of veggies smothered in thick gravy!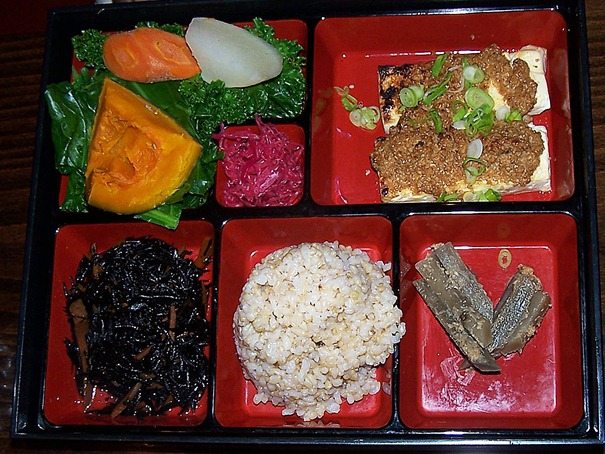 Feeling adventurous, Jessica went with the bento box.
She decided it would be a good detox from her Crumbs cupcake! The bento featured: brown rice, hijiki seaweed, steamed veggies, marinated burdock in miso paste, tofu okabe, and pickled radishes. It also came with miso soup. The bento definitely wasn't something I'd order. That's the fun thing about different people: we all have unique tastes. Both of us were thrilled with our choice of dinners.
I wish Souen would open in Texas.
But at least I have my own Homemade Kuzu Stew.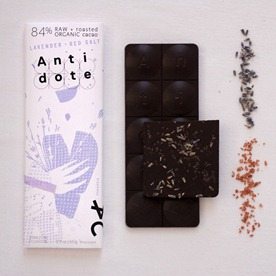 Later in the hotel, I broke into a new chocolate bar. Unfortunately it was awful! It tasted like I was eating flowers. In the bar's defense, it was lavender-flavored. What did I expect?
I quickly switched to my favorite.