Slurp!
I want to drink this dressing through a straw.
Might be a little salty… instead, maybe I can bathe in it?
All I'm saying is, throw me into a tub of this stuff and I will happily drink my way out!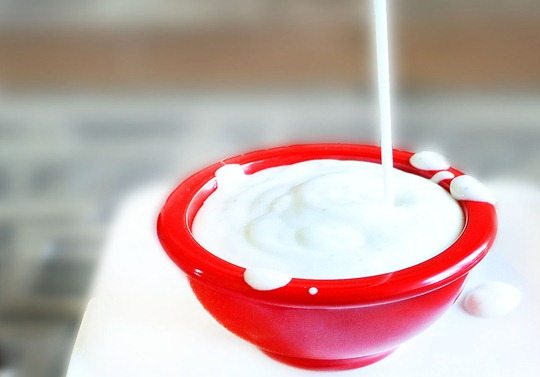 It's delicious on salad, or as sauce for pasta, veggies, or beans. Or my new favorite: poured over Cauliflower Nuggets.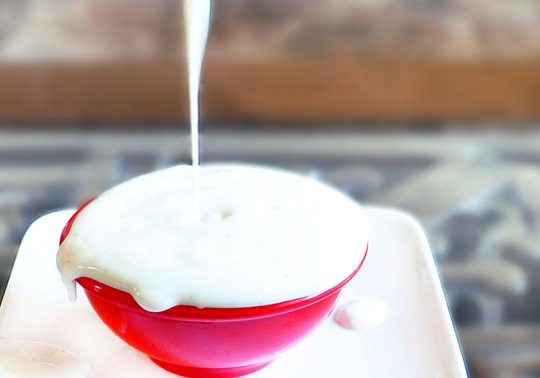 Crazy-Good Ranch Dressing
The ranch I first posted was based off a recipe I received from a reader. Readers often send me recipes (thanks, guys!), and this one simply said it was her "favorite ranch dressing she'd ever made." Only recently did I discover the source of my reader's recipe was none other than the incredible Isa Chandra Moskowitz, vegan cookbook author extraordinaire. (If you haven't seen her Vegan Cupcakes take over the World book, I highly recommend it. Unless, for some reason, you don't think a Banana-Split Cupcake sounds delicious…)
I changed quite a few things about the recipe, but the base is definitely Isa's genius. Therefore, if you try this recipe and like it, do be sure to check out some of Isa's cookbooks.
12 oz (1 package) silken-firm tofu (Mori-Nu is recommended for best taste)
3/4 tsp each garlic powder and onion powder
1 tsp dry dill
1/3 cup water, or more or less depending on desired thickness (I use 100g)
scant 2 tbsp apple-cider vinegar
1 and 1/2 vegetable broth cubes (I use Rapunzel brand. You can use more or less, depending on desired saltiness.)
2 tbsp low-fat Veganaise (or regular) (If you leave this out, you'll still have a nice dressing, but it won't be nearly as yummy!)
Combine all ingredients, and blend until creamy. (I use a Magic Bullet.)
Hmmm, this post feels like it's missing something. Oh wait, I know: Chocolate!
*Inserts photo of a Cookie-Dough Milkshake.
There; problem solved. It's just not a Chocolate-Covered Katie post without dessert, now is it?