There's a zucchini in my dessert!
I love zucchini: the taste, the color, even the name. (It's fun to say, right?) Therefore, it is only natural that I'd enjoy zucchini paired with one of my other great loves: chocolate!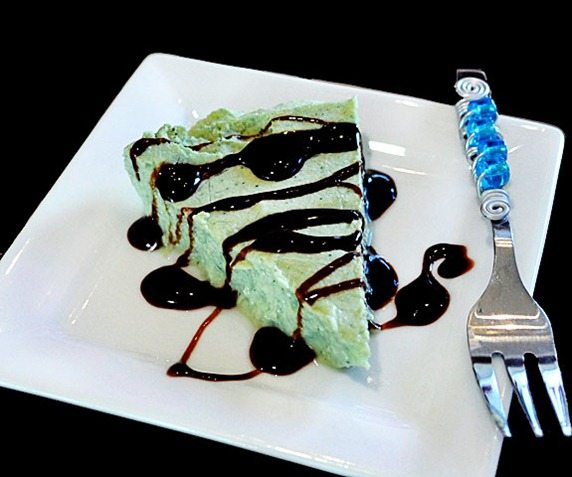 Such as in the above recipe: Chocolate Grasshopper Pie.
In general, zucchini lends moisture and softness to recipes without leaving an offending flavor. So, although it might sound strange, the squash makes a great addition to desserts.
I'm not the only one who likes zucchini in her desserts. My friend, Lindsay, does as well. And if Lindsay likes it, it must be good… because Lindsay is a best-selling cookbook author!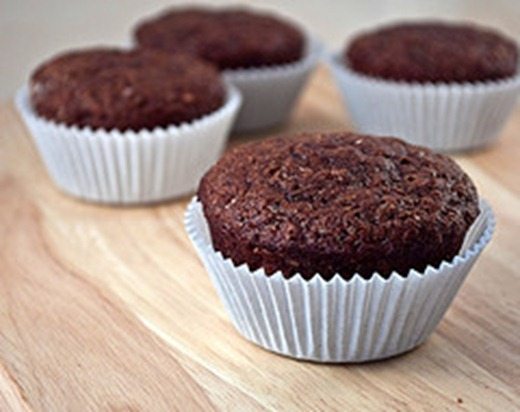 Lindsay and I first became friends through our blogs, and I've been so excited to watch my sweet friend flourish into a vegan-cookbook phenom. You might know her super-cute blog, The Happy Herbivore. Today, I am honored to have Lindsay as a guest on my blog, highlighting a recipe from her cookbook—Chocolate-Zucchini Muffins!
In Lindsay's words: Moist and chocolatey, you won't believe that these muffins are healthy, almost completely fat-free and have a veggie slipped in! This is also a great way to use up all that leftover summer harvest zucchini!
Chocolate Zucchini Muffins
Servings: 12
1¼ cups whole wheat pastry flour
¼ cup unsweetened cocoa
1¼ tsp baking powder
¾ tsp baking soda
½ tsp salt
1 tsp cinnamon
1 whole banana, mashed
½ cup raw sugar
½ cup unsweetened applesauce
¼ cup non-dairy milk
1 tsp vanilla extract
1 cup shredded zucchini
½ cup raw sugar (optional)
Preheat oven to 350F. Grease muffin pan and set aside. If using paper liners, lightly spray inside of liners with cooking spray to prevent sticking. Whisk flour, cocoa, baking powder, baking soda, salt and cinnamon together. In another bowl, cream mashed banana with applesauce and sugar (use extra 1/2 cup for a very sweet, dessert-like muffin). Add in soymilk, vanilla, zucchini and any other optional add-ins you might like such as vegan chocolate chips or chopped raw walnuts. Stir until evenly combined. Add flour mix to wet mix in 3-4 batches and stir until just combined. Spoon batter into greased muffin pan and bake 18-25 minutes, or until a toothpick inserted into the center comes out clean.
Chef's Note: These muffins store well both in the fridge and freezer & the raw sugar in this recipe may be reduced to 1/2 cup.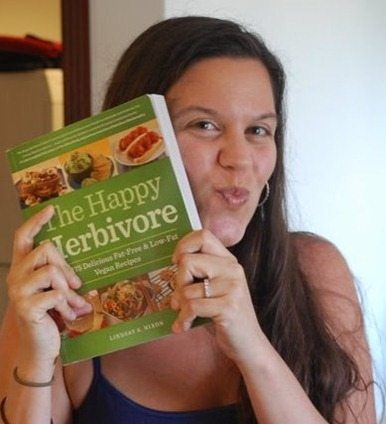 EDIT: The cookbook giveaway is now closed.
Congratulations to Jemma!
Please email me, at chocolatecoveredkatie@msn.com, with your mailing address, so I can get your cookbook to you! 🙂