Crispy Sweet Potato Fries…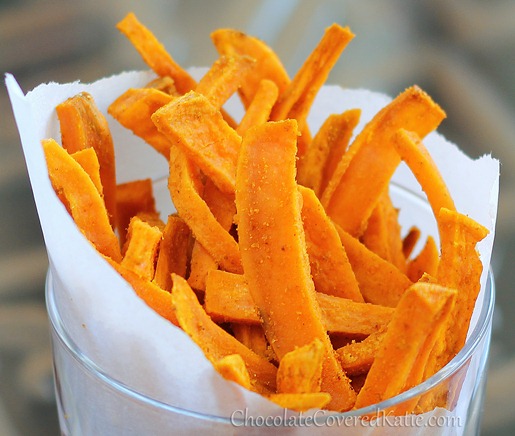 No Oscar-themed dessert today.
My friend who usually hosts the Oscars party was working this year, no one else ever got around to organizing anything, and S was busy as well… so my big night included Emily (my roommate), me, and the Oscars Maggie Smith.
We clicked back a few times, but decided Downton Abbey was much more compelling than the Oscars. I will look at all the dresses in People magazine! And a quick glance at twitter this morning told me all I needed to know about who won what.
To compliment our entertainment, we grilled some portobello mushroom burgers with all the fixings. And nothing goes better with burgers than homemade crispy sweet potato fries!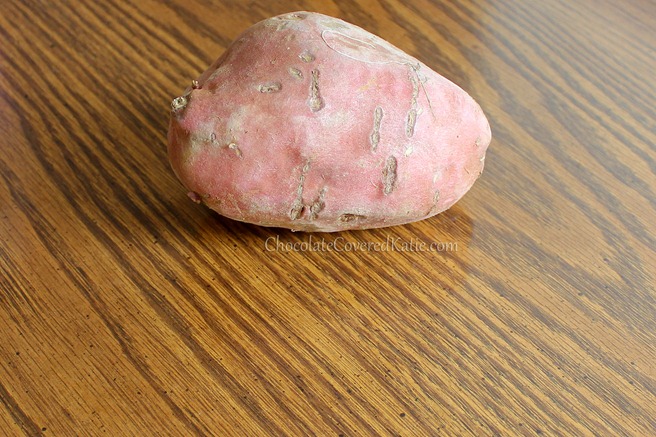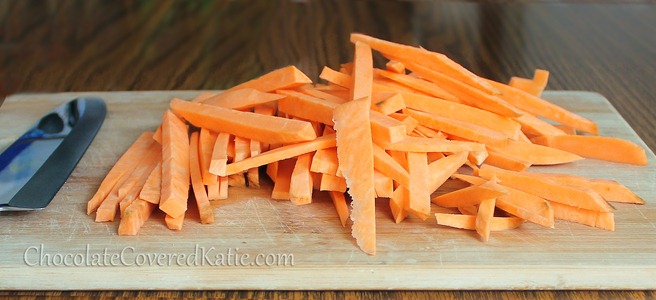 You can spend four times the price and get a tiny bag of Alexia frozen sweet potato fries with a bunch of unnecessary added ingredients like dextrin, xantham gum, and tapioca starch…
Or, in less time than it takes to watch the Oscars pre-show, you can save money by preparing a recipe for healthy and crispy sweet potato fries at home– no special equipment needed!
(Did you watch the Oscars? What dresses did you like best? And what exactly happened in the opening monologue? I missed that part, but people have been telling me it was quite bizarre and not at all politically correct. As for dresses, Jennifer Aniston's striking red dress was my favorite of the few I saw. I'm partial to bold-colored dresses that stand out in a crowd of black and silver.)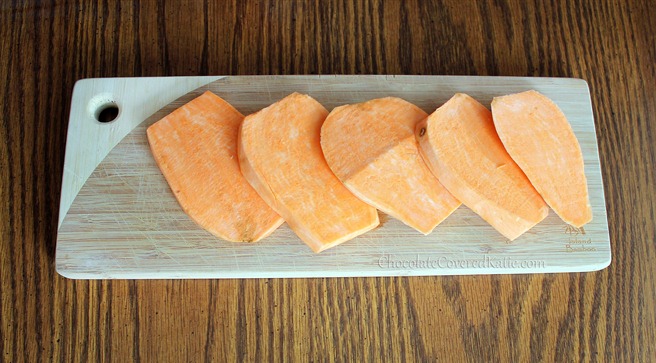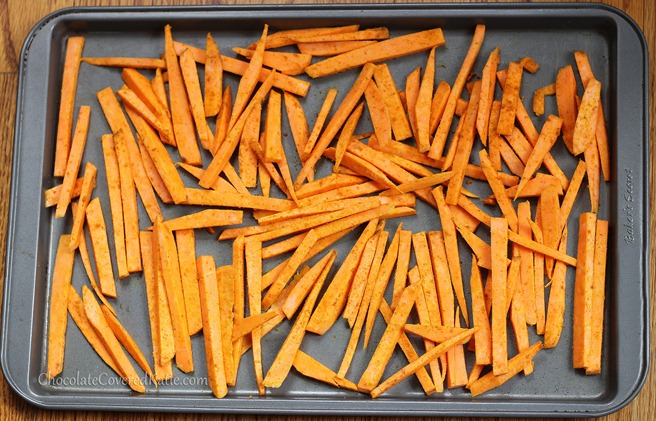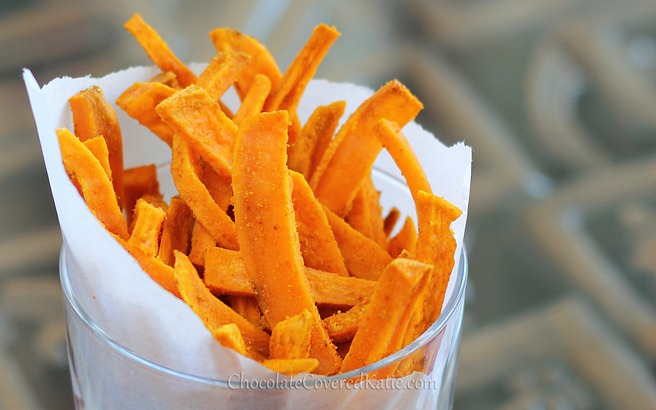 Crispy Sweet Potato Fries
Crispy Sweet Potato Fries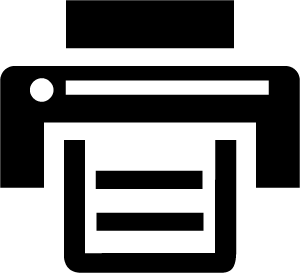 Print This Recipe
[mrp_rating_result show_count="false" show_rich_snippets="false"]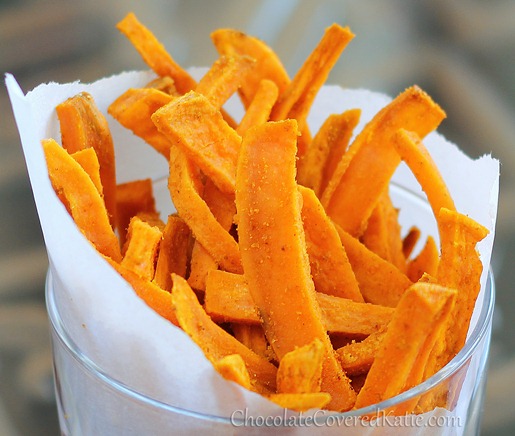 Ingredients
2 large sweet potatoes, peeled
oil spray, or 1-2 tbsp olive or coconut oil
2 tsp curry powder (or cinnamon, for sweet fries)
1/2 tsp garlic powder (omit for sweet fries)
1/2 tsp salt (or to taste)
Instructions
How to make crispy sweet potato fries: Preheat oven to 400F and grease a baking sheet. Cut the potatoes into fry shapes (thick or thin), then soak them in water for around 45 minutes. This is the important step to make them crispy! Drain, and pat dry. Toss the fries with the oil or oil spray in a large bowl. Add all other ingredients and mix well. Spread the fries on the baking sheet. Bake 25-30 minutes, turning halfway through. For even crispier fries, feel free to leave them in longer or broil for the last 1-2 minutes.  A reader also left the advice to cook them on parchment paper, which will absorb some of the moisture.
Link of the Day: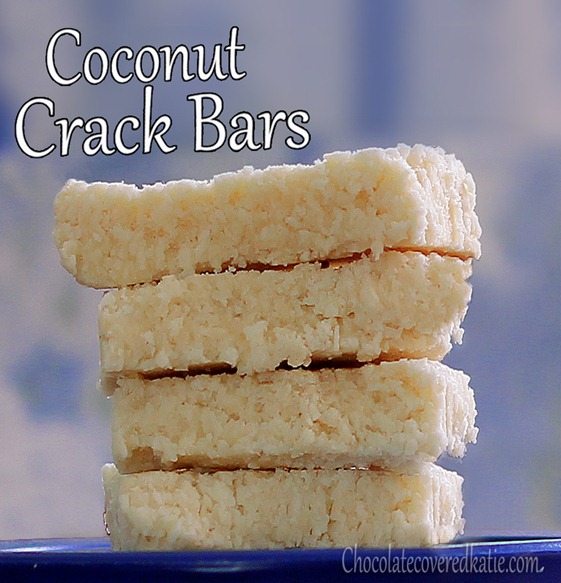 Coconut Crack Bars – 6 ingredients, no baking required!