In the year 2008 B.C. (Before Cruise)
Before we embarked on our cruise last month, some kind neighbors threw us a "Bon Voyage" party. I have a sneaky suspicion they just wanted an excuse to have a party. As with any party, I couldn't pass up the opportunity to make… cupcakes!
What kind of cupcakes? Why, beach cupcakes, of course. Sadly, I missed the boat (pun intended) in one aspect of my cupcake-decorating, as it wasn't until the next morning when I realized, "I should've sprinkled some Whole Grain Cream of Wheat on the cupcake plates to make it look like sand!"
Sand slip-up aside, I was really happy with how these babies turned out. So were all the other party guests, as every little cruise cupcake did a disappearing act by the end of the party.
Plate One: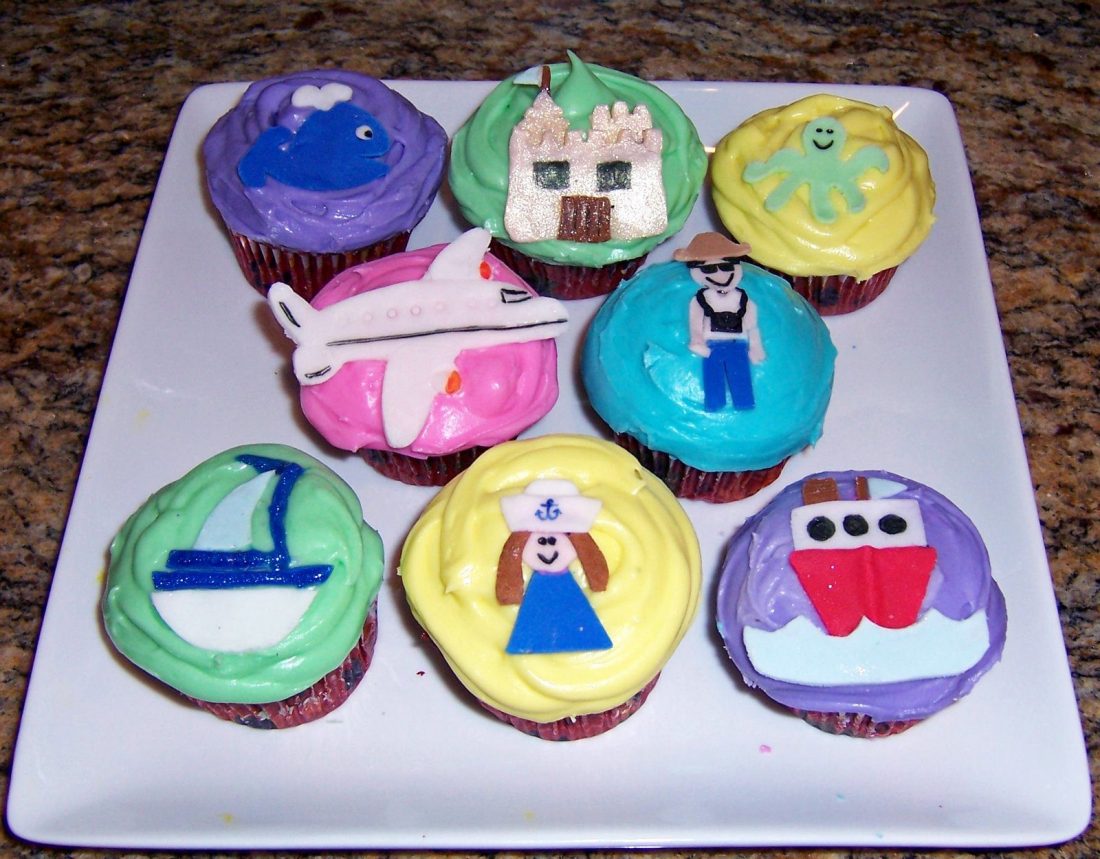 Plate Two: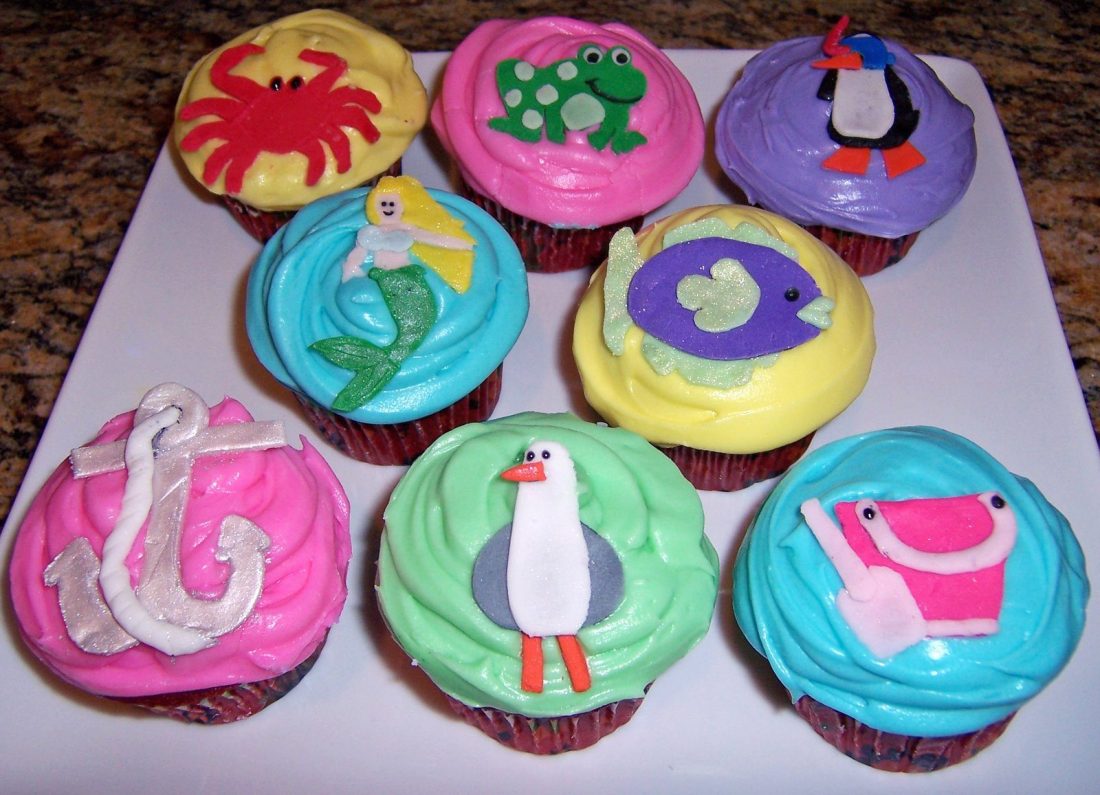 All Together Now: