Look into the spiral.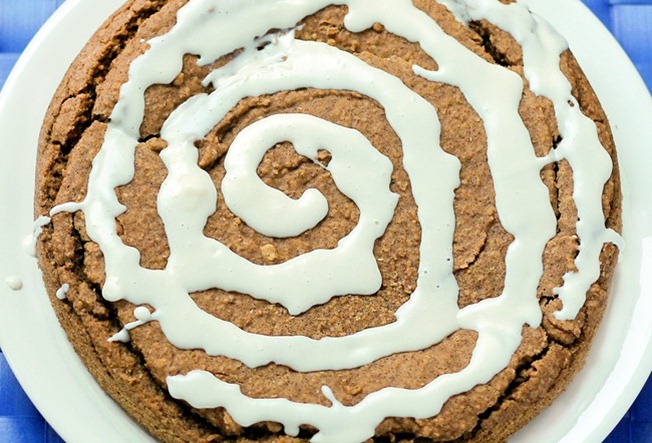 Swirly, twirly frosting.
You are getting very sleepy hungry…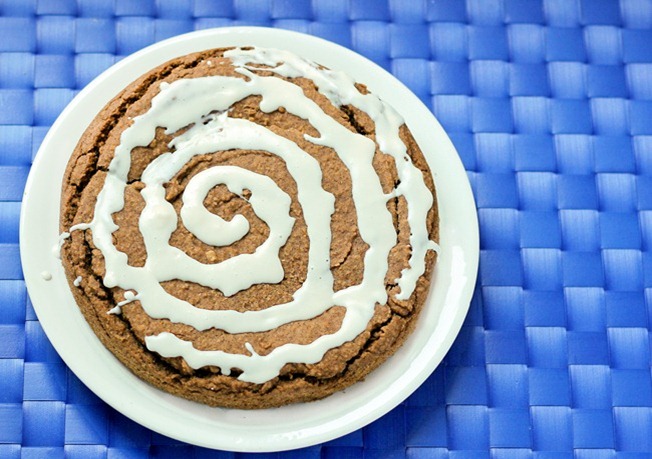 See? Who says hypnosis doesn't work?
Birthday Girl
A few weeks ago, my little sister flew in from Boston for Thanksgiving. Her birthday also falls close to the holiday, and therefore we held a special birthday dinner for her at my parents' house.
My sister is a big fan of the Chocolate Chip White Bean Blondies.
So I was eager to try out my newest idea on her, especially since she isn't a huge chocoholic. (She doesn't like bananas either. Sometimes I wonder if we're really related!)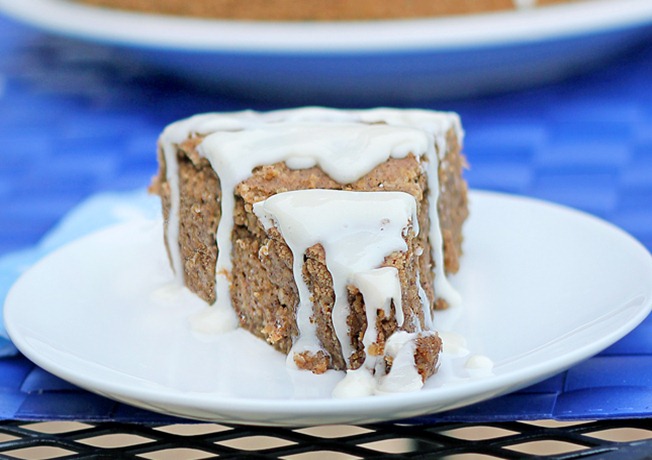 Deep Dish Cinnamon Roll Pie
One of my Gluten Free Recipes
1 cup quick oats
2 cans garbanzo or white beans, drained and rinsed (500g after draining)
1/4 cup applesauce
2 and 1/2 tsp pure vanilla extract
3 T canola or coconut oil
1/2 tsp baking soda
1/2 tsp salt
1 and 1/2 cups sugar or sucanat (Feel free to use less if you're used to healthy desserts. Or sub some of the sugar with stevia if desired.)
2 T cinnamon
Blend all ingredients very, very well in a food processor. Pour into an oiled pan. (I used a 10-inch springform pan, but you can use a smaller pan if you want a really deep-dish pie.) Cook at 350F for around 35 minutes. Let stand at least 10 minutes before removing from the pan. I haven't tried subbing the sugar with agave, but I do know that many readers have had successfully used agave in my chocolate-chip cookie pie (a similar recipe). So I *think* it would work here as well.
If desired, frost the pie with Creamy Cinnamon Roll Frosting.