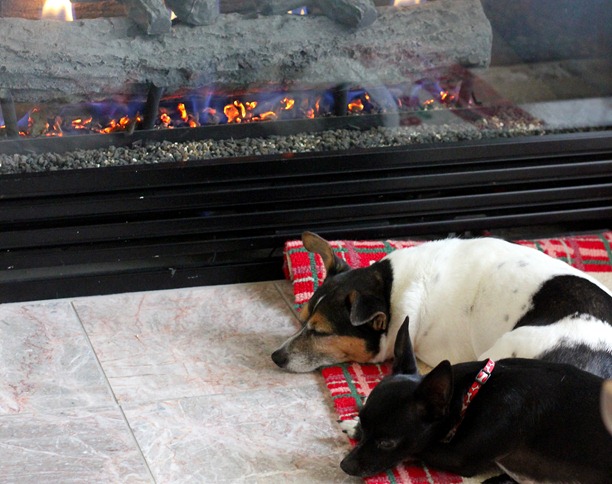 Gloomy.
If you look it up in a dictionary, you might see a photo of our weather these past three days: cold, windy, rainy.Gloomy.
My cold-fighting weapons include: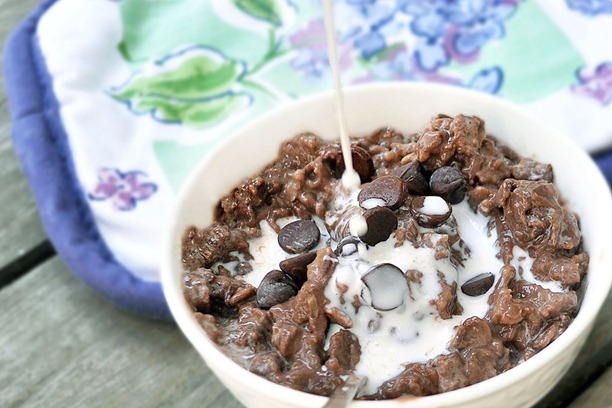 A big, warm bowl of Five Minute Chocolate Oatmeal.
And: fleece pants, fluffy blankets, and hot showers. (Hot showers are the best!)
Batman's cold-fighting weapon: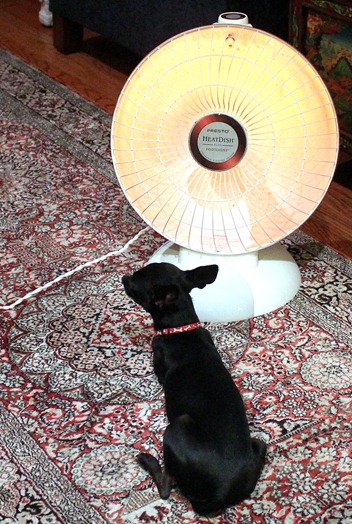 The Costco heatdish. I swear, my dogs are like moths. If there is a heat dish or fireplace lit, they will gravitate towards it and reuse to move until someone turns it off. (Batman and Henry still live at my parents' house. I miss them! They're close, though, so I visit often.)
When cold, eat… ice cream??
Yesterday morning, the deluge of rain temporarily gave way to a light mist, allowing me to bundle up and go for a run. After breakfast and a hot shower, I actually felt a bit warm and, oddly enough, was craving ice cream.  Tomorrow's post will be for my ice cream recipe. So, to keep warm while eating the ice cream, you might want to invest in a Costco heatdish of your own.
Batman's not sharing his.