(Gotta love Shakespeare)
Considering it's almost Thanksgiving, I figured I'd better get my chocolate-covered butt in gear and post pictures of the cupcakes I made for Halloween. 'Cause no one wants to see a picture of this guy come December 25th: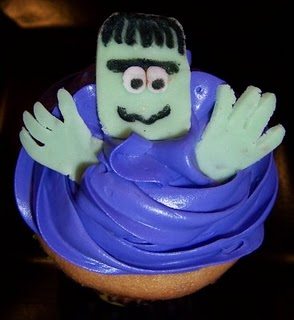 Sure, he's cute and all. But he'd feel just a *tad* out of place amidst all the Frostys and Rudolphs.
(Irony of all ironies, an ex-boyfriend ate this cupcake!)
.
I brought these cupcakes to a wild party.
Sadly, some of the partygoers weren't exactly lucid enough to appreciate my hard work. *Le sigh* Serves me right for taking cupcakes to a college party. Still, the cupcakes were without a doubt the most popular guests: there definitely weren't enough to go around, and people ended up cutting them into 4ths!  (*Note: as usual, the cupcakes were vegan and 100% edible, right down to the glitter.)
The line-up:
Batting first for the Halloweenies, we have Scary Black Cat. One of my favorites… until the person who chose to eat it was another ex-boyfriend!
Personally, I think he should've chosen this one instead: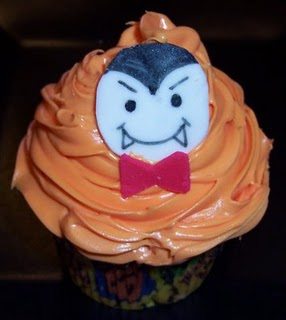 (Just kidding; there's no animosity between us. Thankfully, I'm still friends with most of my exes.)
Batting second: Frog&Hat. This cupcake was devoured by a giant pumpkin!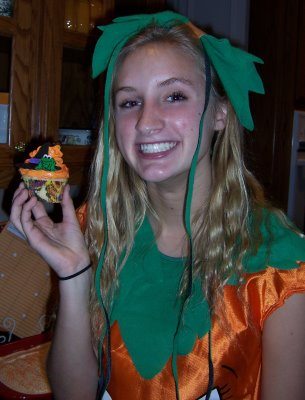 Next, we have Ghoulish Ghostie, looking quite pale. He could definitely benefit from a trip to Planet Tan.


Batting clean-up was Pluto (my all-time fave Mickey-Mouse character).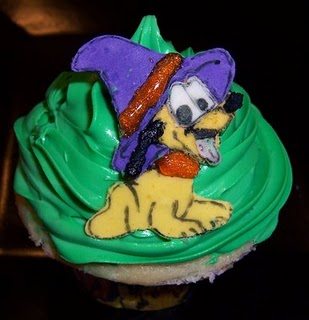 Below, another "bat"ter:
And the rest of the players: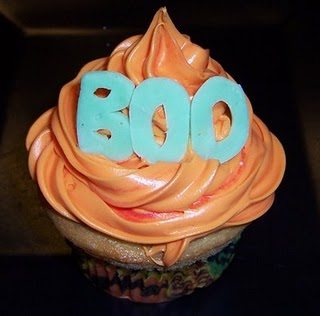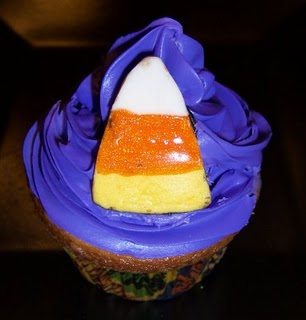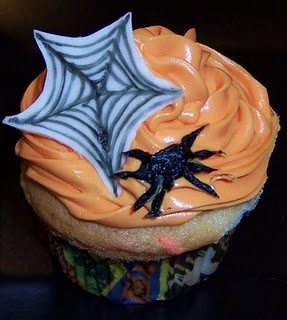 Coach CCK was very proud of her team's performance.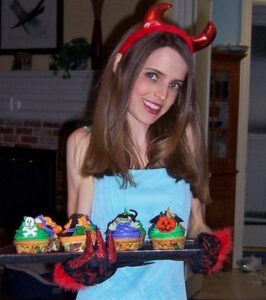 Team photo: